Leadership Team and Regional Instructor Managers
Doug Staneart, President/CEO
214-766-2313, 1-800-872-7830 x100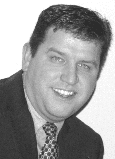 Doug Staneart (Dallas) is the President and CEO of The Leader's Institute, LLC® and has been a speaker, trainer, and keynote speaker since 1994. He is author of the best-selling books Fearless Presentations, Cultivating Customers, 28 Ways to Influence People, and his newest book, Mastering Presentations. Doug revolutionized team building when he created a way to combine team development with philanthropic service with the Build-A-Bike® team building workshop. Under Doug's direction, The Leader's Institute® has become one of the largest, most popular, and fastest growing training companies in the world. His style and energy make him one of the most popular speakers in the world.
---
Ellen Patnaude, Instructor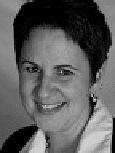 Ellen Patnaude (Detroit) has been training, motivating and coaching people to higher levels of success in a professional capacity since 1998. Her gift of insight allows her to often see what those with whom she is working are not able to see on their own – what is really getting in the way of their success. Ellen has a Bachelor of Arts degree with a double major in Biology and French. Her formal education is overshadowed by the education that she has received from life – living abroad in Paris, France; rural Nicaragua, where she became fluent in Spanish; and some of the US's depressed urban areas. Ellen's spark and charisma make her training sessions fun and memorable.
---
Abigail Walsh, Instructor

Abigail Orru (Dallas) spent 20 years in corporate leadership and was a senior manager in the Baylor Hospital system before becoming a professional speaker. In each of her management roles, she built a reputation for being a turnaround specialist. At Baylor, Abbie took her department from an under 20% patient satisfaction score to over 97% within her first year. As a result, she was appointed to the Patient Satisfaction Improvement Team for the hospital and awarded the Rose Award for service and excellence. Abbie's energy and humor makes her an audience favorite. Her experience as a coach has allowed her to be a mentor to the next generation of leaders in many different industries.
---
Bill Resh, Instructor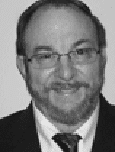 Bill Resh (Asheville, NC) started his career as a secondary school history teacher before taking over the family wholesale distribution business and building it up to a nice regional cornerstone in the industry. Bill retired and sold his business a decade ago and decided to return to his roots as an educator. His specialty is his ability to tailor and customize his programs and events for his customers by focusing on the details that make each client company unique. Bill started out teaching seminars for us, but has also become a favorite of customers leading the high-energy team building events as well. Bill has spoken to audiences from some of the largest companies in the world.
---
Chris McNeany, Instructor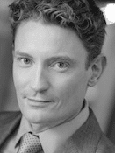 Chris McNeany (Los Angeles) has been teaching and coaching in the corporate world for over eight years. He graduated with a B.A. in English, and he started his career teaching English in Ecuador for several years. He also has a background in acting and improvisation through the Groundlings Theater in Los Angeles and has appeared in a number of commercials and movies. His enthusiasm and energy are contagious and his clients give him rave reviews. His diverse background allows him to connect quickly with his audience, and his humor always leaves the group wanting more.
---
Fiona Dawson, Instructor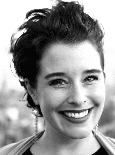 Fiona Dawson (New York/UK) has been teaching and facilitating events for over 15 years providing training and mentorship ranging from one-on-one private coaching to keynote speeches and up to four-day conferences with hundreds of participants. Fiona was born and raised in the United Kingdom and has lived in Bangladesh, Portugal, Texas and today resides in New York City. She holds a Bachelor's degree in Psychology, a Certificate in Teaching English as a Foreign Language, and has several continuing education credentials. In addition to teaching for The Leader's Institute®, Fiona is a television producer & host and frequently serves as a media spokesperson.
---
Kelly Irons, Instructor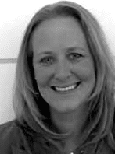 Kelly Irons (Charlotte) bring a passion for facilitation to every group she partners with. Her facilitation success is rooted in an ability to quickly connect with an audience and respond to the dynamics in the room while keeping the objective intact. Kelly started her career in operations management for non-profit mental health facilities in the Philadelphia area, where development of individuals was the core business. From there, a career in training and development emerged, leading her to leadership roles in both public and private organizations. Today, her roots in human development have remained a core to her business practice, and her guiding philosophy is that in order to impact a group, you have to impact the individuals that make up the group.
---
Laura Lewis-Barr, Instructor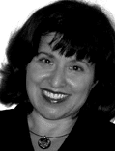 Laura Lewis-Barr (Chicago) is founder and president of Training for Breakthroughs and is a noted speaker and trainer. Before moving into corporate training Laura taught college drama and worked as a theater director. She is also an award-winning playwright and recently completed a full length film. Laura utilizes her background in theatre and psychology to create high energy presentations that your audience will love. She has been teaching and training adults for over 13 years. Laura is currently publishing her "Emotional Intelligence Card Deck–52 Reflections for managers and their teams".
---
ABOUT US / CONTACT US:

Contact Us | The Leader's Institute® History | Our Corporate Leadership and Management | Our Mission and Vision | The Leader's Institute® Values