Irvine, California – where Verizon employees worked at becoming better team members in this Los Angeles suburb, by building 36 bikes for kids affected by domestic violence. They learned how to collaborate, better communicate, and laugh a little along the way. Their final goal though, something they will always be proud of.  All 36 of their two-wheeled creations were donated to Laura's House, a haven for abused women and children. Laura was violently murdered by her estranged husband. Not even a restraining order stopped him from coming to her house, breaking in, and killing her as she dialed for help.
Every 9 seconds a woman is assaulted or beaten, usually by a husband or significant other who pledged to protect her. Verizon wants to help stop the clock on domestic violence.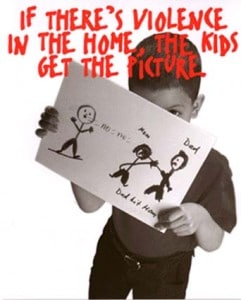 A child who loses a mother at the hands of someone who was supposed to take care of the family is forever changed. They have a hard time ever trusting anyone or ever feeling truly safe. The impact on the children of abused and murdered women cannot be measured. Helping them see that there are good people in the world can open a window to recovery. Knowing that people like those at Verizon care about them enough to give them a beautiful new bike is like good medicine. It helps them find a little normalcy.  A new bike is a bit of empowerment, one thing a child can control in a world spinning wildly out of control. Verizon gave these kids a message – we want you to do well. There are nice people in the world.  And this, was a nice event.
Verizon's, Dave Latimore, told us that the Build A Bike team building event received very positive feedback from his team and even better feedback from Laura's House!  Besides, he added, you worked to tie in the language and principles for our whole Training Summit."  Who got the most out of this event? Laura's House, Verizon, or this team building instructor?  It was a privilege to have been part of it.  By Connie Timpson/Sr. Instructor/Performance Coach/The Leader's Institute