Looking for testimonials and reviews of team building events? The Leader's Institute ® has conducted team building events for many of both the largest and smallest companies in the world. We offer dozens of different types of team building activities. Below is a list of some of our clients, a list of the customer reviews of team building events, and a few case studies.
Reviews of Team Building Events
Team Building Case Studies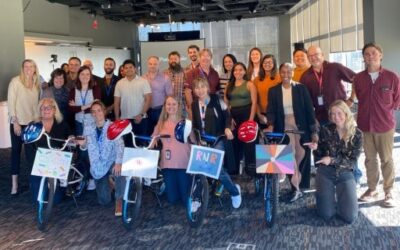 Panasonic Corporation of North America recently hosted a Build-A-Bike® event at its Newark, NJ, location. In total, the event was attended by 30 team members. All in all, it was a vibrant demonstration of Panasonic's commitment to community service. Not only that, but...
Request Information about a Team Building Activity by Using the Form Below.