Looking for testimonials and reviews of team building events? The Leader's Institute ® has conducted team building events for many of both the largest and smallest companies in the world. We offer dozens of different types of team building activities. Below is a list of some of our clients, a list of the customer reviews of team building events, and a few case studies.
Reviews of Team Building Events
Team Building Case Studies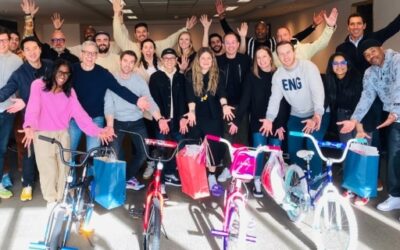 Nike, the renowned global brand in the athletic footwear and apparel industry, participated in a Build-A-Bike® team building event with thirty employees in Portland, OR. The event aimed to bring together this small group from the Nike team for fun and teamwork. At the...
Request Information about a Team Building Activity by Using the Form Below.