Looking for testimonials and reviews of team building events? The Leader's Institute ® has conducted team building events for many of both the largest and smallest companies in the world. We offer dozens of different types of team building activities. Below is a list of some of our clients, a list of the customer reviews of team building events, and a few case studies.
Reviews of Team Building Events
Team Building Case Studies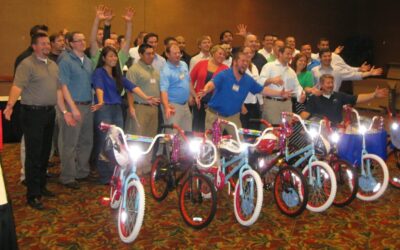 Mass Electric Construction Co. is one of the nation's premier electrical contractors. They are a leader in providing complex and large-scale electrical construction and maintenance services. Since Mass Electric focuses on an individual's strengths and quality of the work, they hosted the Build-A-Bike program in Irving, Texas which is between Dallas and Ft Worth. The […]
Request Information about a Team Building Activity by Using the Form Below.