Johnson & Johnson has long helped Mom dry the tears and cheer up the kids with a little ouch-less help for skinned knees.  But this company is so much more. It is at the forefront of medical breakthroughs, striving to discover new methods to improve our quality of life.  Need a hip replacement?  They have developed it.  Need to know what is going on inside your head, lungs, or heart, Johnson and Johnson is right there.

At a conference in Princeton N.J., the Scientific Affairs Division of Pharmaceuticals looked inward.  To their credo, which calls on them to put the needs and well-being of the people they serve first. They explored the goodness of volunteer efforts of their own people, and their accomplishments were many.
Build-A-Bike ®.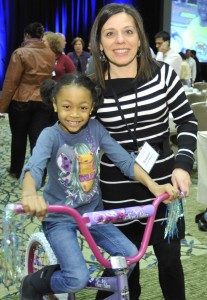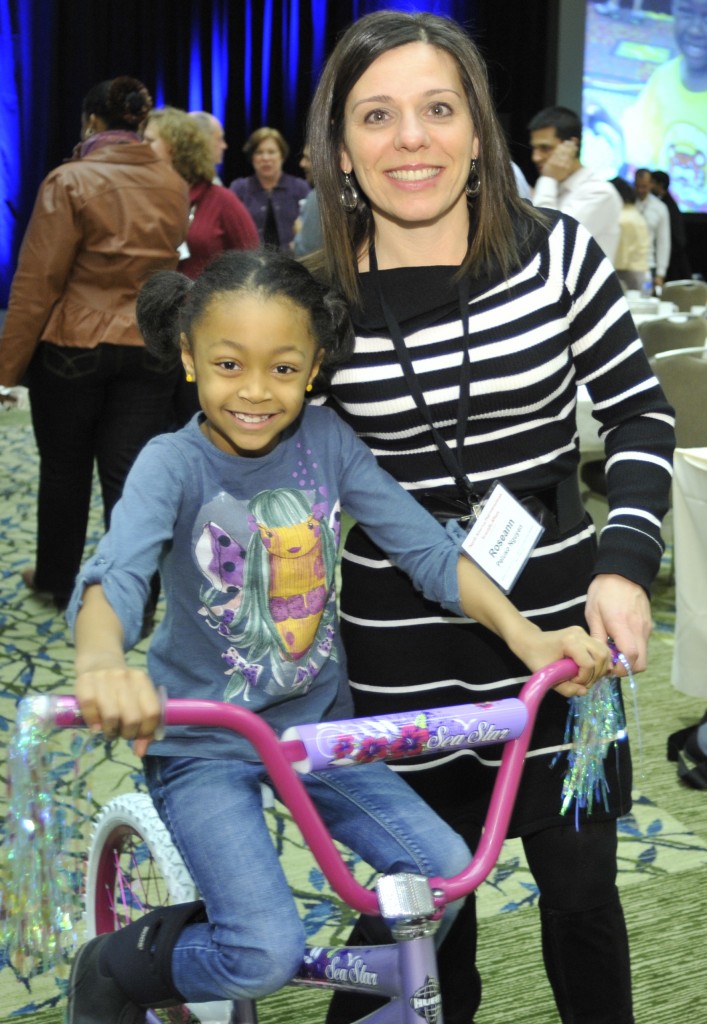 At the core of their credo is to give back to the community, and today they got down to the nuts and bolts of giving to kids in their community.  Learning how to build a stronger team, they learned how to They built a stronger Johnson&Johnson team, by solving a puzzle to earn a wheel, or handle bar, to build bikes for kids who have none.  When all the nuts were tightened, seats adjusted, tires pumped and checked for safety, 36 smiling kids claimed them, amid tears of joy from those who tightened the nuts, and pumped up the tires.  It was a tangible, and heart-felt lesson in how giving back, rewards the giver.  by Connie Timpson/Regional Instructor/Performance Coach
---
Author: Doug Staneart, Date Published: May 27, 2011
Doug Staneart is president of The Leader's Institute ®. He is based in the Dallas, Texas Region. He is a specialist in corporate team building activities and custom presentation skills seminars.
More Articles Like This... Case Studies • Build-A-Bike ® Tagged with: build-a-bike • new york • NY

---