The Leaders Institute ® Keynote Speakers
Below is a list of just some of our certified Keynote Presenters. Our Keynote Speakers have delivered presentations in every single one of the fifty states and over 20 different countries on four continents (and a few cruise ships). Our speakers are based in Dallas, Texas; Jacksonville, Florida; Detroit, Michigan; St. Louis, Missouri; and Los Angeles, California. So we have speakers available within a very short distance from every major city in the United States. In fact, we will travel for little or no travel fees to big cities like Chicago, San Francisco, Atlanta, Las Vegas, and more. For more information about any speaker or to view a video of the speaker, just click their name below.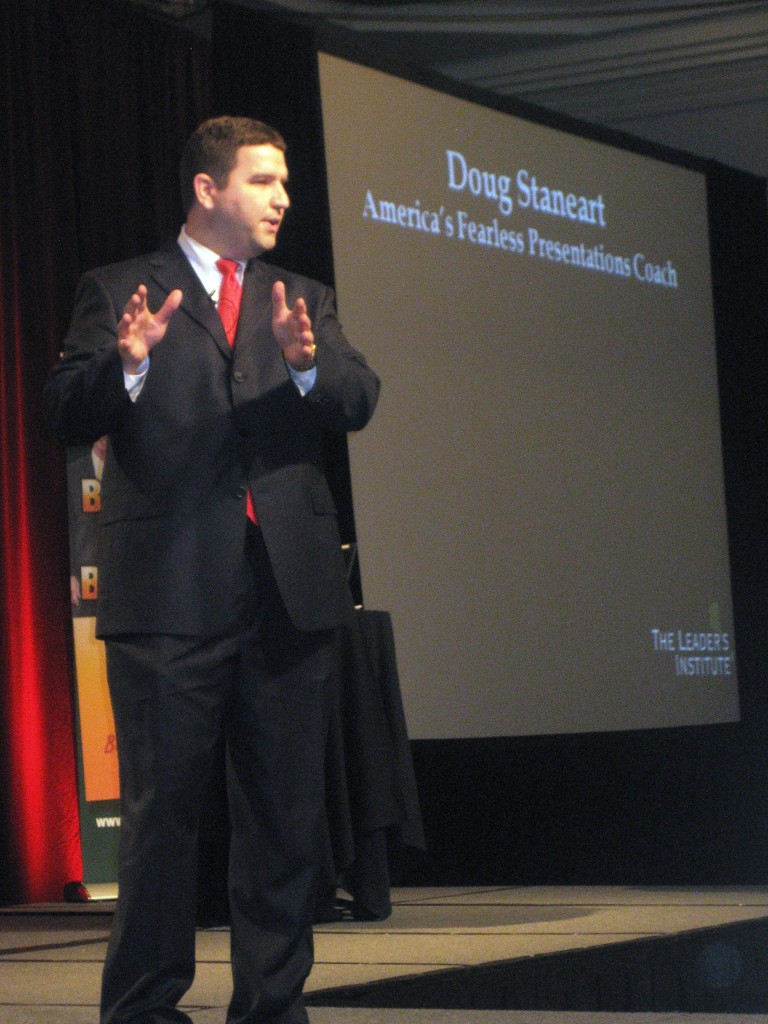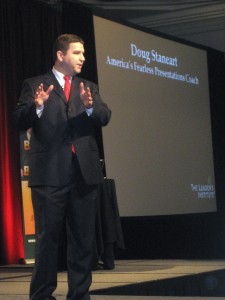 Doug Staneart is the President and CEO of The Leader's Institute, LLC® and has been a speaker and trainer since 1994. Doug spent eight years as a trainer and a sales person for some of the largest and most successful training companies in the world before founding The Leader's Institute® in 2002. Dallas Keynote Speakers
Doug is the author of the best-selling books Fearless Presentations® and 28 Ways to Influence People and Gain "Buy-In". Since December of 2002, when Doug invented the High Impact Leaders™ class, he has trained over 2000 of the world's future and current leaders. He's helped over 5000 people eliminate their fear of public speaking since 2003 when he invented the Fearless Presentations® class. Doug Staneart, Dallas Keynote Speaker
---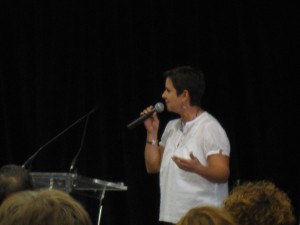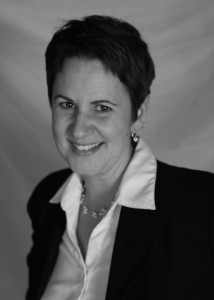 Ellen E. Patnaude has been training, developing, motivating and coaching people to higher levels of success in a professional capacity since 1997. Her gift of insight allows her to often see what those with whom she is working are not able to see on their own – what is really getting in the way of their success. Ellen has a Bachelor of Arts degree with a double major in Biology and French. Her formal education is overshadowed by the education that she has received from life – living abroad in Paris, France; rural Nicaragua, where she became fluent in Spanish; and some of our nation's depressed urban centers.
Ellen Patnaude, Chicago/Detroit Keynote Speaker
Keynote Topics, Breakout Sessions, & Workshops
To View VIDEOS of each speaker or for a list of topics that each keynote speaker presents, click on his/her name above or click on his/her picture. A sample list of topics is below:
Action Leads to Attitude (Motivational/Inspirational)
Squish Creativity like a Bug (Humor/Inspirational)
BOSSES: Beings of Superior Skills, Ego, Self-Esteem (Humor)
To Tell You the Truth… I Don't Really Like You (Humor)
Building Confident Leaders (Motivational/Leadership)
Getting Past the "Short List" (Business/Sales)
Team FUNdamentals (Motivational/Inspirational)
Fearless Presentations® (Business/Personal Development)
Creating a Team Culture (Motivational/Leadership)
Women Don't Have to Act Like Men to be the Boss (Motivational/Inspirational)
Control Your Message and Seduce the Media (Business)
Building Confident Leaders (Motivational/Leadership)
Don't Faint, It's Just a TV Camera (Motivational/Communication)
T.H.I.N.K. Before You Speak. (Motivational/Communication)
Power of Positive Communication (Motivational/Communication)
3 Keys To Leadership Communication (Motivational/Leadership)
Now That's Entertainment! (Humor/Communication)
Helpful Links: All Team Building Activities | Just for Fun | Charity Team Building Activities | Training Seminars and Breakout Sessions | Outdoor Activities | Team Retreats | Scavenger Hunts | Escape Rooms | Game Shows | Keynote Speakers