San Diego Team Building Activities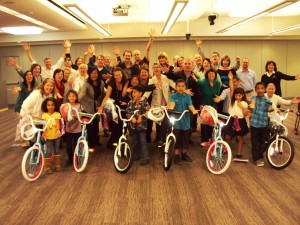 San Diego is a very popular location for conventions and team building activities. We offer over eight different San Diego team building activities that your team can choose from. Because of the fantastic weather in San Diego, outdoor team building activities like the Camaraderie Quest are often requested. In fact, we had a blast delivering one of these for ViaSat at Legoland recently. Southern California is also know for it's focus on the community, so many of our charity team building events are also very popular here.
Team Building Activities in San Diego, California
The Leader's Institute – San Diego ®

4445 Eastgate Mall Suite 200
San Diego, CA 92121 US
Phone: (858) 366-4825




Jan 25, 2019

We truly enjoyed this dynamic training. We were engaged and interested in the... See More

Jan 24, 2019

Our entire team loved the team building event!
For More Information or to Request a Quote…
A Few Recent San Diego Team Building Activities.

Lytx hosts Build-A-Bike in San Diego, CA Lytx hosts Build-A-Bike ® Event: Lytx, a company which provides technology and analytics for transportation companies, hosted a Build-A-Bike ® team building event in San Diego, CA just before the holidays. Most of the group of 30 participants has been working for Lytx for less than a year, so they wanted to find a way ...
ViaSat Build-A-Bike event in Carlsbad, CA ViaSat has worked with The Leader's Institute ® two previous times in 2015, where they participated in Camaraderie Quest team scavenger hunts. They decided to do one more event in 2015 as a good way to end the year. The goal was to have fun and give back to the community, so they chose to ...
ViaSat, Inc. Team Scavenger Hunt at Legoland Hotel in San Diego, CA ViaSat, Inc. wanted to end a full day of meetings with a fun team building event on July 30, 2015, so they decided to do a Camaraderie Quest team scavenger hunt. The location of this event was the Legoland Hotel in San Diego, CA, which was a perfect venue for this type of activity. Each ...
Like this Post? Share it with Your Friends: