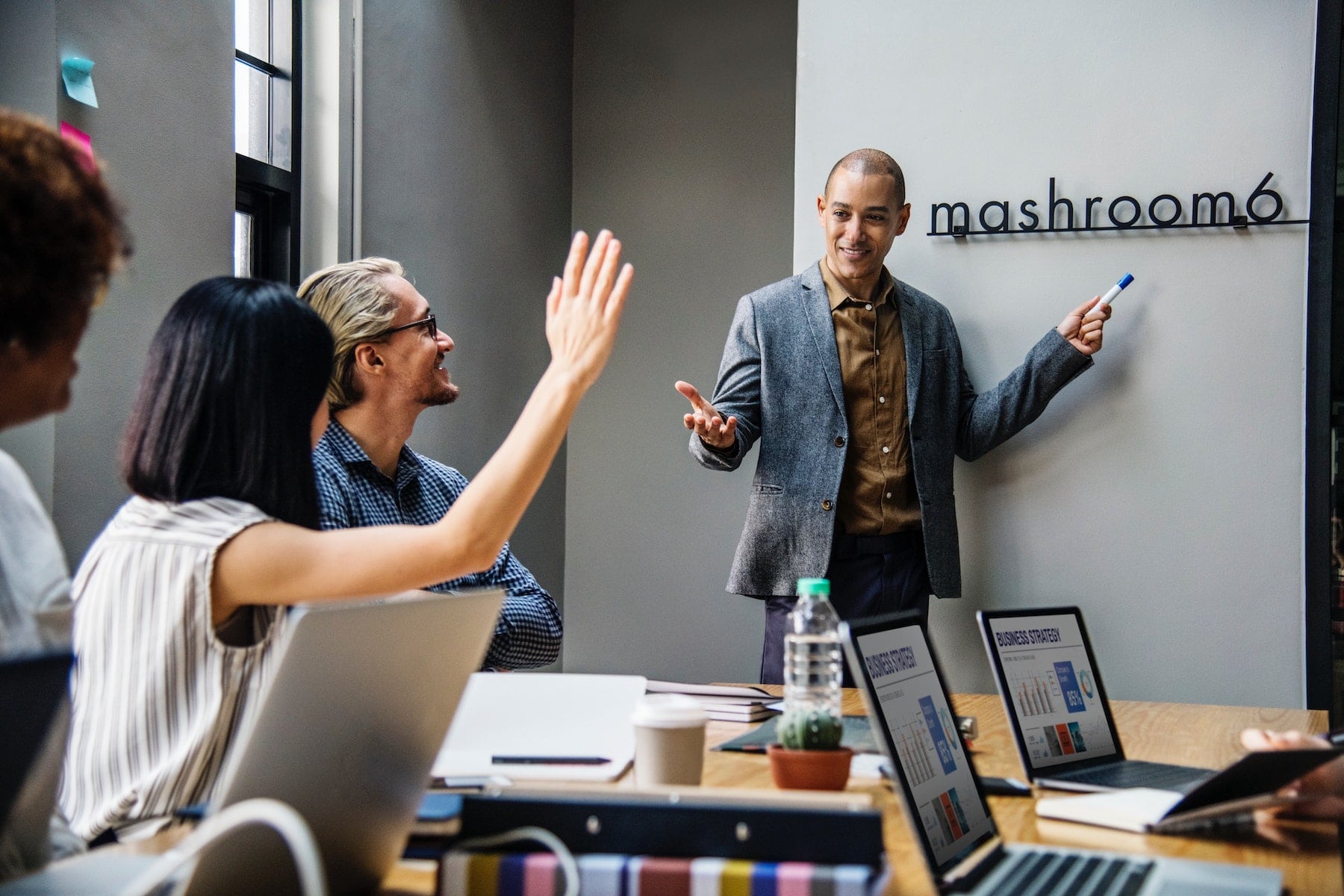 The Fearless Presentations ® Public Speaking Class
The Fearless Presentations ® Public Speaking Class is one of (if not THE) most popular presentation skills seminars in the world. We teach hundreds and hundreds of Fearless Presentations ® courses every single year in cities all over the world. (We also provide a list of upcoming classes below for your convenience.) In addition, Fearless Presentations ® is the fastest, easiest way to eliminate public speaking fear and become a more persuasive speaker. The step-by-step process can also eliminate (or at the very least significantly reduce) presentation nervousness.
Do you want to get rid of those butterflies in your stomach? Want to also reduce the shaky hands? Want to calm that racing heart? Or do you just want to think more clearly? Then this course is for you! For more details, visit the https://www.fearlesspresentations.com. We offer this two-day public speaking class in cities around the world for a tuition of just $1995/person!
Day 1: 9 AM – 4 PM
Ten (10) Ways to Reduce Presentation Nervousness and Look and Feel More Poised When You Speak
How to Make Your Audience Want to Pay Attention to Your Presentation
A Single Secret that Will Allow You to Practically Eliminate Nervousness in the First Two Minutes of Your Presentation.
Lunch Break
A Simple Three-Step Process that Will Allow You to Design Your Entire Presentations in a Fraction of the Time
Make Your Presentation More Concise and Easier to Remember
This Simple Addition to Your Presentation Will Make Your Audience WANT to Pay Attention.
Day 2: 9 AM – 4 PM
Five (5) Ways to Add Enthusiasm and Energy to Any Presentation (Even Boring Ones!)
Ten (10) Ways to Add Impact and Content to Your Presentation Outline
Fearless Impromptu Speaking
Handle Questions from Your Audience Like a Pro.
Lunch Break
Create More Interesting PowerPoint Slideshows and Visual Aids
Deliver Your Final Presentation with the Help of a Professional Coach
Earn your Fearless Presentations ® Credit and become a fearless presenter!
Registration Details
Tuition for each 2-day public speaking class is just $1995 per person and seating is limited. However, group discounts are available. Looking for Another City or Date? Click here to View Entire Class Schedule
*We require that participants who request to pay by check must guarantee registrations with a credit card unless a check accompanies the registration. These participants must pay their invoice no later than 30 days after the completion of the class, or we will charge the credit card on file. We also limit enrollment for all classes, so we register participants on a first-come, first-served basis. You can transfer to a future class for no charge as long as our office is notified by email at least 14 days before the class. Finally, participants who do not show up for the course or those who cancel within 14 days of the class start date are not eligible for a refund. These participants will also lose that class registration. In the unlikely circumstance that we have to cancel a scheduled class, all registered attendees will receive a one-time $400 refund of their tuition after they choose a class to transfer to for the inconvenience the cancelation has caused you.
"Fearless Presentations was fantastic! I got positive feedback from everyone. It was very engaging and attention getting the whole time. I also felt like the time in the class just flew by. It was an awesome experience." — Marchelle Djordjevic, American College of Surgeons
"The class gave me the structure to quickly develop great presentations. I also learned how to add more impact to my speeches to capture and hold my audience's attention. — Gerald Werner, Pepsi
Ready to get started? Choose a class and a location below!
We offer the Fearless Presentations ® Public Speaking Class every couple of months in over 50 cities around the world. Visit our public speaking website to sign up!
Request Fearless Presentations ® Information!