Free Public Speaking Tips:
Eliminate Public Speaking Fear and Presentation Anxiety
Tips to Ease Public Speaking Anxiety and Presentation Fear.
The following is an excerpt from Chapter One of the book Fearless Presentations published by The Leader's Institute®. In this chapter, Doug Staneart, CEO of The Leader's Institute®, reveals 10 Free Public Speaking Tips about how to Eliminate Public Speaking Fear and Presentation Anxiety. You can purchase the entire book from our website by clicking here.

You can also purchase this session in an online seminar for just a very small investment. The online public speaking seminar covers the ten tips below in a video of Doug Staneart delivering them personally to a live audience as well as a different version of the content in an MP3 format so you can download the seminar to your iPad or music device. To order the seminar, visit our online seminar store.
Public Speaking Fear & Presentation Anxiety
When I was in college, I had an internship with a large oil and gas company. While I was working there, I felt like I really impressed the people around me with my work ethic, determination, resourcefulness, and productivity. Many of the projects that I worked on were finished weeks and even months ahead of schedule to everyone's surprise.
But at the end of the internship, I, along with a half-dozen other interns, was asked to give a presentation to the executive committee who created the intern program. In this meeting were not only my boss, but my boss's boss, three vice-presidents, all of my intern peers, and various observers.
In the beginning, I didn't think much of this presentation, but as the day moved closer and closer, I began to get more and more nervous. I was the youngest person ever to be accepted to this program—just 19 years-old. The next youngest intern was 23 and was in her second year of law school. So, I felt a little out-classed to say the least.
My boss told me that this would be a great opportunity to shine. He said that if I could just get across to this group how productive I had been to the company, then I would have no problem getting a generous permanent offer from the company upon graduation. That just made me even more nervous.
I wrote, memorized, and practiced my speech over and over. I had a flawless delivery. I realized that I needed a few visuals, so I created a couple of black and white cut-outs of topics I'd be covering.
Below is a list of leadership skills and people skills that can be used to help you build stronger relationships and more of a team environment in the workplace. Below are three Human Incites (People Skills) that, when you understand them, will help you build trust and rapport more easily and resolve conflicts. In addition, below are seven people principles that will help build a team atmosphere, help you communicate more effectively, and build trust in the work place.
Human Insight #1: How to Build Trust and Rapport Quickly
Human beings enjoy being around and are influenced by people they like and trust.
In general, people are far more interested in themselves than in others.
When you become genuinely interested in others, they will like you and trust you more.
Human Insight #2: How to be a Great Conversationalist
The most interesting topic for most people to talk about is themselves.
The person who asks the most questions tends to control the conversation.
Use the 80/20 rule. Let the other person do 80% of the talking.
People will know like you and trust you more if you ask questions about what interests them.
---
Week #1: Build Trust and Rapport with People Quickly
Leadership Principle #1
Avoid Criticizing and Complaining
People have a way of becoming what you encourage them to be—not what you nag them to be.

–S. N. Parker
My college football team had an offensive coordinator who was arguably one of the most brilliant minds in the game. However, he used fear and criticism to motivate his players. If someone missed a block, he'd yell and curse. If a player dropped a pass, he'd shout profanities and ridicule the player. Consequently, the players were focusing on their mistakes rather than their successes. The coach eventually moved on, and after he left, morale improved dramatically. The very next year, the team won their first bowl game in years and went on to eight straight bowl games in the following years. The practices were the same. The fan support was the same. The only thing that changes was the atmosphere on the field during the practices and the games.
Think about some of the greatest leaders you've known. Are they people who quibble and complain about irrelevant issues? Do they point out every mistake? Probably not. In fact, they probably do just the opposite. They're probably masters at keeping others focused on the relevant and pointing out every improvement. Any jerk can complain or criticize – and most do. But real leaders are the people who build others up, not tear them down.
Typically, when we point out mistakes that others are making, we are doing so in order to create a behavior change in the person. However, when we point out mistakes that others make, the automatic human reaction is to get defensive or shift blame elsewhere. People rarely make a change in their behavior as a result of criticism.
In section three, we'll cover seven ways to create behavior change in others without raising resentment. Each of these tips will work much better than constructive criticism.
The next time you feel like you need to complain or to criticize someone, think about the outcome you want. Do you want that person to change his behavior? If so, by criticizing, you will cause the person to want to defend himself. This booklet is full of principles that you can use to build trust with and ultimately influence others. The next time you want to criticize or complain, try silence as an option.
Leadership Principle #2
Look at things from the other person's point of view.
It is the individual who is not interested in his fellow men who has the greatest difficulties in life and provides the greatest injury to others.

–Alfred Adler
One of the most primary desires of human beings is to be understood and esteemed by others. We want people to see things from our point of view. Sometimes we want this so badly, that we disagree with and argue with points of view that are also valid.
A business owner I know hired a young man who, in his first year, broke all of the sales records for the company. This young man had fantastic ideas that would revolutionize the way the company sold its services. The owner was very cautious about implementing these ideas though. He had spent years building his company and was very careful about making changes. The salesman debated and eventually argued with his boss, and the boss, after being backed into a corner, argued back. Neither had the courage or the foresight to take a step back and try to see things from the other person's point of view.
The frustrated salesman finally gave up a promising career and quit. The boss lost a great salesperson, because neither took the time to understand the other.
This very thing happens day after day in businesses and families all across the country. Human nature is that we always believe that we are right. Guess what? The other guy thinks the same thing, and if we dig in our heels, he will dig in his heels as well. All that we have to do is take a step back and say, "Why is this person thinking the way that he is thinking? Why is he acting the way that he is acting?"
That little moment of clarity can add a tremendous amount of understanding on our part and will help us build rapport with the other person very quickly. We don't necessarily have to agree with the person, but just looking at things from the other person's point of view is a big step forward.
If we want people to like and respect us, do the opposite of what comes natural and see things from other's point of view. When we understand others, we are much more likely to be understood by them.
Leadership Principle #3
Smile more.
The man who gives little with a smile gives more than the man who gives much with a frown.

–Jewish Proverb
One thing I learned in high school and college was that if I wanted people to take me seriously, I had to have a serious, stern look. I learned that if I was to be "in charge," I had to look unyielding. Then I got into the real world and realized that the stern, unyielding look came across to others as a scowl. One morning, I came into the office and my boss pulled me aside and asked, "What's wrong? Are you OK?" I told him I was fine. He looked at me and said, "Then somebody should tell your face." He told me that my grimace made others think that I was unapproachable. I made a change that day. I began smiling more (granted, I didn't feel much like smiling, but I faked it.) Low and behold, people began smiling back. Eventually, they even began to make small talk. It was amazing.
I told this story to my class once, and one of my class members took it to heart. He went home that night, and when his wife met him, he smiled a very big grin at her. She was so shocked, that she asked what had happened. He told her that nothing out of the ordinary had happened. He did tell her he was just glad to see her, and he was glad that she was his wife. When he woke up the next morning she had made him breakfast for the first time in two years. You can bet he is smiling more often today.
Many managers and supervisors have an "open door policy," but because of the atmosphere that they create, no one ever walks through the open door. When someone has a problem or needs help, they walk up to the door, just about to walk in, and they see the negative countenance. Most people just turn around and decide to come back later.
A neutral expression can be just as unconstructive. People don't like to guess about whether someone that they work for or work with is in a good mood or bad mood. A genuine small can do a lot for you and for the people around you because it will make you more approachable.
Smiles are also contagious. One well placed smile can go along way to improving morale and building rapport.
Leadership Principle #4
Make an effort to remember names
A person's name is to that person, the sweetest most important sound in any language.

–Dale Carnegie
Have you ever been in one of those situations where you run into someone that you have met before and can't remember that person's name? It can be an awkward situation for both you and the other person.
When we remember someone's name, we're telling him, "You're important." Therefore, when we forget a person's name, we may leave the opposite impression.
Do you want great service at a restaurant? Call the waitress by name when you place your order. Want to be the center of influence at a party? Introduce people you just met to others at the party. People love to hear their own name. In fact, Dale Carnegie said that, "a person's name is to that person, the sweetest most important sound in any language."
One of the first things we teach in our High Impact Leaders course is a simple way to remember names. It is a technique that is so simple that many people in a class of 25 will be able to recall the first and last names of every single person in the classroom within the first hour of class (You can find a short summary of this technique and others on our website at https://www.leadersinstitute.com/resource.)
In 1988, Harvey Mackay wrote a book called Swim with the Sharks without Being Eaten Alive, and he wanted to get it published. When he found a publisher that would talk to him, he had the audacity to request that the first edition print 100,000 copies. The publisher thought that Mackay was nuts. No publisher would print that many copies of a book written by a first time author. Then Mackay pulled out his Rolodex and showed the publisher how he new over 6,500 people on a first name basis, and he consciously kept in contact with each one. The publisher took a chance, and ended up selling over 300,000 copies of the first book.
Harvey Mackay used his ability to remember people – remember their names to build his world-famous envelop company, and then used the same relationships to build his writing and speaking career.
You can do the same thing. If you want to be a good people person, focus on remembering names.
Leadership Principle #5
Avoid placing the burden of your problems on other people.
A prudent man will think more important what fate has conceded to him, than what it has denied him.

–Baltasar Gracian
Have you ever known someone who, after any setback, had an excuse and typically laid the blame elsewhere? I'm ashamed to say that at one point in my life, I was one of those people. The economy is down. My sales manger is not distributing the "good" leads. Joe was responsible for that. I had one for any occasion. Luckily, at one point in my career, I had a good friend that sat me down and said, "You can continue to come up with more excuses, or you can solve the problem."
It hit me like a ton of bricks. It wasn't the economy, it wasn't my sales manager, and it wasn't Joe who was causing me to fail. I realized that every mistake or problem that had ever occurred in my life had one common variable. ME!
At that point, I took a really good look at myself. I looked at some of the mistakes I had made and asked myself, how can I avoid making the same mistake again? I used every obstacle as a learning experience. Don't get me wrong, I still make excuses on occasion, but they are few and far between, and they no longer define me. Since I made that conscious decision, my career has really taken off.
There are actually some people out there who make themselves feel better by bringing other people down. They revel in their ability to know who had a heart attack, who is getting divorced, who is stealing office supplies, and more. The more they can bring other people down, the better that they feel.
Unfortunately, when the gossip starts, it's easy to get caught up in it. My fourth-grade teacher, Mrs. Lofton used to say, "Misery loves company." So just one person in your office with this type of mentality can cause the morale and team atmosphere in your office to drop like a stone.
Good leaders are the ones who stop this type of behavior in its tracks by just refusing to participate and standing up for coworkers who aren't their to defend themselves. If you want to be a great leader, avoid placing the burden of your problems onto other people.
Leadership Principle #6
Assume Responsibility for Clear Communications.
The greatest problem in communication is the illusion that it has been accomplished.

–Daniel W. Davenport
Communication is a two-way street. In order for communication to be successful, we must have a successful speaker and an effective listener. If either party is not present, miscommunication may occur. However, there are things we can do to reduce miscommunication.
For example, I used to work for a man who had been extremely successful in our business. I was fairly young, but I had a number of great ideas that I frequently told him about. I noticed, however, that when I shared many of my ideas, he discounted them immediately. Sometimes, I would leave his office upset and tell some of my coworkers how he wouldn't even listen to me. Often, when these coworkers agreed with my ideas, they would bring them back up to the boss at a later date. He always seemed to be much more open to the ideas when he heard them a second time. I realized that we had a communication problem, but I took responsibility. I learned that if I wanted my ideas to be heard, I needed support from my coworkers. Many times I would plant the seed with the boss and then tell someone else the idea. Often, the idea would be implemented with a few weeks.
We all listed to each other at different levels depending on circumstances that are present. The leader is the person who takes into account these circumstances and the character of the listener in order to make sure that the communication occurred.
For instance, if you know you are communicating with a person who is not really detail oriented, and you give instructions verbally just once, you have a very small chance that the person with follow through on your instructions. So for that particular person, it might be a good idea to follow up with an additional phone call or email. Or, you might have to send some written instructions to the person. Regardless of how you follow up, if you want to ensure that the communication occurs, you have to go above and beyond the call of duty.
To be a great leader, take responsibility for clear communication.
Leadership Principle #7
Practice good listening skills.
A good listener is not only popular everywhere, but after a while he gets to know something.

–Wilson Mizner
My first year in sales, I read a book about how to be a good Listener. The book said that if I wanted to be a good listener, I should make eye contact, say "Uh huh" a lot, and then paraphrase what the person just said. I couldn't wait to go on my next sales call. I asked my prospect a question, made solid eye contact, said "Uh huh" a lot, and then said the words I read in the book over and over… "So, what I hear you saying is…" Take it from first hand experience; this type of listening does NOT work. My prospect looked at me like I was from Pluto and said, "If your having trouble keeping up, maybe I should go a little slower."
Don't look for techniques on how to listen better. The people who are great listeners do so because they want to, not because they learned a new "technique."
I've noticed that there are three types of listeners. Selective listeners listen mainly out of self-interest, and will practically ignore you unless you are talking about something that directly concerns them. Responsive listeners listen just enough to form an opinion or a rebuttal. They tend to interrupt a lot. The highest level of listener is the focused listener. This person ignores all distractions and focuses totally on the speaker.
In any given conversation, we will typically slip from one of these types of listening levels to another. The key is to get our minds off of ourselves and onto the other person. If we are genuinely interested in the other person – if we really care about the other person – we will automatically spend more time in the focused listening level.
Want to be a good listener? FOCUS on the other person.
Week #1 Recap: Building Trust and Rapport
Day 1:     Avoid criticizing and complaining.
Day 2:     Look at things from the other person's point of view.
Day 3:     Smile more.
Day 4:     Make an effort to remember names.
Day 5:     Avoid placing the burden of your problems on other people.
Day 6:     Assume Responsibility for Clear Communications.
Day 7:     Practice good listening skills.
Human Insight #3: How to Resolve Conflicts
People love to be agreed with.
People hate to be disagreed with.
People like other people who agree with them.
People dislike other people who disagree with them.
People who are good at resolving conflicts look for some point of agreement and use good people skills to get others to see a different point of view.
By Doug Staneart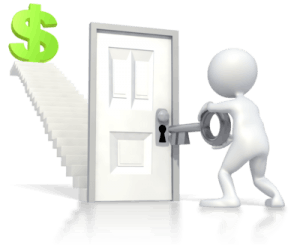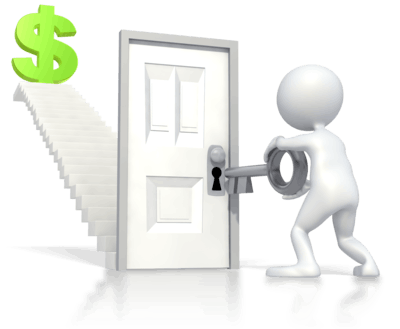 Closing the sale
can be one of the trickiest parts of the selling process if you make a few mistakes. You've worked really hard to get tons of new people looking at your website and all of those great leads start flowing in. Now the most important part takes place. You have to turn those leads into sales. Unfortunately, this is the part at which most entrepreneurs fail miserably. Most small business owners have an expertise in their own industry, but they often don't have a lot of first-hand experience in how to close the sale – especially when they are first starting out.
Below are some of the most common mistakes that entrepreneurs make in the follow up process that keep them from closing the sale. Avoid them, and you will increase your closing ratio dramatically and turn more leads into sales.
Mistake #1: Thinking that All of Your Leads are Ready to Buy Right Now
Remember that just because people who search you out have a challenge or a problem, doesn't mean that they will be ready to buy right now. However, if you keep in touch with them, avoid pressuring them to buy, and continue to educate them, they will often come to you when they are ready to buy.
You or your sales team will want to provide information for potential clients that help them solve their problems, build a relationship with these potential clients, and follow up until they are able to make a buying decision. It is a process, and in every step of the process, the trust level between you and your potential client should grow.
Granted, though, if you are getting thousands of leads every month, it will be impossible to follow up in detail with every single lead forever. You will also need some type of automated follow up system so that no one falls through the cracks.
An email follow up system can save you a lot of time.
Mistake #2: Giving Up on Leads
Most professional salespeople give up on prospects before they turn into business. Most entrepreneurs have an even lower closing ratio, but if you change the way that you follow up with your potential clients, you can turn things around very quickly.
When an initial lead comes in, for instance, someone comes onto a website and requests information via a form on the website, most small business people will do one of these things.
Most entrepreneurs will likely email the prospect with tons of sales literature and follow up via email a dozen times or so, and then quit trying with a "that's not a real prospect after all" mentality.
Others might make a phone call and leave a voicemail and just wait for the person to call back.
Others will call and leave a voicemail and wait. Then call back and leave another voicemail. Then call back and leave another voicemail. And when the client doesn't call back, they quit trying with a "that's not a real prospect after all" mentality.
A very few will send out an expensive sales kit to the client via FedEx and wait a week or two to call them again hoping that the sales kit closes the deal.
By the way, any of those techniques will work every once in a while, but none of them will close a high percentage of deals for you.
A better process is to create different tiers of potential leads.
The first tier might be what I call email address leads. These are people who got free information from you and gave you their email address in return. If all you have is their email address, then you only have one way to follow up with them. So create an email follow up system in your CRM that combines education (information that they need) with offers to buy stuff from you. You might want to start with something small and build on it. If you are using a CRM system with an automatic email follow up, your follow up is turn-key.
The second tier might be website form leads. This is where someone comes onto your website and fills out a form requesting information or a call back from you. These are much higher quality leads, so they deserve a phone call. They are more likely to close more quickly, so be persistent in getting them on the phone. Don't just leave a voicemail and wait. Based on your conversation with them, you can determine whether you want to create more follow up calls with the person or just divert them over to your email follow up system.
Your highest tier might be call-in leads. Typically, when people call you, they want immediate results, so they will close much more quickly. Spend more time with these folks and follow up with them one-on-one for a longer period of time. Don't quit on these leads.
Whatever system you decide to use, DON'T QUIT! They requested information from you for a reason. You can help them.
Mistake #3: Giving a Sales Pitch
Don't deliver prospects a standardized sales pitch. Instead, find out why they requested information from you. Once they tell you their problem, oddly enough, they will assume that you can solve the problem.
Here are a few phrases that will be gold for you.
* Do you mind if I ask you a few questions so that I have a better idea of what we should be talking about?
* So why are you interested in (fill in the blank with whatever product or service you sell)?
* Has something happened recently that has moved this up on your priority list?
Those should help you get started on the right foot with your new prospect. The more that they talk, the more they will want to buy from you. Fight the urge to jump in when you see an opportunity to sell to them.
Example:
Business Owner: "Do you mind if I ask you a few questions so that I have a better idea of what we should be talking about?"
Prospect: "I guess so…"
Business Owner: "So why are you interested in getting some advertising specialties made for your company?"
Prospect: "Well, the company that we bought pens from last time increased their charge and then messed up our website on the pens. We had to send them back, and we didn't have any for our big tradeshow."
Business Owner: "Well let me tell why that won't be a problem with our company…"
Arrggghh… That is a BIG mistake. Your prospect is now venting to you about how bad your competitor is. Don't cut her off. Encourage her to tell you more instead. Try something like…
Business Owner: "Gosh, that sounds terrible. What do you think that cost you?"
After she vents a little more, ask another question like, "Is there anything else about your current vendor that you'd like to improve?" etc. etc.
Continue asking questions until you feel like you have a few challenges that she has experienced that you think that you can fix for her.
So if you really want to close the sale and not push those leads away, realize that many of the people who contact you are not necessarily buyers now, but will become buyers in the future if you build a relationship with them. Keep following up with your leads and get an email follow-up program to help you turn those leads into sales. And finally, don't come rushing in with a sales pitch. Instead ask questions of your prospect that gets the person to tell you what the real problem is, then offer a solution. Do these three things and you'll close the sale more often.
By Doug Staneart, Author of The Fearless Presentations Seminar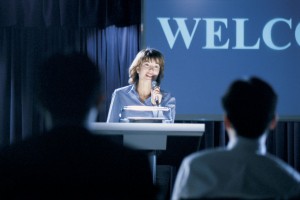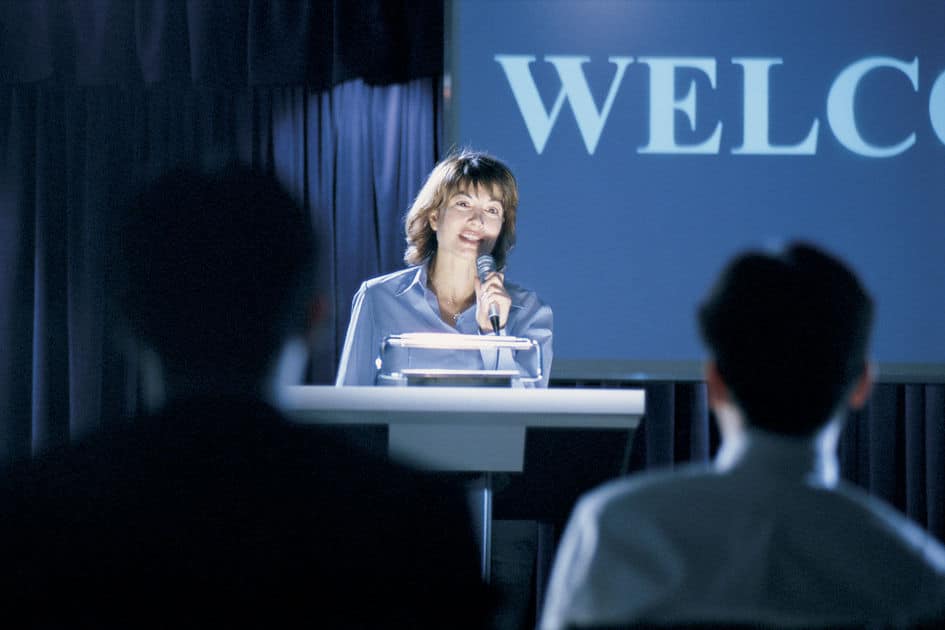 Narrating PowerPoint Presentations designed by someone else can be very challenging. In fact, one of the fastest ways to increase public speaking fear and make your PowerPoint presentations sound canned and… well boring, is to try to deliver a PowerPoint slideshow that someone else designed for you. This doesn't mean that you can't deliver PowerPoint slide decks that someone else created. It just means that when you do, you'll probably be more nervous and have less of a natural flow than what you'd normally have when you stand up and deliver a speech. Remember that a presentation or a speech is just a conversation with your audience, so if you create the speech, you'll be speaking in your own words. When someone else creates a speech for you, you will feel more uncomfortable and the public speaking nervousness will increase.
If you remember the movie Roxanne or the play about Cyrano de Bergerac, the two male characters, Christian and Cyrano are both in love with Roxanne, but Christian sees himself as being inarticulate and Cyrano sees himself as being ugly. Christian gets Cyrano to write love letters for him, which works pretty well until Roxanne finds out who actually wrote them. In the movies, Christian is portrayed as a dunce, but according to the original play, Christian is a brave and intelligent warrior who is just nervous. Christian is the kind of person that Roxanne would have fallen in love with if he had just used his own words to woo her. But because he was using Cyrano's verbiage (his slideshow,) it just made Christian even more nervous – not less. Roxanne never got to know the real Christian. Your audiences are the same way. You will feel much more confident if you can communicate your own words to your audience versus trying to manufacture the "right thing to say" about a PowerPoint slide or bullet points that someone else created.
With that in mind, we know that situations will occur where we have no control over the PowerPoint slideshow or any of the visuals really. For instance, if you are a sales associate, and your company requires that you use a standardized PowerPoint presentation when you speak to customers or if someone calls in sick and you have to fill in for them at the last minute, the tips below will help you out tremendously.
Top PowerPoint Presentation Narration Tips
Add Your Own Personal Experiences: The main thing that sets one presenter apart from another is the personal examples or stories that they tell when they deliver a presentation. You can easily make your PowerPoint presentation your own by inserting stories and examples from your own experience into the speech. For example, let's assume your bullet point is "Sales decreased by 10% last quarter," you'll want to first clarify the point and explain in more detail what it means. For instance you might show the total number of "call-in" leads that the sales team received in the quarter versus previous quarter. Then once you have explained the point, add a personal experience to further explain it. "A couple of years ago, when I was a sales rep, I remember days that as soon as I would set the receiver down, another new incoming call was already being routed to me. The guys who are on duty now, however, are averaging ten to fifteen minutes between each call. At first, we thought that the time between calls was wasted time, so we looked at downsizing the sales team. However, because each salesperson is able to follow up better with each incoming lead, their closing rations have increased over 250%. So that 10% decrease in sales is coming from less than half the number of incoming leads that we were receiving in the boom." Without the personal story, the bullet looks like the sales team is failing, but in reality, they are doing a tremendous job with the resources that they have had.
Avoid Memorizing Someone Else's Notes: If you try to write down everything that someone else tells you to say and memorize it, you will increase your nervousness exponentially. Instead, go to each bullet point and ask yourself, "What is the most important thing that the audience would need to know about that point?" Whatever pops into your head when you ask that question will likely be exactly what the audience needs to know. If you use this technique, then if you forget what you have prepared while you are speaking, you can just, internally, ask yourself the question again, and your answer is likely to return pretty easily.
You May not Need to Speak to Every Point: When other people write a PowerPoint presentation for you, they often will insert way too much data into each slide. As a result, it can be very challenging to speak to every point. Realize that, as the presenter, you are in control of what you say. I had a client once whose executives decided that they wanted to create one all-encompassing slideshow that any sales rep could use in any situation. The finished PowerPoint deck had over 120 slides. There is no way that any presenter could deliver that much data in so short a period of time. So what my client did was print out the whole deck and had an office supply store put a cover on it. She gave this out to the clients as a reference and hand-picked the slides that were most appropriate to each client at the time she presented. As a result, she didn't bore any of them. So sometimes, you might have to get a little creative in your delivery.
Remember that narrating a PowerPoint slideshow that someone else creates for you is definitely more challenging than delivering a presentation that you create on your own, however it can be done. Just be sure to make the PowerPoint your own by inserting your own personal stories and experiences into the slides, spend time determining exactly what is most important to the audience, and feel free to cut out some of the bullets if your presentation is too data heavy. If you follow these simple tips, you will be more charismatic and articulate when you narrate someone else's PowerPoint presentation.
Doug Staneart is the founder and CEO of The Leader's Institute® public speaking training and leadership coaching institute. His first book, Fearless Presentations is available on Amazon and Kindle. He offers hundreds of different public speaking tips on his website at https://www.fearlesspresentations.com and to his followers on Facebook.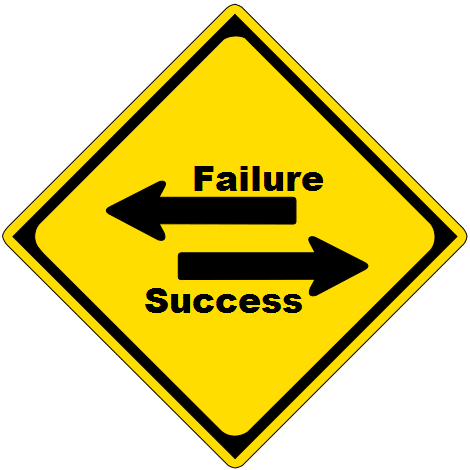 Small Businesses are always looking for new lead generation ideas, but many of the things that entrepreneurs do before they even make their first cold call or before they attend their first business card exchange practicaly ensure that they actually fail in the Lead Generation department.  Folks say that "Experience is the best teacher," but that is really only about half right. In fact, "Someone ELSE'S experience is the best teacher," because they have already made those mistakes. Learn from their mistakes, and you get to a higher level of success in a much faster time frame.
Below are The Top Ten Small Business Lead Generation Mistakes that Entrepreneurs Make (and How to Avoid Them).
Mistake #1: Hiding Your Company from the World. The internet is the great equalizer for small businesses, but you have to make it easy for people who are looking for your products or services to find you on the internet. Search engine optimization (making it easier for people to find your website through search engines like Google) should be your top priority as a small business owner.
Mistake #2: "I'm a Really Small Company" Website. Just like when a person hands you a business card with the rough edges from separating it at the perforation after it was printed at home, a cheap looking or homemade looking websites is a neon sign saying, "I'M A SMALL BUSINESS… Don't trust me."
Mistake #3: Creating a Confusing Perception in the Marketplace. This mistake made early in a business' history can follow you for years. When we first start out, we're trying to find any way that we can to generate revenue, so when times are tough in one product or service line, we dabble in others to make ends meet. People who see you promoting dissimilar product lines will wonder what exactly it is that you do.
Mistake #4: I Can Do It on My Own Mentality. We become entrepreneurs because we are experts in a specific industry, and we know that we can do it better than our competitors. However, we are never going to be experts in EVERYTHING, so it's important to surround yourself with other experts in different industries. You can either contract work out through subcontracting or joint ventures, or you can create alliances with other companies who support you but don't compete with you.
Mistake #5: Offering Something that the Market Doesn't Want. You might have a great product or service that people actually want to buy, but if you are promoting that product or service to a marketplace that doesn't want it, you'll go broke. If you are networking with other entrepreneurs and your services are for prime contractors, you'll just become very frustrated. Go find where people in your market gather, and promote your company there instead.
Mistake #6: Salesperson Fangs. This mistake is the absolute most annoying and will drive customers away in droves. It occurs when someone out of genuine interest or in some cases, just kindness asks a question about what the person does for a living, and in response, the person spends the next fifteen minutes talking about himself and how the listener really needs his product or service. Successful people tend to be pretty good listeners.
Mistake #7: Casting Your Pearls before Swine. Just so you know, I'm not calling your prospects swine. I'm just saying that most small business people spend way too much time with people who they think are prospects but who have absolutely no chance of ever buying something from them. In order to be a good prospect for you, the person needs to have the resources to buy from you and the authority to buy from you. Don't spend a lot of time and effort building a reputation amongst people who aren't in and will never be in your market. Find where your market gathers and build your reputation there.
Mistake #8: Giving a Pitch Instead of Solving a Problem. Most people walk into a meeting with a prospect or start a call with a prospect with a pitch in mind. So, before the prospect even indentifies a problem or a need that she has, the pitch starts and we verbally jumps all over the person with features and benefits about how great our product is. Remember that a successful entrepreneur is a one who solves problems for clients and customers, so spend less time talking about yourself and ask more questions about the prospect.
Mistake #9: No Follow Up (Web Visitors and Leads). This used to be a big problem with face-to-face meetings where an entrepreneur collects a business card from a prospect and then just doesn't do anything with it, but in the digital age, website visitor follow ups are way more valuable and rarely capitalized on effectively. For instance, if you look at most website statistics, you'll see a number of "page views" which is just the number of pages on your website that people have looked at in a given month. This number is almost always a BIG number, but then if you compare it with the number of people who actually request information from or buy from you, the latter is microscopic in comparison. More often than not, the big difference in numbers comes because we don't make it easy for people to request information from or contact us.
Mistake #10: Slow Follow-Up. In face-to-face meetings, if you don't follow up within 24 hours, your prospect will likely forget about most of your meeting because people are extremely busy. Website visitors are not as forgiving. If you don't respond to them within a few minutes, they will forget about you. When we surf the internet looking for solutions to our problems, we want instant gratification. If we don't get it, we just move on to the next site. Follow up quickly with your prospects, and you'll increases sales dramatically.
If you solve just some of these challenges that many small businesses face, you'll increase your income potential and your growth rate very quickly. This book was created to offer tangible, step-by-step processes and ideas to conquer these and other obstacles that you'll likely face as you build your small business.
Doug Staneart is the founder of The Leader's Institute® and the creator of the Entrepreneur Boot Camp that helps small business owners grow their companies by sharing little-known secrets of successful entrepreneurs with new business owners. This article is one in a series of helpful small business lead generation tips, and you can read all of them for free on his Entrepreneur Boot Camp blog at https://www.leadersinstitutebootcamp.com/.
By Doug Staneart, The Entrepreneur Boot Camp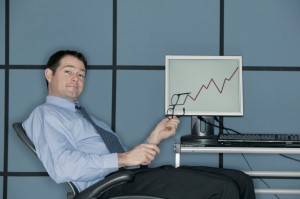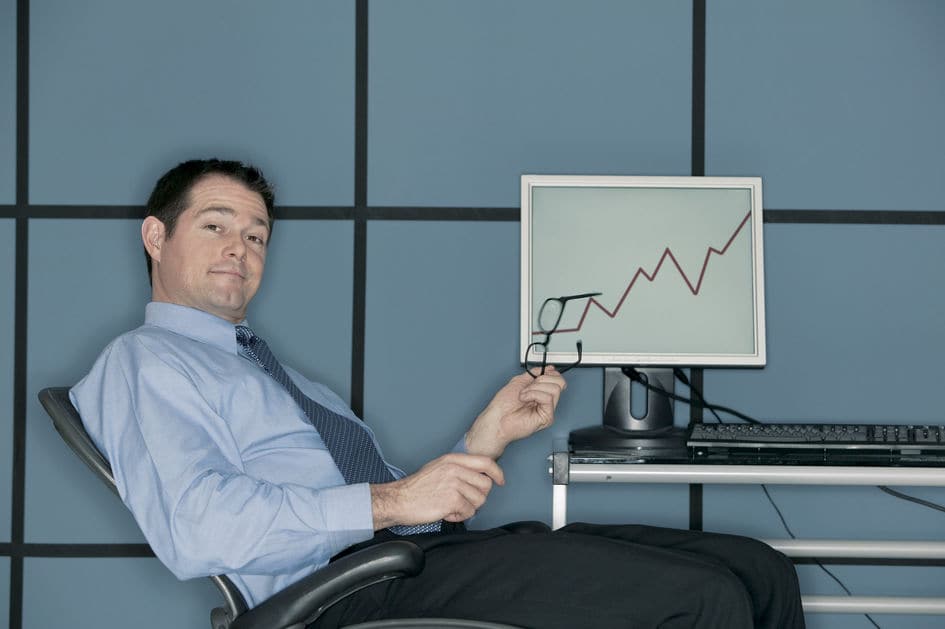 Small business lead generation using pay-per-click ads can be very challenging. In fact, paying for leads can either make you really rich or drive you out of business. Google makes a ton of money every year from pay-per-click ads. Most of the money that they make from these ads did not generate a single bit of additional revenue to the companies or entrepreneurs who purchased them. However, there are a few people out in the business world who pay a little bit of money to Google and generate millions of dollars in return. They don't generate this type of income by accident. These entrepreneurs just have a better strategy than the ones who end up losing money on pay-per-click ads.
How to Lose Money in Pay-Per-Click Ads
The Uninformed Entrepreneur says, "I am not making money from my website because no one is coming to my website, so I will invest in pay-per-click ads and that will make me money." No, that will cost you hundreds or thousands of dollars every week with very little, if any, return on your investment. Effective advertising leverages or magnifies the return that you are already getting from your current sales channels. If your website is not generating leads or business for you before you invest in advertising, then you will be magnifying a zero return. 300% of zero is still zero.
Most people use pay-per-click ads as the starting point, and when they do, they will almost always lose money. They are betting their business capital on an untested experiment. It would be like buying a thoroughbred and running down to the racetrack and betting a bunch of money on your horse's first race. Yes, you would know your horse, but your horse is untested against other horses. However, if your horse wins his first three races, you might want to invest a little in his fourth one.
Your website is the same way. Develop your website to where you are generating leads and sales from those leads. Then, one you have a track record of success, invest in pay-per-click ads. Then you are betting on a sure thing.
How to Generate Lots of Revenue from Pay-Per-Click Advertising
Test. Then test some more. Then, once you have tested, test everything again.
The Informed Entrepreneur says, "I have finally got my business generating new leads from the internet, and now I want to leverage the success that I am currently getting." Now you can make an informed budget for your pay-per-click advertising.
Here is a highly simplified example. If you are generating 10 leads per week from your website, and you are averaging closing one of those leads for $100 in revenue and $25 in profit, then you could only afford to pay $2.50 per lead to break even. Remember that just because someone clicks your pay-per-click link, does not mean that they will contact you and become a lead. If you have a fantastic website, you might be able to turn one out of every ten clicks into leads, so you could pay no more than $.25 per click to just break even. So pay-per-click won't yet work for you yet. You would need to increase the revenue per customer, or the profit margin, or the closing ratio (or all three) to make pay-per-click more cost effective for you.
If you invest in an email follow up system and generate the same 10 leads per week, this time you might turn three of those leads into customers. Since you are now able to build a longer term relationship with your leads, you might be able to bundle a few of your products together and generate a higher revenue per sale and increase your average sale to $300. By doing all of this, your cost per lead goes down dramatically. Now for every sale you are generating $100 in profit. With three sales out of ten leads, you generate a total of $300 in profit. You can now afford to pay $30 per lead, so with the same ten clicks turning into one lead, you could afford to pay up to $3 for each click. If you can get quality clicks for just $1 each, you will triple your pay-per-click investment.
So forget the cold calls and spam, use your website to get more leads to call you, and then use pay-per-click to leverage your success, and you will generate great success through small business lead generation.
Writing Pay-Per-Click Ads that Lead to Sales
Once you have a great site and follow up system set up, now you can in some ads. Remember that the goal is NOT to get people to click your ad. The goal is to get people who will buy something from you to click your ad. For instance, if I put "One out of every 100 who click this link will get $1000," I'd get a LOT of clicks. However, none of them would buy anything from me, so I'd just lose a lot of money. Or, if I am a local dentist in Frisco, Texas, and I place an ad that says, "Free Teeth Whitening Tips," I'll also get a lot of clicks, but very few sales. Most of the people who click will just want the free tips, and very few of them will be in my local neighborhood. A better ad would say something like, "Frisco, TX Dentist – Free teeth cleaning with your first whitening treatment." If you don't want to go to a dentist in Frisco, TX, you are less likely to click that link. People who do click the link are probably pretty good prospects for you.
You will always have numb-skulls who click your links even though they don't need or want anything that you are promoting, but you'll have fewer people click your paid-for links who are looking for something different than what you are offering.
So if you want to generate more leads for your small business using pay-per-click, make your website and follow up system solid first, then use effective ads to target the specific market who will buy your services.
Doug Staneart is the founder of The Leader's Institute® and the creator of the Entrepreneur Boot Camp that helps small business owners grow their companies by sharing little-known secrets of successful entrepreneurs with new business owners. This article is one in a series of helpful small business tips, and you can read all of them for free on his Entrepreneur Boot Camp blog at https://www.leadersinstitutebootcamp.com/.
By Doug Staneart, The Entrepreneur Boot Camp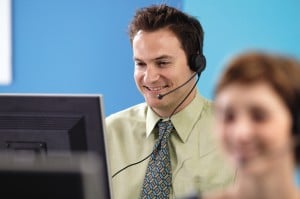 Every small business is the proverbial Needle in the Haystack, so small business lead generation is critical to an entrepreneur's survival and the growth of his/her small business. The thing that most entrepreneurs forget, though, is that it is a lot easier to turn a prospect or lead into a customer if the lead calls you versus when you call them. It cracks me up when I hear titles of articles, seminars, or books about how to "Make Effective Cold Calls" or how to "Warm Up Cold Calls". In the past decade (through two recessions, mind you,) I've built a total of four multi-million dollar businesses from scratch, and none of that revenue was ever generated from any "cold call". In fact, I've had over 405 of the Fortune 500 companies become clients, and they have all called or emailed my companies. They searched my companies out when they had a problem instead of us trying to find people within these companies that were facing the specific problems that we could solve. These are a few of the secrets that we have uncovered to help small businesses generate more leads (and more quality leads).
Cold Calls do not Work at All in a Digital Age
Cold calls, email spam, blast faxes, popup windows, forced "opt-in" subscribers and the like just don't work in this digital age (I'm not sure any of them ever worked very well for very long). The ones that crack me up the most are the companies that send out blast email spam guaranteeing us that they can get our website to the top of Google in 48 hours. Seriously? Do you think that if they could actually do this that they would be wasting their time spamming millions of people trying to beg someone to buy their service? Last month, there were 165,000 people who went to Google and searched for the term "Google search optimization". If they could get to the top of Google with just that one term, they would have about two million people potential leads coming to them every year. So why would they need to spam people? If you are so good at what you do, why are you spamming me? Why are you cold calling me? Why are you trying to force me to subscribe to your newsletter? The truth is that cold calling and spamming people shows desperation, not success.
Get Potential Leads to Call You to Turn more Leads into Customers
The internet is the great equalizer for small businesses. Big businesses have websites, but their bureaucracy forces them to move very slowly in implementing new technology and captivating on new opportunities. However, nimble small businesses can capitalize on these opportunities immediately. It is actually very easy to get to the top of a Google search result. It is very difficult, however, to stay there. In fact, it is a fulltime job. But it is a very lucrative fulltime job. Logically, this is why this is your most important goal for your small business. When someone has a question, where do they go for an answer now? In decades past, if you had a challenge or a question, you might ask a friend or coworker or if it was a really big problem, you might go to the library and search for an answer. Today, though, people go immediately to Google. The listings at the top of the first page have a lot more credibility than the ones on the second, third, or four-hundredth.
If your small business is listed at the top of the results when they enter their question, and then they click through to your website and get the answer to that question, your small business is now at the top of their short-list for solution providers. If they call you or email you, you automatically have about a 25% chance or so of turning that lead into a client. In contrast, if your small business is listed at the top of page two on Google, in order to have someone contact you, they will have already looked at listings from at least 10 other competitors. Most potential customers will not be that thorough, so you will generate fewer leads, and now, since you are competing with at least ten other competitors, your percentage of closing drops to below 10%.
Get Leads to Call You by Giving Away Something that They Need or Want
What is common knowledge to you is uncommon to most people. Remember that your expertise and knowledge is extremely valuable to people who are searching on Google for answers as in the previous example. So if you can help them answer the question – and really help them in the process – they are more likely to share with you their contact information. Once they do, you now know two things about them. First, you know that they have (or had) a specific problem that you can help them solve. Second, you know that they already know who you are and trust has started to develop from them that you are an expert in your industry.
What you give away doesn't have to be costly, but it must be valuable. Costly means that it doesn't have to cost you anything to give it away. For instance, if you have a lot of informational content on your blog, then you might ask people to register in order to conduct a search of your blog for specific topics. Or, you might give away a special report or access to a video or audio file with information that a prospect might need. For example, if you are a dentist, you might offer a video about how to teach a three-year-old to brush properly. Anyone who requests the free information will likely have a young child and be concerned about the child's oral health. Whatever the gift, just make sure that your costs are low and the value of the item is high from the customer's perspective.
So forget the cold calls and spam, use your website to get more leads to call you, and then use a high-valued free gift to encourage prospects to contact you, and you will generate great success through small business lead generation.
Doug Staneart is the founder of The Leader's Institute® and the creator of the Entrepreneur Boot Camp that helps small business owners grow their companies by sharing little-known secrets of successful entrepreneurs with new business owners. This article is one in a series of helpful small business tips, and you can read all of them for free on his Entrepreneur Boot Camp blog at https://www.bootcampgifts.com.
Power Point Tips: The 10 Biggest PowerPoint Mistakes and How to Avoid Them
By Doug Staneart
The most frequently asked topic that we get questions on when we conduct public speaking training is always related to PowerPoint Tips. Because PowerPoint is so powerful, people tend to either get really good at all of the bells and whistles and overwhelm their audience, or they use PowerPoint as a crutch and rely on their slide deck too much making their presentation very boring. Below are the top 10 biggest Power Point Mistakes that we tend to make along with ways to overcome them. (By the way, we cover a whole section on designing PowerPoint Presentation in The Leader's Institute Leadership Boot Camp.)
1) Designing a "PowerPoint Presentation": Remember, a presentation is a verbal communication to your audience that may or may not use visual aids. PowerPoint is just ONE type of visual aid that can be used to further explain or clarify your presentation. If you focus entirely on this one type of visual aid without putting an emphasis on what you are actually saying, your presentation will tend to have a disconnected flow and will be difficult for the audience to follow. Instead, design your presentation and get good at delivering it first. Once you get good at delivering the presentation, then decide what visual aids you might be able to use to help you clarify your points.
2) Too Many PowerPoint Slides: Another big mistake is creating too many slides and using them as a crutch to make sure that we don't forget anything in our presentation. Slide… Click… Slide… Click… Slide… Click… is a very boring way to deliver a presentation and makes the presenter look unprepared and uninformed about his/her topic. Only add a slide if it helps you better clarify your point.
3) Too Much Data on Your PowerPoint Slides: Your slide deck should be a visual aid to help you explain your point, so if you put too much data on a slide (too much text, too many numbers, or charts and graphs – gasp… Is he saying we can't use charts and graphs?) you will overwhelm you audience. Your PowerPoint slide should convey a simple concept at a glance. A good rule is what we call 6X6, which means to limit your number of words per line to six and limit your number of lines to about six as well.
4) Overuse of Animation: PowerPoint will do some really cool types of animation, but remember that if you animate something, it should help you clarify your point. Bullet points that fly in, spin around, make sounds, and blink are just a distraction from your message. If you want your audience to follow you step-by-step, you can reveal your bullets one at a time. However, you'll have more energy as a presenter if you just make your slide appear and physically move to your screen and point to your bullet point when you talk about it.
5) Too Many Busy Charts: (Gasp… He is saying not to use charts and graphs.) For the most part, charts, graphs, and pictures make terrible PowerPoint slides. If the charts or graphs are simple, they can be judiciously used in a slideshow, however if you are graphing total revenue of five different divisions on a quarterly basis for each of your ten major product lines, your graph will be way too busy to understand in a slide. Use a handout instead. If you need a visual aid for it, make a big poster of the graph but in most cases, you can just use the handout itself as the visual aid.
6) Improper Use of Pictures: A picture is worth a 1000 words, but only if the picture is important to your point. Often, we will look at our slide and think, "It seems a little plain…" so we stick a picture in to jazz it up a little. While that is not, in itself, a terrible strategy, sometimes the pictures that we choose cause confusion because it was an afterthought. You could set a small picture on the slide master so that it shows on every slide. That way, since the picture is always there, it doesn't cause confusion when the text changes. By the way, making a poster of a good picture will add much more impact than a picture on a slide
7) Not Practicing Your Presentation with the Slideshow: Time is getting short, so you send your slide deck to marketing to jazz it up a little. They send you the final copy minutes before you go in front of the group. Everything is perfect in the slideshow, but because you haven't practiced, your flow is off, and you have to keep clicking the next slide before you start to speak. It just makes you more nervous. Finish your slide deck early and practice with it.
8) Sitting Down to Deliver Your Presentation: The moment that you sit down and start clicking slides, the PowerPoint deck becomes the authority in the room on the topic and your energy will plummet. Stand between your screen and the audience, and you will be the expert.
9) Read… Click… Read… Click…: If you are doing this one, then I hate to be the one to tell you this, but… You're Boring! Sorry. I know that hurt, but it's true. The good news is that if you follow the prior guidelines, this one goes away automatically. So if you are experiencing this, go back and work on the earlier tips.
10) Letting Someone Else Design your Slideshow: Realize that if someone else designs your PowerPoint Slide Deck, it will likely have many of the earlier mistakes in it. You'll also have a more difficult time delivering it and be more nervous. To combat this, you'll need to practice your delivery a lot more than if you designed your own presentation, but it can be done. Over time, use the guidelines above to influence the person or people who are designing your slideshow.
Follow these simple guidelines, and your PowerPoint Slides will help you better deliver more powerful presentations. Violate them, and you'll likely be more nervous and have a more difficult time delivering your presentation.
Doug Staneart is the creator of The Fearless Presentations® Public Speaking Class that is offered in major cities all over the United States, Canada, and Europe. Click the link here (https://www.leadersinstitute.com/public-speaking/fearlesspresentations.html) and request information about his presentation course, and he'll send you a free copy of his book, Fearless Presentations®. His new program, the Entrepreneur Boot Camp, helps small business owners grow their businesses during difficult financial times like a recession.
Public Speaking Ideas- Audience Participation Adds Impact
Part Two
Sound

Have you ever been in a conversation, heard something and interrupted with, "What was that?"

Many would say that sound is one of the most important senses we have. It allows us to listen, of course, but it also serves as an alert, or warning system. It is a special filter that our brains have the capacity to use to help us decide what we want and need to listen to, and what is not as important. Ever sit in a restaurant oblivious to the sounds around you until you catch a simple word from another conversation, your ears perk up, you motion to the person you're with to be quiet and your strain to catch the conversation you were previously unaware of- all because one word you overheard?

Stop right now, sit back and make take note of all the things you can hear but were previously unaware of, quite interesting. When you are making a presentation your audience has many sounds going on around them, not just what you're saying. So why not use that to your advantage. Besides your voice engage their hearing in activities that will help reinforce your message.

Hearing a speaker on time management, there was a continuous clicking sound that was almost distracting, until the presenter mentioned the seconds pounding away on a watch. We had all been hearing it, but when we discovered what it was, it reinforced the value of time and the crime of wasting it.

A song played before, during or after a presentation can be a powerful things if the words are displayed and there is an obvious emotional connection to the presentation (just be aware that long (or even not-so-long) instrumentals can cause people's minds to wonder). A loud noise that rattles the audience can make a vivid point if used wisely and timed properly.

I attended a Good Friday service in which the pounding of a hammer against a nail could be heard in the background.

Once when talking about teamwork I would randomly bang a loud cymbal. At the end I made the point that as part of a symphony a cymbal can be a very valuable instrument, while by itself it simply is nerve-racking- it made the point well.

When you plan a presentation consider how to involve the sense of hearing beyond just using your words. It may get you message to your audience beyond the ears and into their imagination.

Questioner: Mikey
Category: Public Speaking
Private: No

Subject: Fear to perform

Question: Hello, I am supposed to give a presentation in my college class and I'm kind of nervous. It is a presentation where I have to talk about an immigrant that I had to interview. So I need to stand in front and talk about him for 5 minutes. My biggest problem is who to look at and eye contact. Thanks!

Answer: Mikey, worry less about where to look and focus more on communicating with the individuals in your audience. Pretend that you are speaking to your friends at lunch and trying to tell them about the cool person that you just met. When you are at lunch speaking to a few friends, you'll naturally (without thinking about it) look at one of your friends while you are speaking for about three to six seconds. You'll tend to hold that eye contact until you see the person react to what you are saying. For instance, the person will likely nod slightly or smile, etc. Then, typically, you'll turn to a different friend at the table and continue the conversation.

It's the same with speeches. Tell the audience something that is important or meaningful, and you'll naturally make good eye contact with individuals in the audience.

Good luck.

Doug Staneart
https://www.fearlesspresentations.com
https://www.leadersinstitutebootcamp.com