Archive for the 'team building tips' Category
Paper Plate Team Building Exercise: The following is a fun team building icebreaker or team exercise to get a group of people to problem solve and work together. Set up 64 numbered paper plates in the following pattern on the floor. (You can use more or fewer numbered plates, but 64 seems optimal.)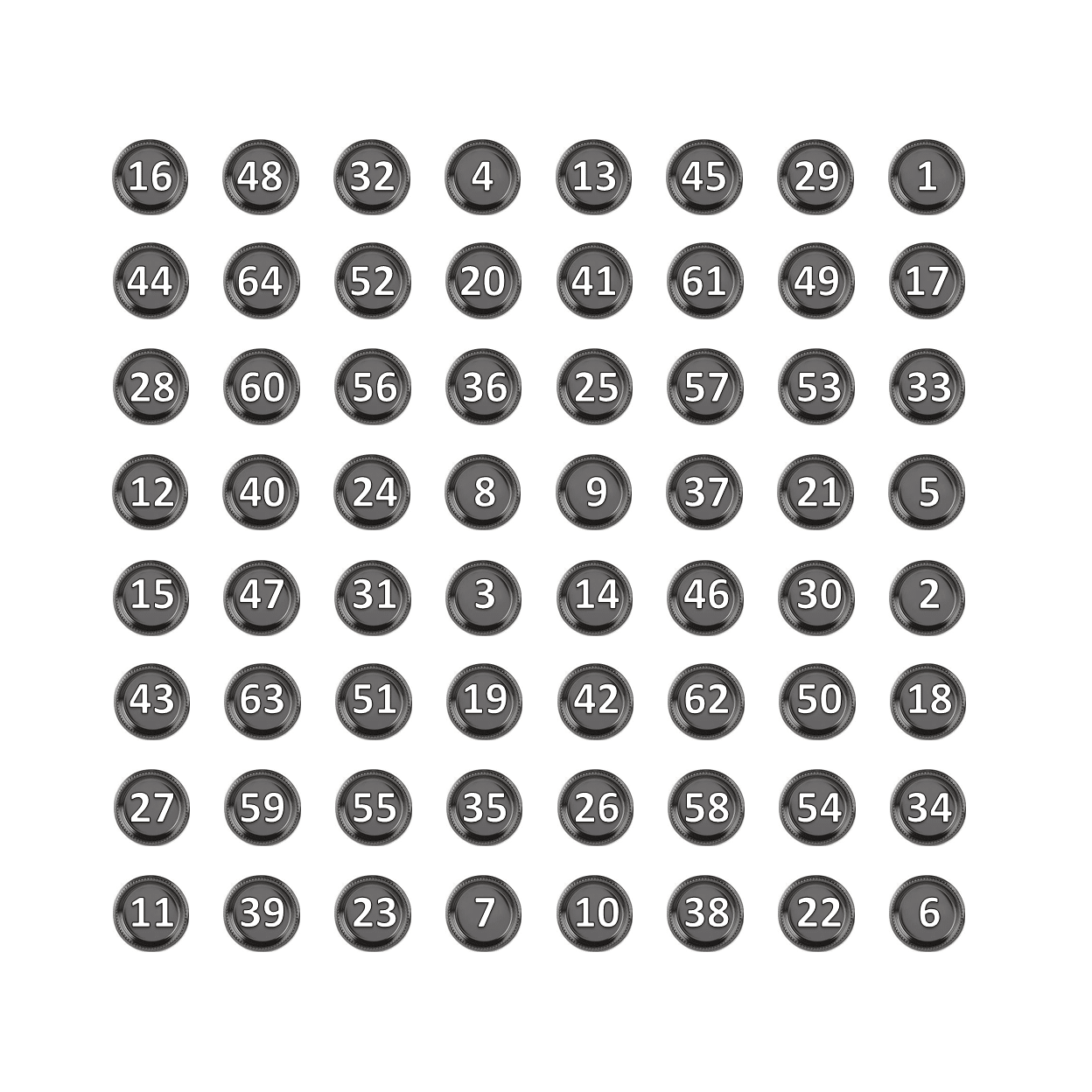 The rules of the paper plate team building exercise.
The exercise is completed when all plates are touched in numerical order.
If any plate is touched out of order, then the participants must begin again at one.
Only one plate can be touched at a time.
Coaching from the team is encouraged.
The exercise will be timed.
The facilitator's main job is to encourage participants to think outside of the box and look for patterns, but don't give the solution away. Ask questions such as "Is there any way to cut your time in half?Is there any way to be more efficient?" Challenge the group by giving them a time to beat. Make every new time limit quite a bit shorter than the last. The group will usually live up to the challenge. Eventually get them to a point where they can complete the entire exercise in less than 60-seconds.
Paper Plate Team Building Solutions
Pattern: After a few times through the exercise, this pattern will begin to develop.
Rearrange Plates: Creative teams may decide to rearrange the plate into an easier order. As the facilitator, you must tell them to restart the exercise every time they touch a plate out of order. Teams really thinking outside the box will ignore this distraction and continue putting plates in an easier order.
Other solutions your team may invent.
This can be used as a warm up or icebreaker before a larger team building activity. It can also be used as a fun way to get your team interacting during a meeting.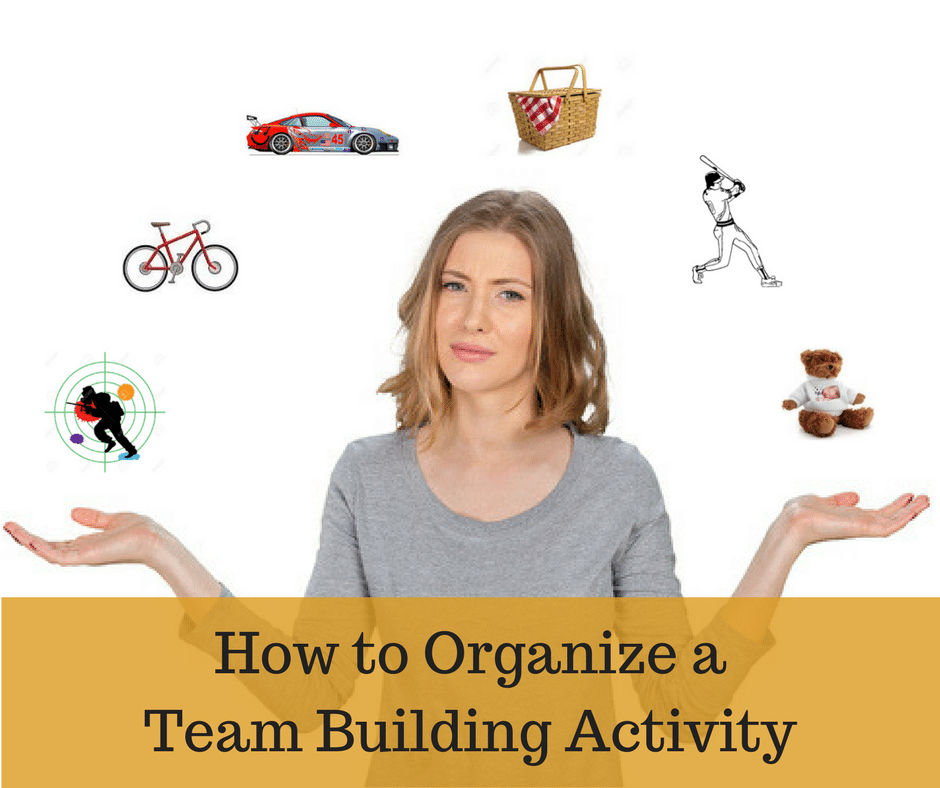 Whether you are a manager, executive, or small business owner, you want to have a cohesive team. But what exactly is team building, and
how do you organize a team building activity
. The answers two those two questions are not as simple as you might think, though. Team building means different things in different circumstances. However, when most people are looking for how to organize a team building activity, it is usually because of a specific meeting or event that is pending. This article outlines how to insert a good team building activity into a meeting or as a reward for your employees.
Our goal is to make this article interactive. So, we have inserted questions along the way to navigate you to answers to your specific situation.
What Outcome are You Looking For?
If you are clear on the outcome that you are looking for, the selection of activities is much easier. In some situations, you already have a meeting or retreat organized, and you might be looking for a way to break up the routine or add some fun. For instance, if you have an annual meeting scheduled, and you want to add an activity to the agenda to build camaraderie or teamwork. In other cases, your team might be experiencing challenges, and you want to eliminate these challenges. For instance, a new manager might have inherited a somewhat dysfunctional team. Or, your group might be experiencing communication challenges in the workplace or personality conflicts.
Question #1 to Find Out How to Organize a Team Building Activity
Are you looking to reward an established team or fix a team challenge?
There are basically two different genres of team building. The first is traditional behavior-change types of team building. My team has a problem. We want to fix it. The second is more of a reward style of team building. These include shared experience activities. Many of these aren't really designed to teach something, but rather to entertain the group or build camaraderie. The answer to this first question is vital, because the shared-experience style of event basically intensifies the atmosphere that is already present. So, if you have a great team already, the shared experience programs are a great way to reward the team and let them have fun. If your team is having challenges, though, a shared experience event can sometimes make things worse.
Click the link below based on the outcome that you desire.
Team challenges exist.
Miscommunication sometimes occurs.
Management has changed.
We have new initiatives that we are rolling out.
We are training new employees

We want to reward our team.
We want to add a fun activity to a meeting.
A team culture already exists.
Team building activities are a part of our history.
Click One of the Links Above to Move on to Question #2.
People don't learn by hearing. They learn by doing. Experiential Learning is the process where participants learn information, and then they immediately put that information into practice. The best type of experiential learning occurs when the participants are active and having fun. In addition, if the content is delivered to a group of people, they tend to also learn by watching their coworkers succeed or fail along the way. The major benefit of this style of teaching is that it can add a lot of energy and enthusiasm to the learning process. The good news is that any experiential learning process, delivered effectively, can be used as a team building activity as well. However, if you match the training that you are offering with the outcome that you desire, you can make a better choice.
Shared Experience Team Building Activities
There are three major styles of shared experience team building activities. The first of which are normal team outings. The second is a professionally organized team building activity. The third is the newest style of shared experience for teams — charity team building. Each of these styles of program have their own strengths and weaknesses. Below are the pros and cons of each:
Team Outings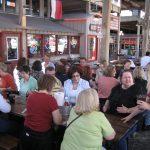 Team outings are the least expensive and least formal type of experiential learning activity for groups. Examples of this style of activity include taking your group out to dinner, having a company picnic, going to a ballgame, etc. These small gestures seem insignificant, but, surprisingly, employees remember these activities for years. For instance, when you think of the term, "Company Christmas Party," there is a good chance that an image pops into your head related to a memorable past experience. Your employees will have similar memories. The advantage of these activities are that they are fairly inexpensive (and a good investment). The major disadvantage is that the larger the group, the more likely these outing will seem hokey or forced. When this occurs, you will get the opposite of the expected outcome. People will look negatively at the outing. Click here for our Top Ten List of Team Outings.
Instructor Led Team Building Activity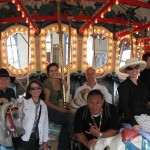 Although this option is a little more expensive, you have a greater chance of having your employees building teamwork and to acquire a specific result. Although many of us have great skill as a manager and leader, leading an interactive team building activity takes an entirely different skill. Professional team building facilitators can insure a higher quality result. They have experience keeping big groups enthused and entertained throughout the activities. In addition, even if the outside facilitator is saying the exact same thing that you are saying, your employees will often consider the outside facilitator as an authority. The advantage, here, is if the outside facilitator takes the time to understand the specific needs of your group, he or she will be able to reinforce the initiatives that you are rolling out.
We offer a number of different option in this category. The Camaraderie Quest Treasure Hunt is a fun option here. It let's your group build teamwork outside of the office and have some fun. But it also allows for practical teaching of skills related to personality conflicts and the like. The Charade Murder Mystery and the Creating a Team Culture programs are also good options. The neat thing about each of these programs is that they are highly customizable. They allow the facilitator to focus on the specific needs of your group.
Charity Team Building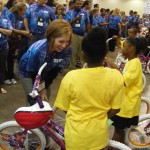 One of the most popular options of experiential learning, especially at conventions or annual meetings, is the charity programs. These programs have all of the benefits of the Professionally Organized Events, but they also add a philanthropic twist. The exercises in these programs will ultimately provide a charitable donation. Popular charity events include the Build-A-Bike ® program, The Ace Race ® and Hot Diggity. These programs allow your group to cut loose and have fun, but they also get an emotional impact. For instance, at the conclusion of the bike building activity, we often have children from a local charity arrive to receive their bike from the group. Participants can actually adjust the seat and take pictures with their kid. If you'd like a list of all of our Charity Programs, click here.
The only drawback to this type of program is the investment. If you think about it, you are purchasing an entire team building event plus making a donation to charity. The good news about doing these types of programs with The Leader's Institute ®, though, is that we do so many of these programs, that we are able to purchase the donated items at a wholesale price. As a result, the retail value of the donated items is much higher than the fee that you pay for the items.
So Which Option is Best?
So basically, if you want an event with an emotional impact, charity programs are perfect. If you are on a budget, though, a professional facilitator is worth the investment. In between these professional programs, have a simple outing every once in a while!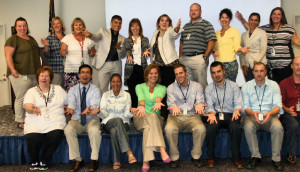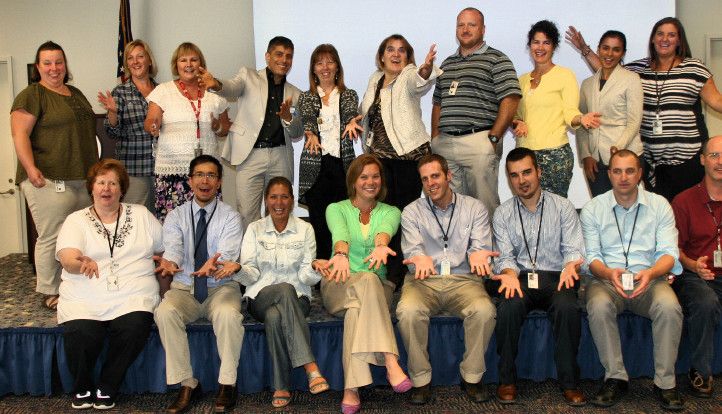 Sometime, when company leaders are looking for a "team building" activity, they are actually looking for a form of behavioral change. Team building, as a term, is confusing, because it can mean anything from a dinner out, to a charity activity, to real training and development. However, if you are having organizational challenges or personality conflicts among your employees, the fun camaraderie activities can actually have a negative effect. In these kinds of situations, we suggest programs that create a behavior change in the participants. If you want your employees to interact with each other differently, we have to offer programs that elicit this response.
Behavioral Change Team Building Activities Can Still Be Fun
Quite often, when people think of "classroom training", the automatic response is, "BORING!" The reason why so many people have this response is, well… past experience. Most people who try to dread classroom team building, so many managers will refuse to offer this type of program. The reason why so many classes are boring, though, is that the facilitators leading the activity are boring. It's what they know. Most teachers learned to teach from teachers.
However, we realized a long time ago that people learn faster and retain information longer when they are having fun. The growth of The Leader's Institute ® came about as a result of people attending our programs going back to their companies and saying, "You have got to attend that program! It was life-changing." Good behavior change programs also need to have what we call a "Wow!" factor. Meaning that, somewhere in the program, the participants have to have an experience where they accomplish something that they never thought that they could do.
For instance, one of the things that we teach in our public leadership class is how to remember names. Within 45 minutes of starting the first session, most everyone in the class will be able to remember 40 or so names, first and last, of people who they just met. When they do this, they are shocked.
We do the same types of things in our classroom team building activities. We have at least one "Wow!" factor activity in every single one of these modules.
Our Most Popular Behavioral Change Programs
Performance Assessment Workshop. If you really want behavioral change, it is very important to find out what specific behaviors would give you the most positive impact on performance. This assessment can be conducted in a workshop format or as an online survey. Survey results are delivered in an executive summary with specific recommendations. For additional information, view the information page here: Performance Assessment Workshop
High Impact Leaders. Our original leadership and team building program contains over 40 different one-hour modules. As a result, you can really customize the content of this program. For additional information, view the information page here: High Impact Leaders.
Creating a Team Culture. This is our customizable 1/2 day workshop. It is created by choosing three modules from High Impact Leaders. The standard format covers conflict resolution, how to gain enthusiastic cooperation, and how to motivate and inspire the next generation of leaders. For details, view Creating a Team Culture.
Personality Traits that Influence Teams. This is a different version of Creating a Team Culture that teaches the four personality temperaments along with the strengths in weakness that each has in dealing with other people.
Team FUNdamentals. A version of Creating a Team Culture that focuses on having fun in the workplace. Even the toughest job can be fun if the right attitude is present among the personnel!
Charade Murder Mystery. Although this program is more in line with the Shared Experience style of program, there is real teaching that occurs during the program. The event begins with a regular classroom session, but during the teaching, strange activities among a few participants create a distraction. Eventually, a mrder occurs that everyone witnesses. But can they actually solve who did it? Very fun way to teach leadership skills. Charade Murder Mystery.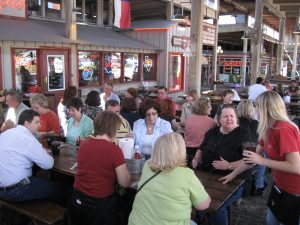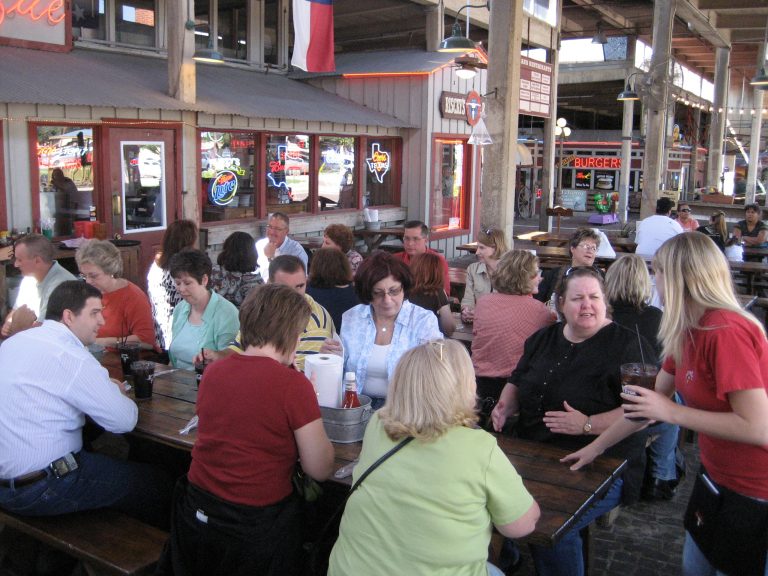 We often have our clients ask us about what to do in between annual meetings and retreats to reinforce that team culture that they have created. We are big believers in fun, team outings. The good news is that these are fairly easy to organize, somewhat inexpensive, and will give you a fantastic return on your investment. Surveys show that the main reason for employee dissatisfaction is the employee's personal relationship with his or her immediate manager. So, these simple, spontaneous acts of teamwork can increase job satisfaction significantly.
Below are a few ideas that we have found work really well to build teamwork. By the way, these work best when you offer them as a bonus activity versus a requirement. "If you and your family are available, the company is going to pick up the tab for…" works much better than, "Everyone is required to attend…"
Some of Our Favorite Team Outings
Comedy Improv Show. Here in Fort Worth, we have a show called Four Day Weekend where a group of comedians create the entire show based on suggestions that they receive from the audience. It is hilarious, and it is a fun way to interact with your employees outside of the normal business day. It is also a great way to entertain clients. You will likely have a similar theater in your city. If you don't, we have a vendor called InterAct Training who can actually teach your group how to do Improv comedy at your office.
The First Round is on Me. Don't underestimate the power of leaving work an hour early on Friday afternoon and offering to buy the first round at your local pub. It is amazing how much incite you can acquire about what is really going on in your office after a little alcohol enters the mix. No need to over-do-it. A single drink with your coworkers will often build great rapport.
Movie Night. Take a look at upcoming Fathom Events. This organization seems to partner with local movie theaters to offer vintage movies or simulcasts of live events. It might be easier to get your group to come see a classic Hitchcock film or Broadway musical than the newest Fast and Furious movie.
Dinner. Of course, one of the best ways to build rapport with your team is by taking everyone out for a fancy dinner. Of course, the fancy steak houses will typically have reservable seating areas for big groups. However, I'm a big fan of places like The Mellow Mushroom or other "themed restaurants".
Saturday Softball. I still remember playing softball on a Saturday morning with the first company I ever worked for over 20 years ago. The company invested in some extra gloves and bats in case someone showed up without one, and they paid for a couple of beer kegs. All in all, it was a very inexpensive way to have a lot of fun!
Escape Room. These companies are popping up everywhere. A team of people are locked in a room that has a series of mysteries that have to be solved in order to find the button that opens the door. The main disadvantage to this activity, though, is that it is really geared toward small group (eight or fewer people).
Go Carts. Family fun parks like Putt-Putt or K1 Speed can be a fun distraction for certain groups. If your group is somewhat competetive, this activity can be a good way to win bragging rights.
Arcades. We partner quite often with Dave & Busters, because they have big locations that are designed to both feed and entertain big groups. These places are fun because you can have teams compete at Laser Tag, etc.
Geo Caching. Smartphones have created a fantastic underground activity that is available just about everywhere. In a nutshell, individuals create these tiny treasure boxes and hide them in public places. Then, they publish clues to these locations using cryptic language and Geo-coordinates. All you really need is a cellphone and one of the hundreds of free apps that are available. You can instantly create a treasure hunt for your team.
Take Me Out to the Ball Game. One option that companies tend to overlook is a minor-league baseball game. I love these, because the organizations have to work much harder to get people to show up. As a result, they are more likely to do crazy things to entertain your group. You can't beat seeing your COO take a tumble into the infield trying to win the "dizzy bat race".
Regardless of which of these types of team outings that you decide on, it is important to get out of the office every once in a while to build some camaraderie. You'll decrease you employee turnover dramatically, and increase employee satisfaction!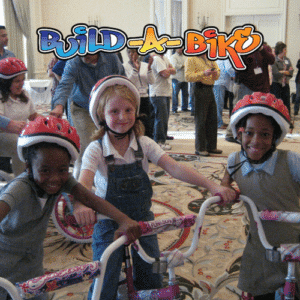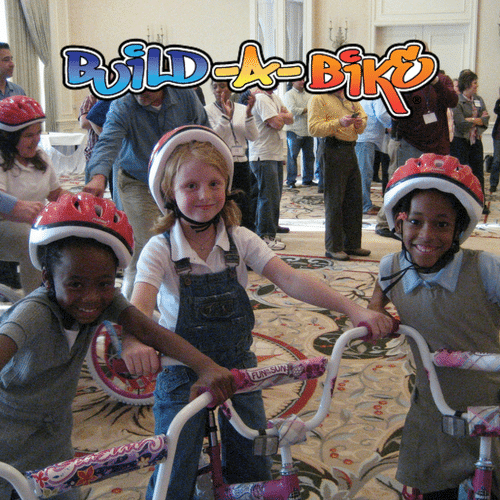 Since we created the Build-A-Bike ® team building activity in 2005, we have received thousands of requests to post the instructions for Build-A-Bike ® team building activity online. We've always been a little hesitant to post the instructions, because we have spent over a decade creating a brand that the public recognizes as a quality product. However, the event is so popular, that we really want to make sure that if you are doing one of these programs on your own, that you have every opportunity to make the activity successful.
A Few Cautionary Suggestions Before Organizing a Self-Facilitated Build-A-Bike ®
The absolute, most important thing to keep in mind about team building activities is, the larger the event and the longer the time frame, the more you will want a professional team building instructor or facilitator. If your group size is 20 people or smaller, and you just want a quick 30-minute fun activity, then the self-facilitated version might be excellent for you! However, if you want an event to last an hour or two, or if you have a group of 100 or more people, we strongly suggest that you higher a professional instructor. (We have a list of certified instructors located all over the US, Canada, and Europe. Just call us at 800-872-7830 for a list of instructors in your area.
When we deliver a Build-A-Bike ® activity, our goal is to keep every participant active and having fun throughout the entire event. If this is your goal as well, make sure and hire an instructor. The instructors on our list have each conducted HUNDREDS of events. They have seen everything. They can handle any challenge that presents itself. The biggest challenge that we see in self-facilitated events is that there is often a few people participating and a bunch of people standing around watching.
Finally, if timing is important, we suggest a professional instructor. It typically takes a single person about 15 to 20 minutes to assemble a bike. If you have groups of four to eight people working together to build the bike, it typically just takes a few minutes. So, the activities that accompany the event are way more important than the bike assembly.
Instructions for Build-A-Bike ® Team Building
We offer a turn-key Build-A-Bike ® Kit that includes a bike, helmet, team building activities, and access to an online instruction manual for a small fee. You can order these kits online at Build-A-Bike ® Kit. At the time I'm writing this post, we are charging $200 per kit. We suggest at least one of these kits for every eight people in your group. Keep in mind that if you are donating the bikes to a charity, the larger the donation, the more impressive the ending of the event. So, if you only order a single kit, you'll just have one bike at the end to donate. We also suggest that you donate at least four bikes — even if you have a small group of participants.
If you want to create a custom activity for your group, for a small fee, our instructors can design one for you. You can also rent tools from us. So, we can ship you a team building event in a box fairly easily.
A Few Easy Team Building Activities
Even if you don't want to purchase our kits, we have posted detailed instructions about a number of our favorite team building activities. Links to these activities are below.
Add an Activity where Participants Earn their Bicycle Parts. We suggest either the Helium Stick or Tennis Ball Exercise.
Build the Bikes
Invite a Charity to Receive the Bikes
Since we do thousands of these activities all over the world, we have an extensive list of charities who know about Build-A-Bike ® and will enthusiastically accept the donation.
Options for Self-Facilitated Events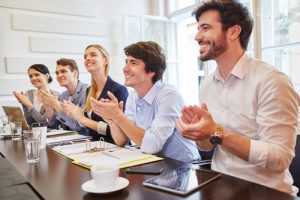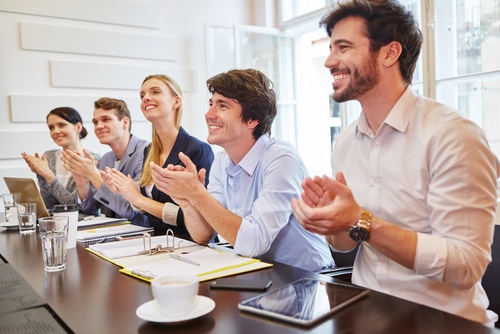 Are you staring another boring convention in the face? Below are five ways to add fun and energy to your meeting or annual convention. Have you been drafted to organize your next team meeting or convention? As the event organizer, you have both a fantastic opportunity and a potential mine field. So, we organized these simple tips to help you navigate through the obstacles and be the hero of your next meeting. Keep the following ideas in mind when you organize your convention or meeting! First, less is more. Secondly, establish a common theme. Next, scrutinize every speaker and activity. Organize the agenda based on the time of day. And finally, add something unexpected and fun!
(1) Less is More
Meeting planners and organizers often want to make sure that they maximize the content of the convention so that there is no wasted time. This is a BIG mistake. In fact, there is a code that you will sometimes receive in your exit surveys. If you understand this code, it will help you better organize the agenda later. For instance, if you see comments like, "Let's do something outside next year," that is actually code for, "We love the location of the meeting, but we were trapped in the banquet hall all day." Frequent breaks and free time for participants to explore the venue are key in convention satisfaction.
(2) Establish a Common Theme to Add Fun and Energy to Your Meeting
Even first time event organizers will typically establish a theme for the meeting. However, the theme has to be something that your attendees will be enthused about. For instance, "Change You Can Believe In" doesn't really mean a whole lot to the attendees. In fact, attendees may be resistant to the change. However, "Beat (Your Biggest Competitor)" is something that your attendees will get behind. Whatever theme you end up with, make sure and focus a lot on the next tip…
(3) Scrutinize Every Speaker and Activity
Make sure that every speaker and activity in every, single, slot on the agenda focuses the group on your theme. You will often be pulled by different executives who want to add their own big idea to the agenda. However, the once you get off topic, it will become much more difficult to keep the main idea clear to the audience.
Last year, we were hired to deliver one of our Build-A-Bike ® team building events during a new re-branding roll-out for a credit union. The them of their meeting was "Brand Camp," which was play on words for the running joke in the movie American Pie. Now the normal Build-A-Bike ® activity doesn't really apply to the re-branding of an organization. However, because we knew the theme, we were able to alter the activities and the delivery to focus on how each of the small groups building the bicycles had to complete their individual task properly for the customer (the kids receiving the bike) to all get a consistent product. We used that as a metaphor for how the roll-out would need to be consistent as well.
These little touches will make your convention more memorable.
(4) Organize the Convention Agenda Based on the Time of Day
A good rule of thumb for organizing the agenda is that as the day progresses, you want to gravitate toward entertainment versus data. It is always good to start with an energetic speaker or keynote to set an enthusiastic agenda. However, if you have dry or less enthusiastic content, make sure and place those speakers in the morning. Afternoon sessions typically work well with breakout sessions so that there is more interaction. Late in the afternoon, panels of speakers and question and answer sessions work better. Once you get past 4 PM in the day, though, you want to organize something more fun.
I've seen good event planners start their last afternoon session with a panel of "old timers" (seasoned employees) with a couple of beers in front of them. This panel spends the time relaying war stories from their experience.
Team building companies like our are also often hired for late afternoon or early evening activities.
(5) Add Something Unexpected and Fun
The reason why our Charity Team Building activities work so well at conventions is that team members are working together on something totally un-work-related and for charity. Coworkers get to see each other in a unique way. In addition, there is always a lot of energy and laughing along the way. These activities allow your attendees to learn something while they are being entertained. So, they work really well — especially late in the day.
So, if you want to add fun and energy to your meeting, keep these five simple things in mind. First, less is more. Secondly, establish a common theme. Next, scrutinize every speaker and activity. Organize the agenda based on the time of day. And finally, add something unexpected and fun!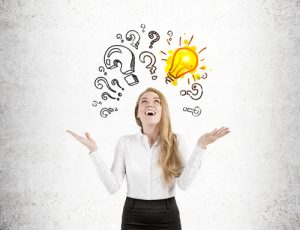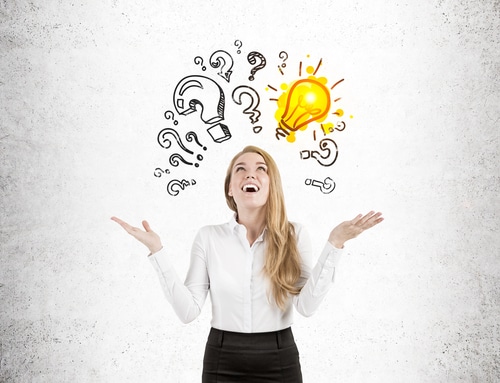 Thousands of people come to our website every day looking for new team building ideas. In fact, the term team building has a number of different definitions. This term means a lot of different things to different people. Companies often have our instructors help them with annual conventions and meetings, because they are looking for ways to add enthusiasm and energy to their regular meetings. These one-time, or annual, activities are a fantastic way to build camaraderie and teamwork, but what do you do the rest of the year? Below are a few of our favorite team building ideas that are either free or cost very little to your company.
For Some Reason, a Lot of Good Team Building Ideas Involve Food
Although this first idea isn't free, it is often very popular. Many managers often remember to order breakfast for their employees if the group will be in an all-day meeting or training session, but those types of purchases are really expected, today. However, if you happen to order a couple of pizzas for lunch on one of your employee's birthday, the notion will often be much more appreciated. A quick note to everyone in the office saying, "Since it is Joe's birthday, we'd like to invite everyone to the break room at lunch for free pizza!"
One of my friends had an employee bring her son's chocolate-bar school fundraiser to the office. He had 20 employees in the office. So, he bought 20 bars of chocolate and gave one to each person in the office. The morale in the office rose, his employees each received a nice gift, and the mother who was helping her child was also very enthused. Pretty good investment for $40.
A box of tacos builds morale as well. Every once in a while, pick up a box of breakfast burritos or breakfast tacos for the office. Again, these are fairly inexpensive and often very appreciated.
Company-Wide Kudos
A quick (and free) way to build teamwork is to pass along positive reviews to the whole company (or department). In our company, we send out a survey after each event asking the customer to review and rate the event and instructor. Anytime we get a five star rating (which is often), we forward the review to the entire company via email saying, "Kudos to (The Instructor)". Granted, since we do get a lot of nice reviews, it does cause a lot of emails to flow. However, that quick, positive feedback increases teamwork exponentially.
"Once I did bad and that I heard ever. Twice I did good, but that I heard never." – Dale Carnegie
As managers and leaders, we tend to focus on making corrective comments, but the "atta boy" comments tend to go a long way for positive morale.
An Impromptu Outing
When I was in high school, I worked at a fast food place. One day, those of us working on the day shift decided to go to a movie together. It was a spur of the moment decision. When we all met up at the theater, though, the boss was already there. We were all a little uncomfortable, because we hadn't actually invited him. He had heard the discussion, though, and when everyone arrived, he purchased tickets for the entire group. It was such a memorable gesture, that I still recall the gesture over 20 years later. I still think of that first boss as being one of the leaders that I most respect in my career.
Last year, I had a meeting at our team building office in San Antonio. Since it was summer, I had my son tag along, and we decided to go visit the Alamo, etc. When we arrived in San Antonio, it was almost lunch time, so as I did the suggestion above — I ordered a couple of pizzas for the group. Then, we spent the rest of the lunch hour at the go-cart track across the street. It was a blast. Most of the folks in this store are salespeople and the rest are in operations, so it was a highly competitive outing. The whole group went back to work with a lot of enthusiasm.
Do Something for Charity
Our Charity Events are very popular at conventions and annual meetings. One reason for this is that while building teamwork and camaraderie, the group is also doing something nice for others. For years, companies have been working with organizations like Habitat for Humanity where the whole company takes a day off to build a home for someone who is homeless. However, your commitment doesn't have to be that dear.
For instance, we conducted a Build-A-Bike ® program for a company in Atlanta a few years back. The group decided to donate the bicycles from the event to an elementary school close to the venue. Build-A-Bike ® has a single part where the teams used markers and construction paper to make a banner. After the program, the participants decided to donate these leftover art items to the school as well. When the principal showed up to receive the bikes, she gave a heart-felt thank you for the craft items. The group was a little surprised, because, compared to the bikes, the arts and crafts were fairly insignificant. The principal told them that she had recently had to discontinue her art program, because the school just didn't have the funds to support it.
On Monday morning, the boss' office was stuffed with arts and craft supplies that individuals in the office purchased on their own. They made a special trip to the school after work to donate the items.
Remember that the Best Team Building Ideas Come from the Heart
The key to these altruistic activities is that they can't be forced. The more spontaneous they are, the more welcomed they are received. I'd suggest that, at one of your regular meetings, identify to the group a specific need of a charity, and then ask the group if they can think of any way that we can help the folks in need.
What all of these ideas have in common is that they aren't being used with an ulterior motive. The leader isn't trying to get something in return. Whether you are spontaneously celebrating a birthday, sharing a compliment with the team, doing something for charity, or having an impromptu outing with your employees, you want to do it for the benefit of your associates. If you have that attitude, you'll come up with a lot more ideas than these!
By Michelle Riklan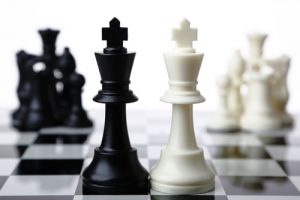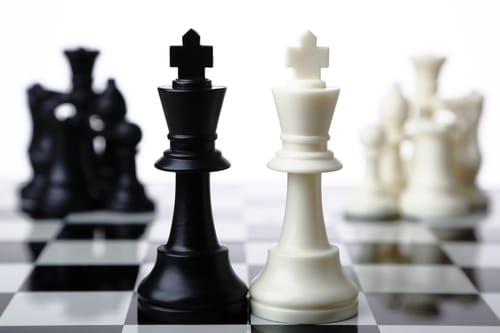 Mergers and acquisitions can be exciting opportunities for companies to come together under a united sense of purpose and vision. Team building is also important after a merger or acquisition. Mergers can breed jealously and distrust. In fact, employees with an "us-versus-them" mentality will produce harmful effects and poor performance. What is the key to making sure your merger or acquisition is the former? Team building events. Team building activities create a formal opportunity for teams to come across "party lines" and work together. In addition, these newly created teams can help foster the right environment for effectively executing a merger. Finally, we can effectively abolish the phrase "the way we used to do things" in the process.
Three Reasons that Team Building is Important After a Merger or Acquisition.
Read on to discover why team building events are so crucial during M&A. Unite your employees with these tips for creating a team building event for merging corporate cultures.
Reason 1: Mergers and acquisitions make employees feel like they have a lack of control.
For the vast majority of team members, they probably had no say about if this merger or acquisition would take place. In addition, we likely didn't consult them about how it would be carried out. Often, this can lead to employees feel like they're not cared about or that they're not able to express their viewpoints or concerns. They feel like they are just pawns that are subject to the higher-ups' decisions.
Creating a team building event where employees work together in teams to create a final product helps them feel like they are supported and in control of their own destiny. Leaders should ensure that employees have the opportunity to express their ideas and feelings. Then, allow them to put these ideas into practice if they make sense for the company.
Reason 2: Employees are often resistant to the unknown.
Change is hard, especially for employees that have been around for a while. While change is inevitable in today's culture, building, maintaining, and nurturing trust with your employees makes all the difference in the midst of mergers and acquisitions.
Trust is built through team building events where everyone – from senior leadership to interns – are involved and engaged. This helps your team see that you are committed to their success. Additionally, when you are present for support but not micromanaging, you have adopted an empowering management style. Your employees see that the trust you've built is mutual and that you have faith in them to carry out the right actions.
Reason 3: It's hard to break down pre-existing groups.
Every workplace has groups or cliques. When a merger or acquisition happens, these groups can become even more defined or exclusive. This creates the us-versus-them mentality between the two legacy companies.
It's impossible to just break down groups and not expect them to re-form. So instead, encourage team building where people are put into groups that bridge the divide between the two companies. This kind of event encourages the formation of groups around department, personality, or even interests outside of work. When former lines are blurred, cooperation is fostered.
A Fun Team Building Event Can Help after a Merger.
There are several reasons why team building events are necessary after a merger or acquisition. But once your company decides to follow through, what are the best practices for executing a team building event?
Make it fun. Team building has received a bad reputation for being boring, but it doesn't have to be. First, your team building event should be centered around exciting and educational. In addition, competitive elements will bring people together.
Make it organized. Team building events that are disorganized contribute to the idea that they are a waste of time. Form a committee (of members of both companies!), or hire an outside firm to put on your event to ensure everything goes according to plan.
Make it benefit others. Team building events with a charity component put everyone in the giving spirit and encourage teamwork centered around a common goal.
By following these tips to execute a team building event after your merger or acquisition, you can bring people together. Your team will have a new sense of focus and pride in their new company.
| | |
| --- | --- |
| | Michelle Riklan is president of Riklan Resources and an instructor for The Leader's Institute® in the Northeast region. She is based in Trenton, NJ but she also teaches in New York, Boston, Philadelphia and other Northeast cities. |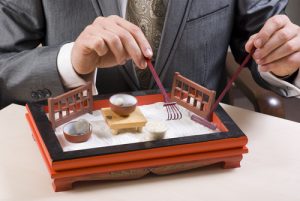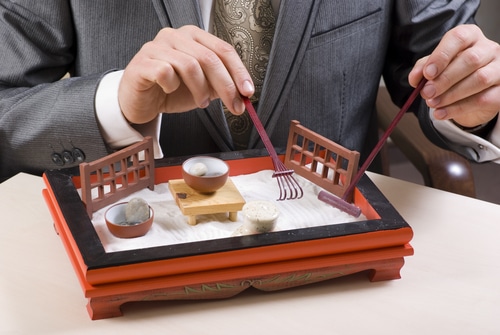 Look for ideas on what to do when your team doesn't play nicely in the sandbox? Any time people get together, whether at work or play, there is the potential for conflict. This "rule" is not exclusive to family outings. For teams, conflict can be a double-edged sword. In many ways it depends on the team members' interpersonal preferences and personality types as to how they respond to conflict. When a team or its members are not playing nice in the sandbox, that kind of behavior and activities that can damage a team's morale and long-term success. Below are a few things to understand about why your team doesn't play nicely in the sandbox.
So Your Team Doesn't Play Nicely in the Sandbox…
Understanding Healthy Conflict
Healthy conflict does exist. There are some people that are going to shy away from any type of conflict or perceived adversity, so teams need to recognize who those people are and keep them engaged. Healthy conflict is when thoughts are being hashed out. When people are passionate about strategies and ideas, there is a good chance that people will get heated. The reason is because it means something to those individuals. So long as the conflict stays professional and the people involved are able to see past near-term disagreements, healthy conflict on a team is something that can lead to successful projects and initiatives.
Address Unhealthy Conflict Early
Unhealthy conflict, or when people are not playing nice in the sandbox, has the opposite effect on teams. It shuts some people down, can bring ideas and progress to a halt, and can do serious short- and long-term damage to everything good the team has going for it. One of the worst things that can happen is for people to put unnecessary negative energy into their feelings about someone else.
One of the keys is to figure out early why the conflict exists. Teams are generally made up of approximately 5 people, give or take. Has the team broken off into 2 or more factions? Who is actually not getting along, the entire team or just a couple people? This has to be found out. Sit people down individually and ask questions. If there is one person not playing nicely in the sandbox and everyone feels it, it's not healthy to let that fester. Everyone may recognize it except the offending party. Worst yet, the offending party may know what he or she is doing and not realize how it is affecting others.
Start Digging
One of the first things to recognize when peeling back the layers is that, most of the time, people in situations like this think they are right. Very rarely can one find circumstances where all the blame goes to one side or the solution is cut and dry. As a leader, you have to gather as much information as you can from team members.
Acquiring relevant information as to how people have been affected and feel about the state of the team helps identify a strategy on moving forward.
Communication is key to any relationship, and relationships at work are no exception. Different personality traits can rub people the wrong way. Certain types of conduct sometimes can grate on people's nerves. As simple as some of this sounds, miscommunication and differing communication preferences can be the source of much workplace conflict.
Utilize Available Resources
Eventually the situation is going to have to be addressed. There are varying degrees of comfort levels for these types of meetings. For managers and supervisors that have not dealt with many interpersonal conflicts, it can be stressful. Don't be afraid to reach out to someone who can give advice or has been there before. This may be another manager, mentor, HR professional or organizational behavior consultant.
Depending on how deep-seeded the involved parties' conflict really is, consider mediation services. Not only does mediation allow each party to express his or her feelings, but they will come to an agreement about how to move forward working with each other. Many organizations employ or have contracts with trained mediators and facilitators. Some employee assistance programs (EAP) will offer this service as part of an EAP contract.
Another alternative that can engage the whole team is to have a workshop where everyone learns about different personality types. Leaders Institute® has a great program for creating a team culture and exercises to help blend personal development with building trust and understanding among team members.
Focus on Values
Finally, but far from least important, redirect the team's focus back to its core values. How are the actions or behavior that is disrupting the team helping the team uphold its values? If those values are not being adhered to, how is the team working towards its mission? It's not just a boss's responsibility to move a team to be more productive. As an effective team, and as leaders, it's everyone's responsibility to make sure the sandbox is running smoothly, productively and respectfully.
| | |
| --- | --- |
| | Michelle Riklan is president of Riklan Resources and an instructor for The Leader's Institute® in the Northeast region. She is based in Trenton, NJ but she also teaches in New York, Boston, Philadelphia and other Northeast cities. |