Like this Post? Share it with Your Friends:
(Download the Charade Murder Mystery Brochure)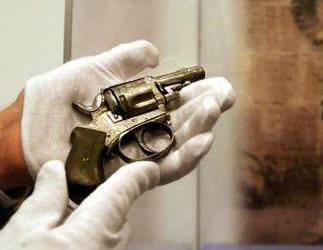 Ready for a little adventure?
The Charade — Murder Mystery
team building event starts off just like any other group activity — with some fun exercises designed to improve communication. However, before too long, something goes terribly wrong! One of your executive team falls to the floor — a victim of murder! Everyone in the room is a suspect, and your group is divided into CSI groups to try to uncover the mystery. Each team has to search for clues, interrogate witnesses, check alibis to discover the culprit.
The biggest challenge, however, is discovering which clues point to the murderer and which clues were placed on the scene to throw you off the scent.
Murder Mystery Team Building is Part Show and Part Seminar
The recommended time for this agenda is 2.5 hours, but can be tailored to fit your time frame.
The Scene: The program begins as the lead facilitator begins a classroom session focused on communication and people skills.
The Murder: Unfortunately, in every great tragedy, someone has to die. One of your executives is bumped off by someone in the room.
The Crime Scene: Everyone in the room is a suspect, so your group is escorted out. Detectives do a preliminary investigation of the scene and question witnesses. When you return, likely suspects are presented. The game is a foot.
The Investigation: Your team is divided into groups to solve the mystery. They can search for clues, interrogate suspects and witnesses, check alibis, and consult our crime scene experts.
The Conclusion: Participants realize that to come to a conclusion, a synergy is needed.
Every event is a custom adventure designed specifically for your group. To finish your quest, participants will have to work cohesively in a fun and high energy way.

* All activities in this event are low impact, so it is suitable for all physical abilities.
Tuition for this program is based on the group size and number of facilitators needed. An additional charge may apply for travel outside the Continental United States.


Shorter versions can be tailored for annual meetings and conventions. Full day versions with a combination of The Camaraderie Quest and Creating a Team Culture are also available for a small additional fee.
For More Information or to Request a Quote…
Helpful Links: All Team Building Activities or Other Team Training Seminars
Like this Post? Share it with Your Friends: