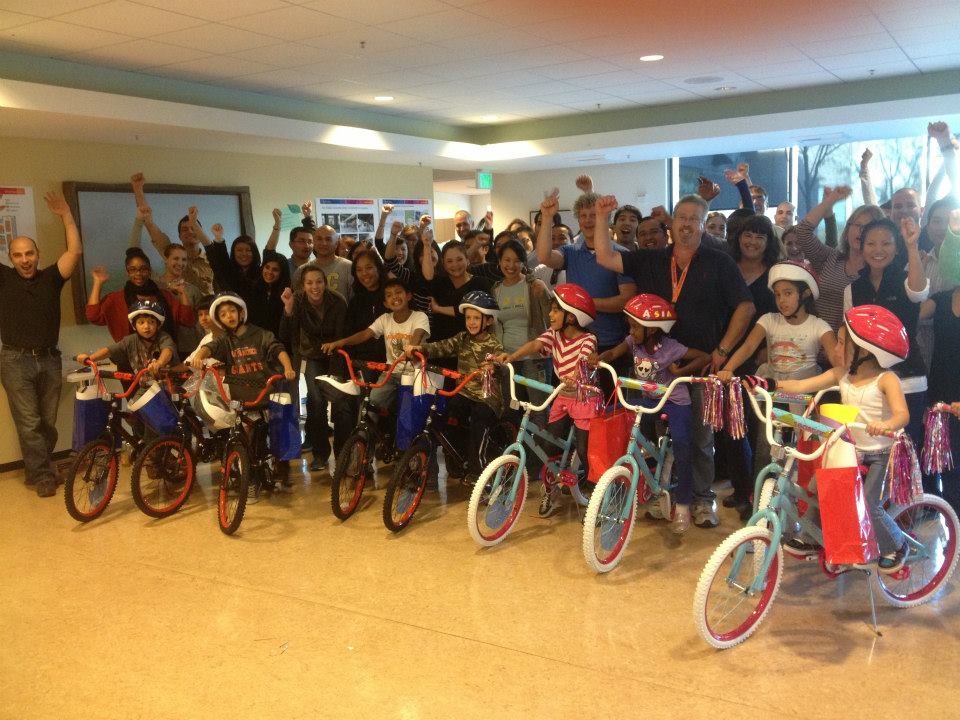 We Started It All
Corporate Charity events from the company that invented philanthropic team building activities. Over a decade ago, The Leaders Institute ® invented the philanthropic and charity team building event genre. We've been at the forefront of the genre ever since. Our Build-A-Bike ® charity team building event is still the most popular philanthropic activity in the world. Over the last decade, we've donated over $3,250,000 in bikes to kids who are members of The Boys & Girls Club or YMCA in cities all over the world.
We truly believe in the power of charity team building events!
Our Charity Programs Make a Difference!
In addition, our programs have provided an additional million dollars in charity donations to families and children in need after devastating weather events via various food banks and churches, donations to soldiers overseas through Operation Shoebox, and many other charities worldwide! Below is a list of some of the most popular philanthropic programs that we offer. Click the red-links below to access additional information and call us or complete the form at the bottom of the page to inquire about scheduling a program for your group!
Learn more about us and what we offer to corporate teams and charities alike!