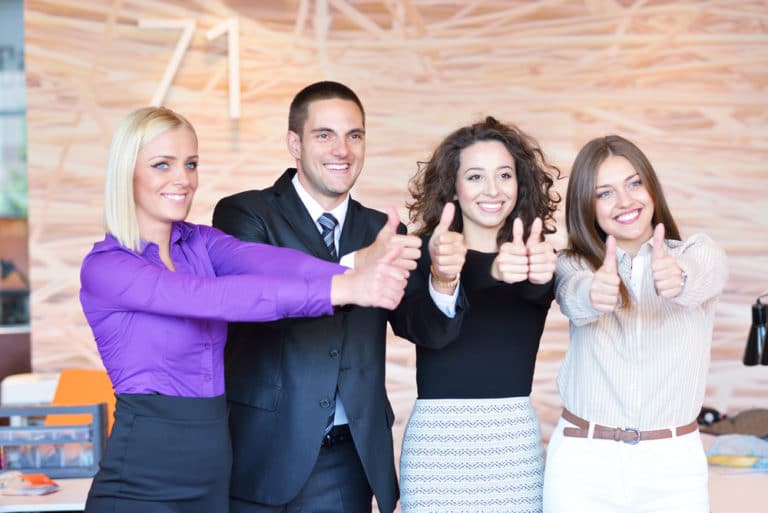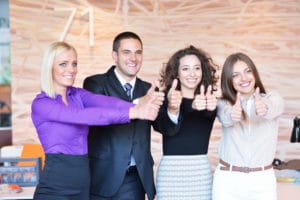 Think about how you feel when you watch a game show on TV. A good game show will be both entertaining and educational. That is why game show team building events are so popular! These programs combine competition, education, and entertainment. We can customize the question content for your group in many of these programs. Our expert  Game Show Team Building creators designed many of these programs to reinforce content from your meeting. And, of course, some of these programs are more designed to entertain your group. (Or, more accurately, your group will do the entertaining!) In addition, we also offer "team building kits" for some of these programs that you can facilitate yourself. So, explore some of the programs below for more details.
This Event is Both Entertaining and Educational.
Many of these activities can be self-facilitated. However, for the best programs, we suggest a professional emcee. Our certified instructors will be able to insert fun activities for the entire group in the "commercial breaks" between rounds. In the self-facilitated versions, we send you a pre-loaded laptop with a digital version of the games, a printed version of the questions and answers for your emcee, and one "lock-out buzzer" for each group. All you need to do is connect the "Game Show Team Building in a Box" laptop to a projector and press play.
Learn more about our fun team building events!
Helpful Links: All Team Building Activities | Just for Fun | Charity Team Building Activities | Training Seminars and Breakout Sessions | Outdoor Activities | Team Retreats | Scavenger Hunts | Escape Rooms | Game Shows | Keynote Speakers