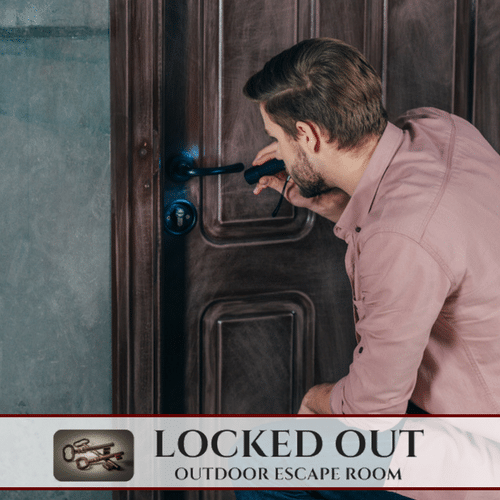 Escape rooms are becoming very popular, but what if you want to do an outside team building activity? Locked Out Outdoor Escape Room is a "reverse escape room". Your team must match wits with each other to figure out how to get back into the meeting room. This is a fun competition that will have your group working together to solve a common challenge.
Team Building Event Description

Reverse Escape Room
Locked Out, is a "reverse escape room" where participants are trying to get into the room. This is a fun, new way to experience an escape room-like activity. Instead of your team having to compete to get OUT of a locked room… Your team is actually trying to get BACK IN.
Outdoor Escape Room without Outdoor Challenges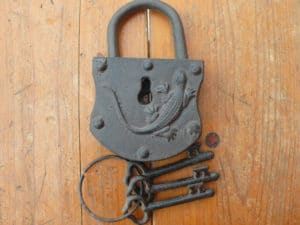 A common request from convention or annual meeting participants is that they often want to do something outside. However, outside team building activities have a lot of built-in obstacles. If the event is even just somewhat physical and the temperature outside is either just a few degrees above or a few degrees below room temperature, you will likely get complaints. You also need a alternative in case it rains. We designed this outdoor escape room as a great way to overcome these problems. First, the event is a mentally challenging, not physically challenging, so even team members with physical limitations can participate. Second, if there is a change in the weather, teams can actually participate in this activity in an indoor foyer or even a hotel lobby. The program is easy to setup, and easy to deliver.
For More Information or to Request a Quote…
Helpful Links: All Team Building Activities, Other Escape Room Events, or Other Outdoor Events.
Team Building Event Features
Group SIze

8-100

People

Space Requirements

N/A

ft2/person

Time Needed

1-2

Hours