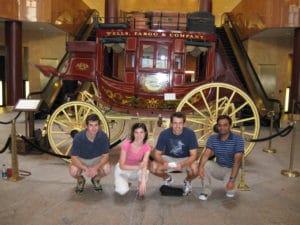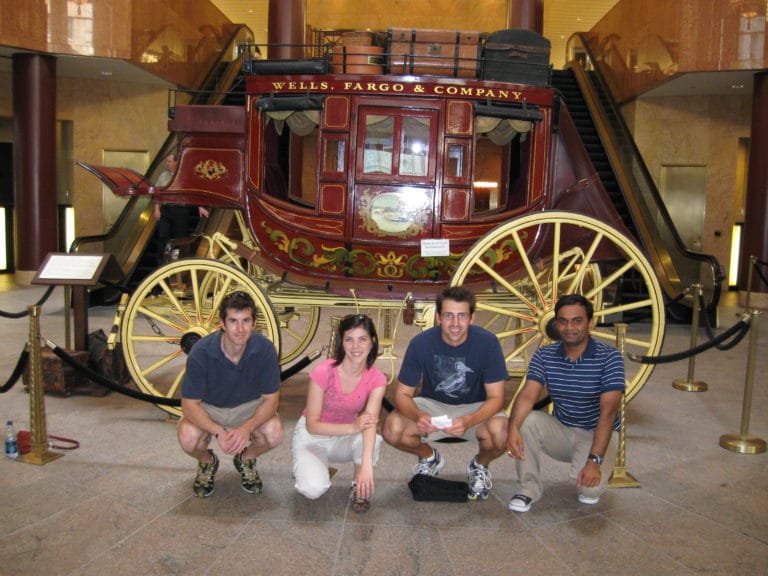 One of the first team building activities ever invented was the ole' team scavenger hunt. However, technology in the world today and a little creativity have made these team treasure hunts very trendy again. Over a decade ago, we began offering custom team treasure hunts that were made specifically for each new group. Back then, we gave each competing team a "kit" that contained a digital camera and an envelope with a list of challenges to accomplish on each quest. A few years later, Smartphones replaced the envelope of challenges. However, the big breakthrough in this genre came from the iPhone.
Today, there's an App for That. In the modern team treasure hunt, each team gets a iPad. Since all of the hunts are digital, now, the options are endless. We've conducted these modern day treasure hunts in downtown areas, historical districts, city parks, museums, and even theme parks.
Great Advantages of Team Treasure Hunts (and a Big Warning).
We create a custom activity for each group. Each hunt is designed by your instructor on-site at your location.
Teams score points along the way, and a winner is crowned at the end.
Your team will immortalize the event as they take pictures and video of their group accomplishing each task.
You can add a charity component easily to these activities.
*** WARNING *** If the location is boring or has a lot of walking, the event may suffer. So if you start the quest in a State Park (forest) or an office complex next to an Interstate, it will likely be difficult to create a great hunt for your team. However, a historical district or downtown area often works beautifully.

Just Some of the Team Scavenger Hunts that We Offer.

For More Information or to Request a Quote…

Helpful Links: All Team Building Activities | Just for Fun | Charity Team Building Activities | Training Seminars and Breakout Sessions | Outdoor Activities | Team Retreats | Scavenger Hunts | Escape Rooms | Game Shows | Keynote Speakers