Archive for the 'Uncategorized' Category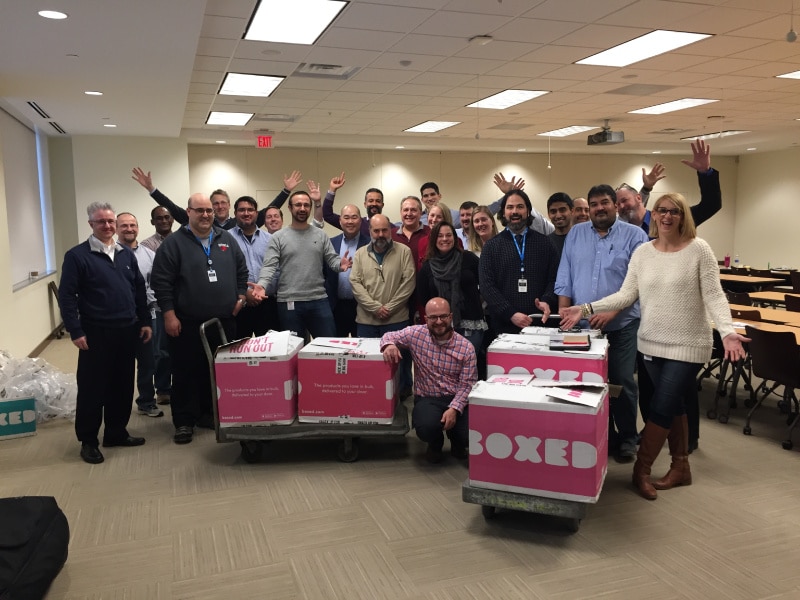 We are excited to announce that we have just opened up a new world-headquarters in Mansfield, Texas. As a result, we are hiring a new Logistics Director. We will likely groom this person to become Chief Operating Officer of the company. This director will work closely with our CEO and will have autonomous control of our warehouse and office personnel. Candidates with a college degree have an advantage. However, we don't require a degree. The position does require a thorough and detail oriented personality. Also the candidate must be comfortable with computer data input. He or she will be responsible for online ordering, warehouse inventory spreadsheets, profit and loss statements, etc.
This is a Starting Position, but will likely turn into a career quickly!
We Are Hiring a New Logistics Director – Results Expected
100% Accuracy of Deliveries to The Leader's Institute ® events and classes.
Manage the cost side (increase profit by creating cost efficiencies) of materials for events and classes.
Increase sales and fulfill orders from 3rd party customers.
Be groomed for the Chief Operating Officer position for the company.
Company Background


The Leader's Institute ® is an international training company, and we offer leadership training programs, presentation skills classes, and corporate team building activities to companies. We have been in business since 2002, and we are experiencing a huge growth spurt. Although we have over 5000 clients, we mainly conduct programs for Fortune 500 companies.  We ship training program materials out to instructors around the world from our office in Mansfield, TX. The company structure, at the moment, is very flat. Every employee has personal access to both the CEO and the individual customers. However, we are in the process of grooming employees for executive positions to help us as the company grows.
One of the things that our team likes so much about our corporate culture is that it is VERY low stress, and we have a tremendous amount of fun working. A successful customer experience for us is when one of our instructors goes out to a client location and is able to get the entire group laughing and having fun while they are learning. And we get positive feedback about customer experiences almost daily. So, the environment is extremely high energy and upbeat. We have a great time.
Day-to-Day Functions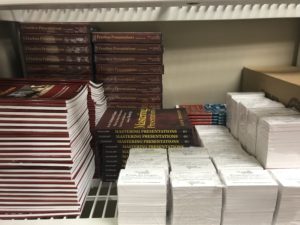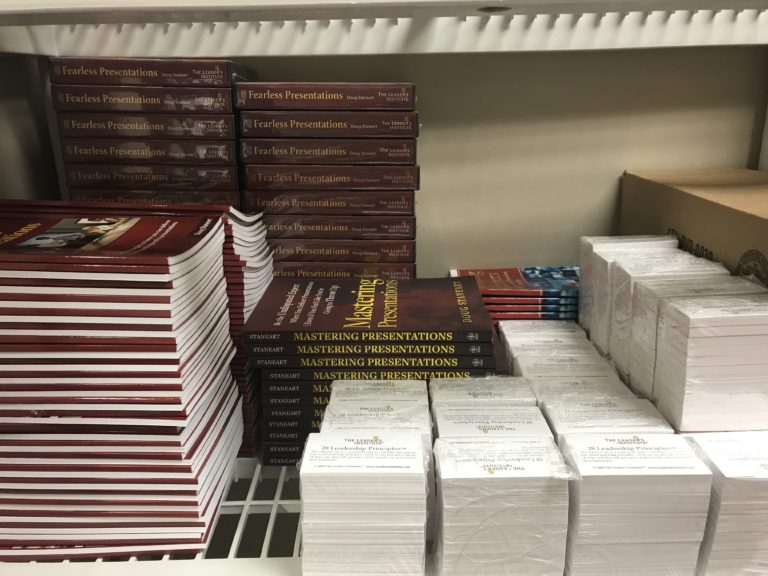 Some of the materials, books, and corollary items for our events and classes are created by our team internally while other items are purchased from vendors and/or manufactured in foreign countries. The main duty of this position is to ensure that the warehouse has the optimal stock of all of these items for upcoming events and classes. The second main duty is to ensure that accurate material orders are shipped to our instructors. The director will have the authority to hire and fire personnel as needed. In addition, the director will make purchasing decisions to increase cost efficiencies of the warehouse. This position is very flexible as the number of shipments per day is fairly low. As a result, the director will have the ability to increase income via bonuses and overrides (commissions) from selling materials that we have in stock to third party companies (competitors).
Proposed Salary
We have two options for salary for this position. Since the warehouse logistics part of this position is a little more than part-time at the moment, a candidate who wants to work on a flexible schedule and part-time can make up to $30/hour based on experience. For a candidate who is looking for more of a full-time position, the starting salary is $30,000-$40,000/year plus bonus, plus commission/royalty. For the right candidate, though, we expect the person's salary to increase to over $100,000 per year within five years.
To Apply
This position is open ONLY to local people near our office in Mansfield (Ft Worth), Texas.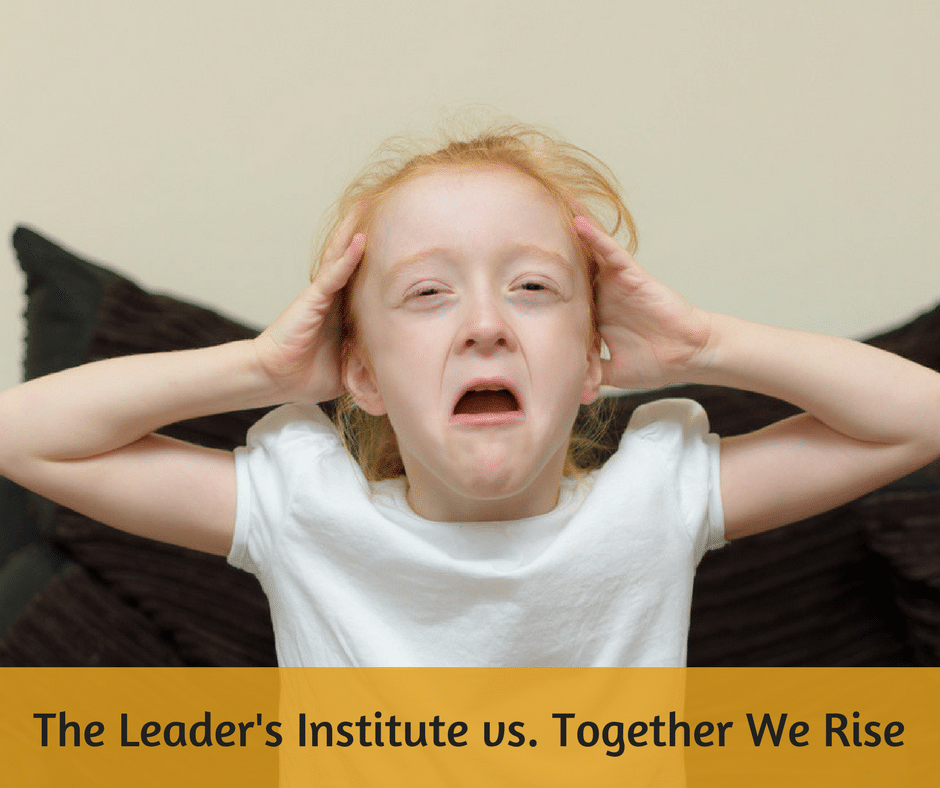 It is with a heavy heart that I have to report that my company, The Leader's Institute, LLC, had to file a federal trademark lawsuit against the California non-profit Together We Rise Build-A-Bike, last week. As many of you know, we own the federally registered trademark for the Build-A-Bike ® team building activity. We have owned that trademark for over a decade (U.S. Trademark Registration No. 4,542,884 and U.S. Supplemental Trademark Registration No. 3,535,706). We were also the company that brought charity team building activities to the forefront starting in 2005. In fact, the Build-A-Bike ® event was the linchpin that started the whole industry.
Together We Rise Build-A-Bike Lawsuit
According to their website, Together We Rise is a California-based non-profit organization founded by Daniel Mendoza, to help children in foster care. We really appreciate Mr. Mendoza's work. In deed, it appears as though Together We Rise has done some fantastic work helping children in over 40 states. The challenge, though, is that the organization began offering an activity in 2011 called the Together We Rise Build-A-Bike Tour. We believe this is an infringement of the Build-A-Bike ® trademark. We became aware of the potential infringement in 2016, as although Together We Rise began using the mark years ago, they didn't begin using the mark on their website until 2014. In addition, the organization began using the phrase "team building" and "team building activities" in conjunction with "Build-A-Bike" in 2015.
Also according to documents published on their website, in 2015, the year that the organization began to use the Build-A-Bike mark in conjunction with corporate team building activities, their annual revenue increased from $292,762 in 2014 to over $5,098,435 in 2015 – a 1700% increase!
We know from experience with licensees who begin using the Build-A-Bike ® trademark in their advertising that the Build-A_Bike ® activity is something that big companies look for by name on internet searches, and our licensees see a similar increase in revenue when they start using the mark in their advertising. So, although we are happy that a lot of new foster kids are being helped, it's not fair to our licensees that a competitor is able to use our goodwill to generate fantastic revenue at our expense.
Attempt to Settle Cordially
In this instance, we sent a cordial email to the founder of Together We Rise back in January of 2016 letting him know about our ownership of the trademark and asking him to stop using the mark. We got no response.
In May of 2016, we sent a formal Cease and Desist letter to Mr. Mendoza. A month later, we got a response from an attorney, Shane Rumbaugh of Cooley LLP, representing Together We Rise. The letter basically said that, although Together We Rise respects trademark law, they didn't believe that The Leader's Institute ® owned an incontestable right to the mark. The organization refused to abide by the Cease and Desist letter. In fact, they not only continued to use the mark but actually began using a similar mark, Build-A-Board, in the meantime.
We continued requesting via email and letter that Together we Rise comply. In fact, last month, I reached out via phone to Daniel Mendoza personally, CEO to CEO, asking him for help. I mentioned to him that since it had been over a year since we first asked them to comply, that his organization was obviously willfully violating federal laws. Daniel responded telling me that he was in his 20's, and that he didn't really have the power to make unilateral changes to the organization's policies. He told me that they had specific procedures that had to followed, and that he would talk to the appropriate people and get back to me. A week later, we got a similar response from Mr. Rumbaugh telling us that they would not comply with the request.
Conclusion is an Impasse
After doing a little research on Together We Rise's website, I easily discovered that Daniel is not only the founder of the organization, but also the CEO, one of only two paid employees of the organization, and one of only two named board members of the organization, so his claim of little power in the organization seems strange, now.
So, we had no choice but to file federal trademark lawsuit against Daniel Mendoza and Together We Rise Corporation. (The Leader's Institute, Inc. v. Together We Rise – U.S. District Court, Northern District of Texas, Case No. 3:17-cv-02604-N).
You can view our press release with details of the lawsuit at https://www.prweb.com/releases/2017/10/prweb14783766.htm
The Leader's Institute ® for Healthcare Specializes in Soft Skill Training. Healthcare is a unique, stress-filled, and highly regulated industry, and your employees must work as a cohesive team to accomplish challenging tasks that are taken for granted in less regulated industries.
Presentations Skills Instructor/Account Manager Position – Arlington, TX

We have an immediate opening for a presentation skills instructor and account manager for our

Fearless Presentations®

seminar company based in Arlington, TX. This position requires a lot of enthusiasm about helping business people increase their success and the ability to coach and lead others. Since this is a business to business consulting position, the hours are normal daily business hours, and there is a lot of flexibility with time and work schedule.

Base salary plus a commission for every sale, so you have the security of a salary but the unlimited income potential that comes from commission.
Many of our instruction team make over $100,000 per yer.
First year instructors typically make about $50,000. Since we get a lot of repeat business, as accounts are developed, income increases each year.
Plus, this job is FUN! Participants who attend a Fearless Presentations® class are often business people who have nervousness speaking in front of groups, and that limitation hold them back from additional job opportunities or promotions. After eliminating that fear, doors open up to these participants that they never dreamed of. We often get emails out of the blue from graduates of the program telling us how, since they finished the class, they have gotten promoted multiple times or started their own company, and they thank us for opening that door for them. It is a very rewarding position.
Office Location: 1216 Florida Dr., Suite 140, Arlington, TX 76015
Office Hours: 8:00 AM – 5:00 PM
Please don't send resumes to us via email until after you have completed the form below.
To Let Us Know You are Interested in the Position, Complete the Form Below!
The Adecco Group met in South Beach Miami, Florida for a Team Building Event to build energy and enthusiasm and bicycles for kids. The meeting was to build company momentum for sales in a tough economy. At the Build-a-Bike Team Building Event ® held after a general session they had an opportunity to demonstrate their energy. As the following video demonstrates there was plenty to go around.
The Adecco Group, based in Zurich, Switzerland, is the world's leading provider of HR solutions. With over 32,000 FTE employees and more than 5,500 offices, in over 60 countries and territories around the world, Adecco Group offers a wide variety of services, connecting more than 700,000 associates with over 100,000 clients every day. The services offered fall into the broad categories of temporary staffing, permanent placement, outsourcing, consulting and outplacement. The Adecco Group is a Fortune Global 500 company.
Just wanted to let you know about one of my absolute favorite websites called www.selfgrowth.com. It has one of the most comprehensive libraries of motivational and self-help articles, videos, websites, and more, and it is a great place to spend a few minutes early in the morning before the work day. If you are a fan of the site, let me know by hitting the LIKE button above.
I know this is going to offend some of you in our group, but here is a forward of an email that my friend, Tom Antion, sent me this morning.  I totally agree with his conclusion…
. . . you be the judge.
Dear Doug,
I am formally and publicly withdrawing all endorsement of James
Malinchak and James Malinchak International.
I actually did this nearly two years ago when I sent James a
letter outlining the fact that I was appalled at his business
practices that are in NO WAY in alignment with mine.
To those of you diehard fans I feel sorry for you. Some things
you learn starting today and in the coming weeks I feel will be
very disappointing to you.
To those of you who have put your stellar reputations on the line
promoting James Malinchak . . . don't feel bad. I did too for
many years and now I totally regret it. I'm suspecting you will
feel the same way if you don't already.
To get you started on your path to discovery I suggest
you start following an extremely tough consumer advocate called
"The Salty Droid". WARNING: This guy pulls no punches and the
language can be "R" rated.
Some examples of his writing are below:
"My research into scamming scammer scam face James Malinchak has
lasted more than a year."
"James Malinchak is a scammer. A dark :: horrible :: lying ::
scheming :: life destroying :: money stealing :: back stabbing ::
a**hole scammer."
"Pretending to be charitable can be profitable :: as long as your
a sociopath* willing do whatever it takes on the backend."
*For your convenience I am including links to some plain
language profiles of a "sociopath" which the Salty Droid refers
to.
https://www.mcafee.cc/Bin/sb.html
https://www.youmeworks.com/sociopaths.html
"James Malinchak is taking vulnerable folks of massive five
figure sums. We're talking fat stacks :: like in the $50,000 a
pop type range. In return for these wads :: customers …can
expect … well … nothing it seems like. The Droid has taken
multiple crazy reports from sympathetic five figure victims ::
nothing but shadows and dodges in return for their money.
No value :: no service :: no refunds :: no nothing."
The comment below refers to the many references to James
Malinchak that are tied to the terms "scam" and "ripoff"
"There are also hundreds of websites devoted exclusively to the
exciting subject of how totally not a scammer James Malinchak
isn't"
". . . this kind of spam based reputation management is unethical
and/or illegal. Like :: just as a for instance :: the FTC . . . "
"James Malinchak wants to :: and will :: take your f***ing money.
But he hasn't thought it out much past that."
You can read and follow the entire thread at:
https://saltydroid.info/secret-millionaire-secrets-revealed/
I know some of you who James Malinchak has treated nicely will be
very upset with this email and with what the consumer advocate
above has to say. Please just reserve your ire and judgement
until you see all the evidence.
Much more to come.
Tom Antion
https://saltydroid.info/secret-millionaire-secrets-revealed/
Antion & Associates
Box 9558
Virginia Beach, VA
23450
US


Merry Christmas and Happy Holidays from all of your friends at The Leader's Institute®!
2010 was an exciting year filled with exciting new workshops and programs, thousands of children helped through our philanthropic team building events, and fantastic new and existing clients.  We have an awful lot to be thankful for, but here are some of the highlights from 2010!
Personal Notes from our Family
Sophie Olivia Gordon – In 2010, we had a number of wonderful additions to the Leader's Institute®.  By far the absolute cutest was Sophie Olivia Gordon who was born to our Dallas instructor Anne-Marie Gordon in mid-2010.  Anne-Marie was semi-retired for a lot of 2010 enjoying little Sophie, but is looking forward to jumping back in and teaching a few local classes in early 2011. (For those of you who are students from Anne-Marie's classes, make sure and friend her on Facebook so you can see more of the baby pictures!) Mom, Dad, and Sophie are still very tired but having an absolute blast.
Stuck in Europe — Remember that volcano eruption in Iceland that shut down air traffic in Europe earlier in the year? I sure do. While overseas teaching a Fearless Presentations class in Germany, I got stranded in Frankfurt for an extra week while the skies cleared. (I know, "Poor me," right?) I actually had a lot of fun exploring a number of cities in Germany and France, but it did get a little scary after a few days, though. I was scheduled to leave on Friday morning about 45 minutes after they closed down Frankfurt airport, so I was first in line for rescheduling and got a flight on Sunday. When the Sunday flight got canceled, they booked me on a Wednesday flight. When Wednesday got canceled, they booked me on the following Monday. I did finally get home, but I missed a few classes while stuck in Europe. I used to time to make a number of instructional videos about presentation skills and leadership development based on the trip. One of the videos is re-posted here.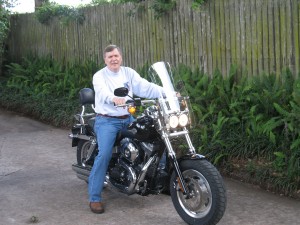 Rick Gets "Winged" — Our vice-president and senior instructor out of Orlando, Rick Highsmith, decided to pull an Evel Kineivel on his Harley about six months ago and ended up braking his collar-bone. He was in a tremendous amount of pain and had months of rehab, so he had to totally eliminate his travel and teaching for a few months. He returned to teaching full-time in late 2010 equiped with a lot of new "conversation starter" stories about his experience. In fact, I helped him out with his first couple of classes back (he was still on a lot of pain killers, lol), and every once in a while he'd forget and try to raise his arm up over his head. Glad to have you back, Rick!
Philanthropic Team Building Events
We conducted 133 Charity Team Building Events in 2010
The Build-A-Bike® Team Building Event was responsible for 1,931 kids receiving a brand-new bike this year.
Because of the Rescue Bear® Team Building Event, 14 Fire Stations around the country received 753 Stuffed Animals decked out in Fire Fighter Uniforms for kids who have been through a traumatic event like a car accident or fire.
Hundreds of Soldiers received care packages and cash donations through the Hero Quest program.
All total, the philanthropic team building events donated over $260,000 to charity!
To view just some of the success stories from these events, visit these blog categories: https://www.leadersinstituteteambuilding.com/category/build-a-bike, https://www.leadersinstituteteambuilding.com/category/rescue-bear
Classroom Programs and Seminars
We had almost 500 people attend the Fearless Presentations® this year which is still way less than the 1000 or so who attended in 2007 and again in 2008, but sharply higher than the 2009 total that occurred during the depths of the recession.  Fearless Presentations® has helped over 7500 people eliminate public speaking fear since 2003.  To see some of our Presentation class successes, visit https://www.leadersinstitute.com/category/public-speaking-classes/
The Leadership Boot Camp got off to a fantastic start this year and continues to grow and grow.  We had about 100 people attend the first couple Boot Camps, and we already have 10 more events scheduled in 2011 (with more to come)!
We had another 400+ people attend our leadership and public speaking workshops in 2010!
In 2010, we began to conduct more free webinars, and we also created a number of Home Study Courses to help people who can't attend a seminar in person receive the content from our programs.  We publish our free webinars through this newsletter, so if you'd like to know about upcoming webinars, make sure and subscribe at https://www.leadersinstitute.com/free_newsletter.html
Looking forward to a FANTASTIC 2011!