How Much Does a Corporate Team Building Event Cost?
How much does a corporate team building event cost? Is there any way to do a nice team building activity with a low budget? Well, the answer to the first question is… It depends. And the answer to the second question is… Absolutely!
The short answer is that most professional team building activities range from $35 per person to $75 per person. However, there are a few budget-minded activities that can cost less, and there are top-end activities that can cost more.
Most often, the bigger your group is, the lower the per person fee typically becomes.
You Can Make a Team Activity Fit Any Budget If You Keep the Following in Mind.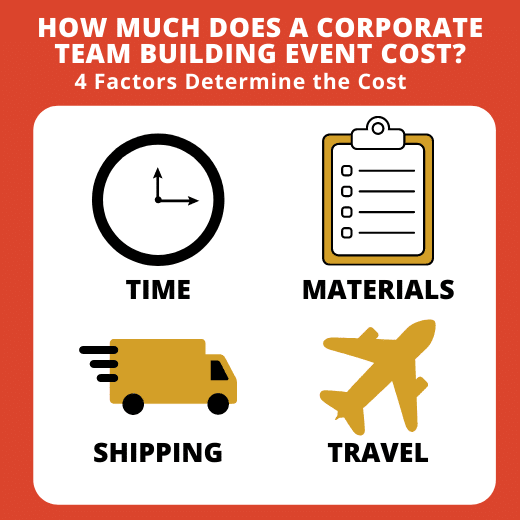 Fill Out the Form Below & Answer a Few Questions About Your Group to Get an Accurate Price Quote.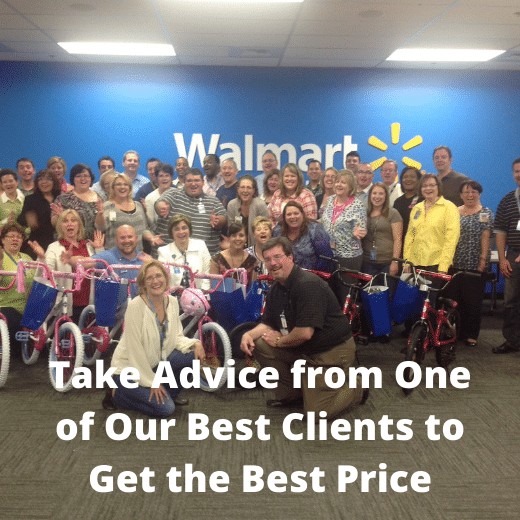 The cost of an activity depends upon four different things.
TIME: The Facilitator's Time includes consultation time, customization time plus time to set up, deliver, and take down the event. (The more complicated the event, the higher the fee.)
MATERIALS: Virtual team building events are the most economical because the materials needed are digital. Charity team building events offer fantastic emotional impact, but the donated materials also adds to the overall cost.
SHIPPING/LOGISTICS: In many cases, just slightly altering the materials can drop your price considerably. For instance, instead of building bicycles, many companies prefer to donate backpacks with school supplies which lowers the cost.
TRAVEL FEES: (If Needed.) Travel for the facilitator(s) is often added into a team building activity post-contract, so make sure to pay attention to the details. A price quote may include the words "plus travel."
Request a team building quote or a live demo!
General questions are sent to our corporate office and assigned to the appropriate department, so a slight delay in responding should be expected. Simply let us know what you need and we will send you a team building event quote today!
Speak with an instructor immediately:
Phone: 1-800-872-7830.
Local or International: 214-989-4131