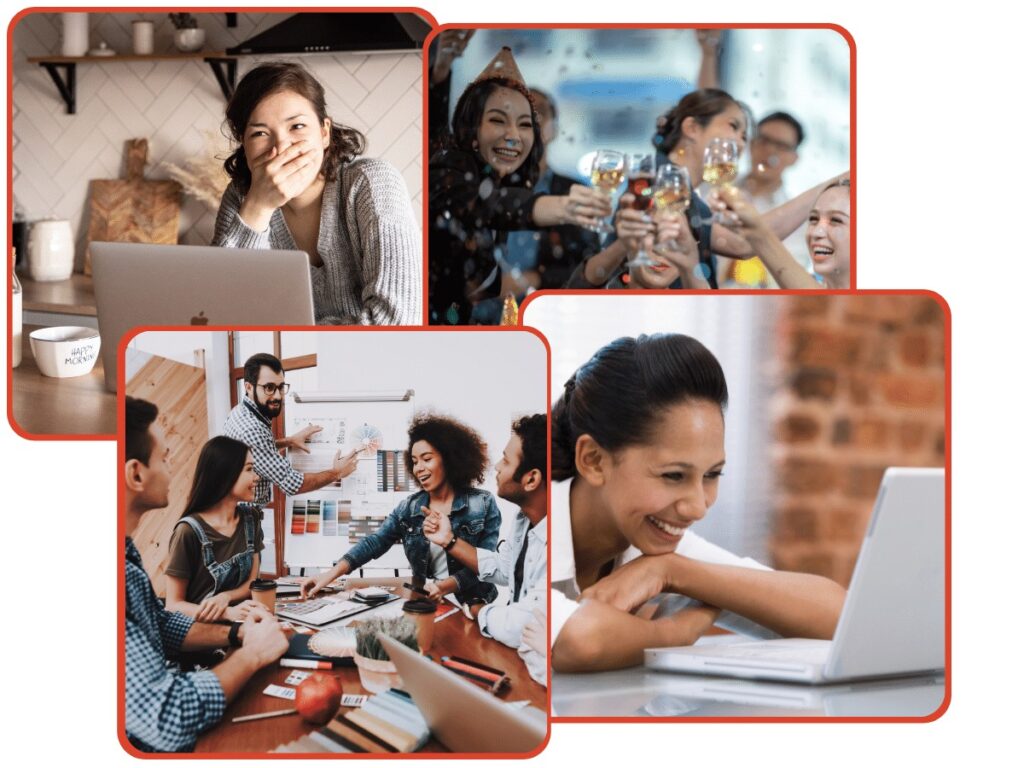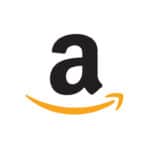 "
You were amazing … I'd do another event in a heartbeat. This is the second time I've done this (once @ Microsoft) and both were awesome!
"
Catharine Lowder, Exec. Support, Amazon
Fun Team Building Activities that Get Rave Reviews Like These…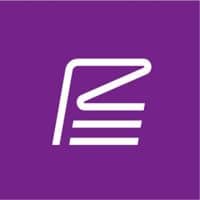 "
The event presented was well beyond our expectations and the team members are still buzzing about it today. I'd give it 10 stars!
"
Mickey Goldwasser, VP, Payrailz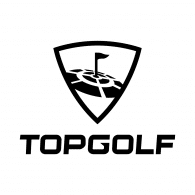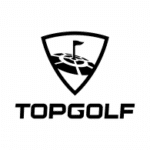 "
Thanks for hosting a fantastic event! The team had a great time and loved that they were giving back to charity!
"
Emily Lenderman, Food & Beverage, Top Golf
We Will Create a Custom "Team Building Experience" that Your Team Will Absolutely LOVE! ❤
We offer over a dozen experiential-learning based team-building events. However, every event is customized to the specific needs (wants) of each group. So, your team facilitator will create something uniquely different for your group. No cheesy pub-style office trivia or team Olympics. On the contrary, these team building exercises are a great way to improve communication skills, get focused on a common goal, and have the entire group experience a fun activity — TOGETHER.
The benefits of team building are enormous. You will be the hero of your office space when you introduce effective ways to build stronger bonds, better communication, and team spirit. Just a single great game helps in building relationships and strong relationships.
Below are a few of our most popular activities. You will find activities for both remote teams and in-person meetings. These corporate team building activities can be adapted for large groups and smaller teams as well. To see a list of all of our base team building programs, click here.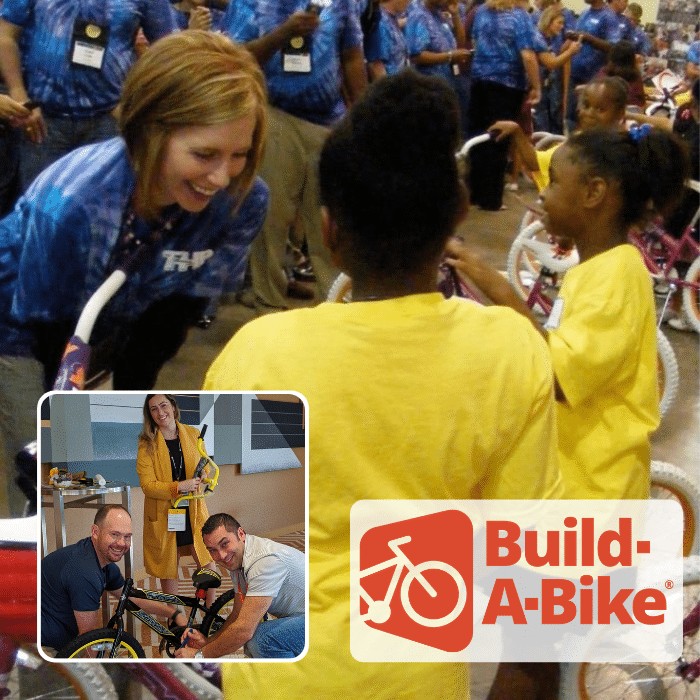 Build-A-Bike ® Charity Team Building Events
👍 Great for Big Groups (The Bigger the Better!)
📊 Improves Morale and Makes Meetings More Fun.
The Original Build-A-Bike ® Team Building Event is still the most popular Bicycle Team Activity in the world! This was the first charity team activity, and it started an entire industry. The big group is divided into small teams and a team leader is chosen. Each of the different teams tackles a series of team-building activities designed to show a better way build improve team performance. As they solve each puzzle, they earn a new piece of the bike.
This program is one of the best corporate events out there and generates more five-star reviews from participants than any other.
⏰ 2 Hours | 👥 25-1000+ People | Virtual Available
ℹ More Information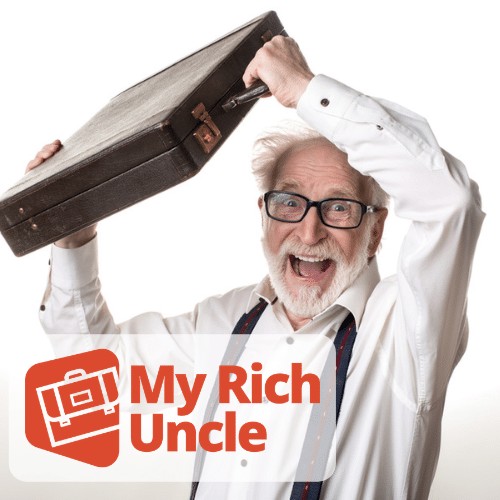 My Rich Uncle Virtual Escape Room
👍 Great for Teams that Love to Solve Problems
📊 Improves Remote Collaboration and Critical Thinking.
The bad news is that your eccentric and extremely wealthy great-great uncle has passed away. (However, he lived to be 108 years old, so there is that.) The good news, though, is that he liquidated his entire estate and left the proceed in a locked briefcase. His Last Will & Testament states that whoever can unlock the briefcase will inherit his entire estate.
In the My Rich Uncle Virtual Escape Room, you and your team are in a race to unlock the six-digit code and become wealthy beyond all your dreams. Your Uncle, Roland N. Cashe, left all of the clues in his personal documents. Can you find them within the time limit and before the other teams do?
⏰ 1.5 Hours | 👥 6-150+ People | ℹ More Information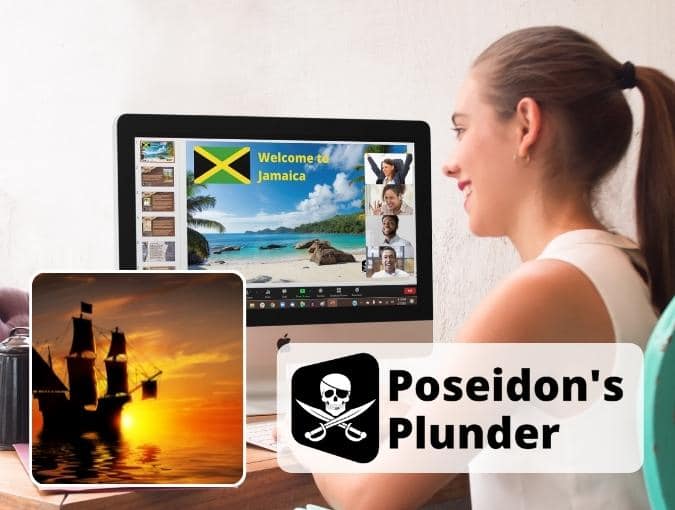 Poseidon's Plunder Virtual Team Treasure Hunt
👍 Great for Competitive Teams that Love History
📊 Improves Remote Delegation and Team Problem Solving.
Shiver me timbers! In the early 1700s, Privateers were hired to plunder merchant ships delivering goods to rival colonies in the new world. After peace treaties were signed, some of these marauders continued their raiding for their own personal benefit. One of these scoundrels was very successful. That is until a fleet of frigates sunk his ship. Legends say, though, the sinking of his ship was a false flag to cover up his escape.
In the Poseidon's Plunder virtual event, your team will attempt to retrace the trips of this pirate on this virtual scavenger hunt. The more that you discover along the way, the closer you get to reclaim the lost treasure! It's like a tropical vacation for your team!
⏰ 1.5 Hours | 👥 6-150+ People | ℹ More Information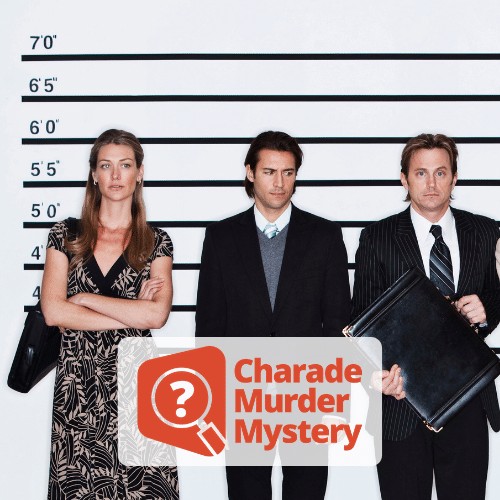 Charade Virtual Murder Mystery
👍 Great for Teams that Have Thought about Killing their Boss (Just Kidding.)
📊 Reinforces Attention to Detail and Increases Creative Thinking.
What starts out as the typical Zoom meeting takes an unexpected turn when one of your executives dies suddenly on screen. Everyone on the call is both a witness and a suspect. Your entire team is divided into CSI groups to solve the mystery that unfolded right before everyone's eyes. We provide all the clues, your team provides all the laughs.
In The Charade Murder Mystery, your team will need to analyze clues, uncover leads, and interrogate suspects to bring the culprit to justice.
⏰ 2 Hours | 👥 21-70 People | ℹ More Information
The Latest News from The Leaders Institute ®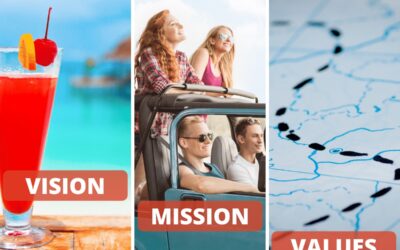 A company's mission vision and values statements are important to success. In fact, business consultants often start with the mission, vision, and values when working with new clients. They do this for a very simple reason. Creating (or updating) these statements can...
read more