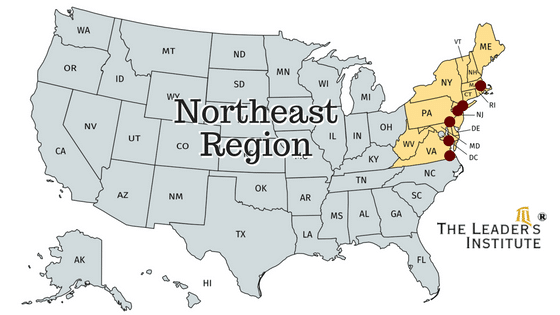 Northeast Region and New England Cities for Team Building Events
New England and the New York regions (Northeast Region) are extremely popular locations for team building events because of the large population centers and business districts. We conduct team building activities in every major city in the Northeast Region stretching from Cape Cod to Toronto to Philadelphia. We cover areas within 150 miles of every major city including Boston, New York and Philadelphia, but also in locations like Hartford, Providence and Wilmington. Below is a list of some of the major cities and some of our favorite locations.
New York and New Jersey
77 Water Street #800, New York, NY 80202 US
Phone: (646) 502-5326

New York is one of the most popular cities for team building activities because it is a center of industry and annual meetings and conventions. Whether you have a big meeting on Wall Street in Manhattan, a convention at one of the big hotels in Times Square, or you are planning a retreat on Long Island, we have a solution for you.

---

Riklan Resources, 1130 Campus Dr, Morganville, NJ 07751
Phone: 732-761-9940

Many of our largest clients are located in the Newark and Trenton areas of New Jersey including great cities like Secaucus and Hackensack as well as Jersey City and Atlantic City to the south. So whether you have a program in Princeton, a meeting in Perth Amboy, or you are looking for some education in Edison, our New Jersey based instructors have you covered.

---

1500 Market Street #1200
Philadelphia, PA 19102 US
Phone: (215) 240-1551

Our office in Philadelphia and Wilmington is where most of our instructors who teach in the Northwest are based. We cover a territory from Pittsburgh to a 100 mile radius around Philadelphia including the suburbs of Conshohocken and Chester as well as the Trenton suburbs as well.

Some of our Favorite Locations

Times Square
Central Park
Wall Street
Ground Zero
Grand Central Station
Rockefellar Center
Penn Station
American Museum of Natural History
Independence Hall
Logan Square
Journal Square (Jersey City)
Ellis Island

* If you are looking for public speaking classes or presentation training at any of our locations, visit the Fearless Presentations ® page for a list of all of our upcoming presentation classes.

A Few of Our Clients in New York and New Jersey
Boston and New England
470 Atlantic Ave #400, Boston, MA 02210 US
Phone: (617) 275-2677

Boston, being the biggest New England city, is, by far, the most popular city in the region for events and meetings, and we conduct team building programs anywhere within a 200 mile radius of Boston. From Quincy to Newton and from Revere to Burlington, we have instructors available to lead programs for your group.

Cape Cod
The Cape Cod area, including Martha's Vineyard and Nantucket, is a fantastic location for a team retreat (especially in the off-season, because the cost for accommodations drops dramatically). Although transportation to and from can be a bit tricky, these locations are extremely fun and memorable.

Providence
Providence, Rhode Island is a nice change of pace for an annual meeting if you are looking to get away from the big city or if your company is based in Rhode Island.

Hartford
100 Pearl St, Ste 1400, Hartford, CT 06103
We lead quite a few events each year in Connecticut including many just outside New York City in Greenwich and Stamford but also throughout the state in New Haven and Hartford as well. Many New England companies choose these cities because of their central location between the major metropolitan areas in the Northeast.

Some of our Favorite Locations

Quincy Market
Theater District (Boston)
Boston Common
Cambridge
Bunker Hill
The Commonwealth Museum
Waterfire (Providence)
Empire Street Arts District
Martha's Vineyard
Pulaski Circle (Hartford)
PT Barnum Museum (Bridgeport)
Yale University (Museums)

* If you are looking for public speaking classes or presentation training at any of our locations, visit the Fearless Presentations ® page for a list of all of our upcoming presentation classes.

A Few of Our Clients in Boston and New England
Need Something a Little Different?
Want Something Specific, or Need Help Deciding? Let Our Instructors Know What You Need or Send an RFP by Clicking Here. Corporate Office:
The Leaders Institute ®
1804 Owen Ct, Suite 120
Mansfield, TX 76063
Phone: (800) 872-7830
© Copyright 2005 - 2019 The Leaders Institute ®, LLC. All Rights Reserved.