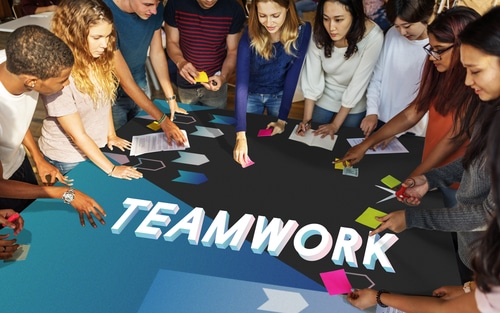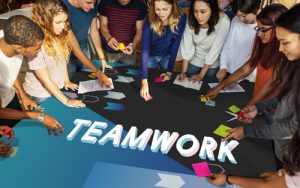 Looking for some fun and interactive team building icebreaker activities? Here are a few tips to keep in mind when designing or choosing a team building icebreaker. When a group first gathers for a meeting, conference, or new activity, it is often a good idea, to begin with an icebreaker exercise. The main purpose of an icebreaker activity is to make sure the group will be receptive to whatever activity is coming next. You want to get the group warmed up. You want them to interact with each other. If they are moving around, any nervousness or resistance they feel towards the main activity will naturally be lowered.
Here are some of the qualities of a good icebreaker activity:
They are brief. A generally good icebreaker activity last between 2-5 minutes. If it goes any longer than 10 minutes, it risks taking over the broader purpose of the meeting or gathering. Remember that the icebreaker is there to set up something more important.
They are interactive. As we said, the main purpose of an icebreaker is to get the group mentally ready and more receptive to the main activity coming up next. Ways to make an icebreaker interactive include having the group move around the space in some way; talking to each other, either in pairs or small groups; or giving them a brief assigned task to complete.
They are memorable. The best icebreaker activities are ones that the participants will remember for a while after the fact.
They are creative. There are a million ways to spin off new variations even on the oldest exercises. So even if you decide to use a "tried and true" icebreaker with your group, find a way to customize the experience to your group. Get creative!
They are Fun! – For a group to relax, it is essential that the icebreaker exercise incorporate fun! As a result, participants will be more relaxed and open to the main event that's coming next when they are laughing and having a good time.
Where can you find a good icebreaker activity?
You can find tons of ideas for activities on the internet, in the library, or by asking around! So, if you use the criteria in this article to gauge the quality of the activity, you can make sure you are selecting one that will be a good fit for your group.
Here are a few to get you started. "Sample Ice Breaker Activities for Meetings".
So to get the best out of your group at your next meeting, conference or activity, consider including an icebreaker that will start everyone out on the right foot.