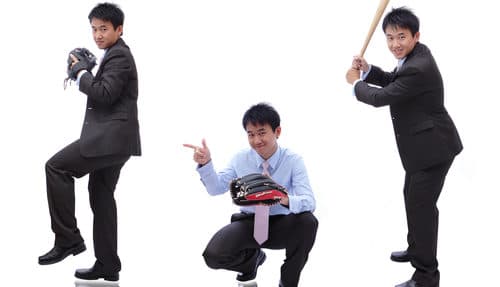 In the sports world, people often refer to System Players – people that may not be athletic superstars, but that perform well in the context of the team. These players have skills that complement their team members well, and that makes them valuable assets. The best coaches realize the potential of these players, helping them bring out their abilities and determining how they work well with their teammates. In the same way, the greatest leaders are the ones that can identify these people, get to know their natural talents, and put them to use within the work system.
A system player is more than just a culture fit. An asset who can truly perform in the context of a team fits in with the various roles, responsibilities, and personalities that their coworkers already inhabit.
For additional reading on this topic, you might take a look at "7 Ways to Build Leaders from Within".
Below are four tips on how to identify and help your System Players prosper and contribute value to your team.
When looking for a new candidate for your team, look past their resume and cover letter. Focus on their potential, communication style, and personality instead of their experience. New hard skills can always be taught – soft skills cannot. Try thinking outside of the box when evaluating a candidate instead of just judging their past job experience. Check their social media profiles and ask open-ended, thought-provoking questions that allow you to get to know them on a deeper level. When doing this, think objectively about what gaps they could potentially fill on your team.
Get your employees involved in hiring, training, and career development. Candidates should meet several team members during the hiring phase – and once they become a member of your team, have team members help develop and facilitate his or her training. Doing this will ensure team members gain buy-in and ownership, help you identify the new team member's strengths and weaknesses, and begin to get a feeling for how they'll work together. Talk openly with them about the people they like to work with and what areas they feel are lacking.
Have your "system players" set their own goals. Telling people what they need to accomplish over a certain time period doesn't instill the ownership and accountability needed for these team members. Instead, ask them: "How do you want to improve yourself over this quarter? How do you want to improve the company?" By encouraging them to set their own goals, you see what they're excited about and what they feel they could do better on, and you can respond accordingly.
Give them options for movement within the company. Sometimes you'll hire the right person, but you may not have them in the right role. If you feel that an employee has potential but may not be excelling in a certain job, encourage them to get to know different parts of the company. Think strategically about where their strengths may serve the organization in a better way. For example, you may have an employee that is struggling with directing clients and up-selling accounts, but that is extremely organized and detail-oriented. This person may be a better fit for a back-end role rather than client communication.
Finding the right person for your team, and not just the person with the most experience or skills can seem counter-intuitive – and often, it takes a little more work. But once you find a "system player" that can contribute their collaboration and personality to make their team better, the hard work you invest in finding and nurturing them will be paid back tenfold.
For additional reading on this topic, you might take a look at "How to Tell If Your Team Thinks You Are a Good Leader".
As Jennifer Dulski, president and COO of Change.org has said, "Great organizations are built by great people, and if you have the right ones on your team, you can accomplish anything."