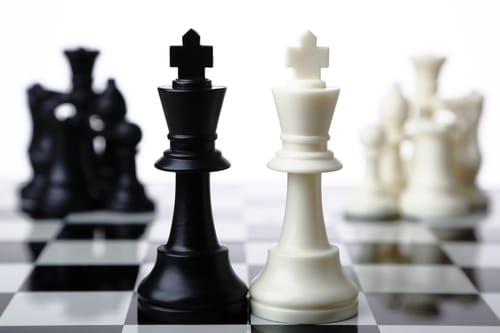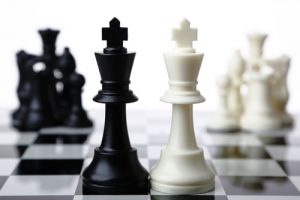 Mergers and acquisitions can be exciting opportunities for companies to come together under a united sense of purpose and vision. Team building is also important after a merger or acquisition. Mergers can breed jealously and distrust. In fact, employees with an "us-versus-them" mentality will produce harmful effects and poor performance.
What is the key to making sure your merger or acquisition is the former? Team building events. Team building activities create a formal opportunity for teams to come across "party lines" and work together. In addition, these newly created teams can help foster the right environment for effectively executing a merger. Finally, we can effectively abolish the phrase "the way we used to do things" in the process.
Three Reasons that Team Building is Important After a Merger or Acquisition.
Read on to discover why team building events are so crucial during M&A. Unite your employees with these tips for creating a team building event for merging corporate cultures.
For additional reading on this topic, you might take a look at "7 Surprising Reasons Why Team Building Is a Fantastic Investment".
Reason 1: Mergers and acquisitions make employees feel like they have a lack of control.
For the vast majority of team members, they probably had no say about if this merger or acquisition would take place. In addition, we likely didn't consult them about how it would be carried out. Often, this can lead to employees feel like they're not cared about or that they're not able to express their viewpoints or concerns. They feel like they are just pawns that are subject to the higher-ups' decisions.
Creating a team building event where employees work together in teams to create a final product helps them feel like they are supported and in control of their own destiny. Leaders should ensure that employees have the opportunity to express their ideas and feelings. Then, allow them to put these ideas into practice if they make sense for the company.
Reason 2: Employees are often resistant to the unknown.
Change is hard, especially for employees that have been around for a while. While change is inevitable in today's culture, building, maintaining, and nurturing trust with your employees makes all the difference in the midst of mergers and acquisitions.
Trust is built through team building events where everyone – from senior leadership to interns – are involved and engaged. This helps your team see that you are committed to their success. Additionally, when you are present for support but not micromanaging, you have adopted an empowering management style. Your employees see that the trust you've built is mutual and that you have faith in them to carry out the right actions.
Reason 3: It's hard to break down pre-existing groups.
Every workplace has groups or cliques. When a merger or acquisition happens, these groups can become even more defined or exclusive. This creates the us-versus-them mentality between the two legacy companies.
It's impossible to just break down groups and not expect them to re-form. So instead, encourage team building where people are put into groups that bridge the divide between the two companies. This kind of event encourages the formation of groups around department, personality, or even interests outside of work. When former lines are blurred, cooperation is fostered.
A Fun Team Building Event Can Help after a Merger.
There are several reasons why team building events are necessary after a merger or acquisition. But once your company decides to follow through, what are the best practices for executing a team building event?
Make it fun. Team building has received a bad reputation for being boring, but it doesn't have to be. First, your team building event should be centered around exciting and educational. In addition, competitive elements will bring people together.
Make it organized. Team building events that are disorganized contribute to the idea that they are a waste of time. Form a committee (of members of both companies!), or hire an outside firm to put on your event to ensure everything goes according to plan.
Make it benefit others. Team building events with a charity component put everyone in the giving spirit and encourage teamwork centered around a common goal.
For additional reading on this topic, you might take a look at "Ways to Encourage Remote Collaboration Between Multiple Offices".
By following these tips to execute a team building event after your merger or acquisition, you can bring people together. Your team will have a new sense of focus and pride in their new company.
| | |
| --- | --- |
| | Michelle Riklan is president of Riklan Resources and an instructor for The Leader's Institute® in the Northeast region. She is based in Trenton, NJ but she also teaches in New York, Boston, Philadelphia and other Northeast cities. |