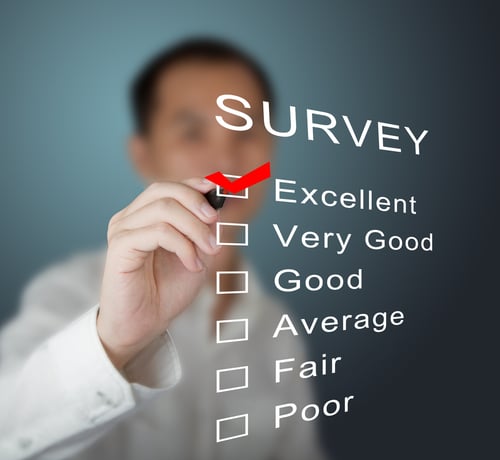 Team building is simply actively listening, respecting employees, and implementing small changes. Often the first instinct when facing a disgruntled or disengaged employee is to show him or her the door. But look around. Is there more than one person who feels disengaged? Hiring and training new employees eats away at your bottom line, and creates insecurity for the survivors weakening the whole team.
In this struggling economy building a cohesive team by turning the negatives into positives is the quickest way to a better balance sheet. Take a Best Buy store in Manchester, Connecticut as an example of how teams can be turned around when the manager listens, digests what he hears, and implements, rather than reacts in the moment of perceived crisis:
Blue shirts. Great service. Knowledgeable. Perky. A well executed plan for success. That is the story of store 484, in Manchester Connecticut. It took a new manager, Eric Taverna, with a mission to change the team culture from disengaged employees into a dedicated team. It all started with a Gallup poll. When the results came back Taverna did what every great manager should do:
Listen – actively listen. There is no greater compliment than someone listening to you.
Respect employees' opinions and give full consideration to their ideas – put out a suggestion box, or corkboard that offers anonymity.
Implement change that reflects input from your employees –it shows that you listen, and value their ideas.
In the Best Buy example, one of the most requested changes was that employees close the store together. Their motto is now, "Team Close" which has a double meaning and is a powerful implication for team unity. According to the Gallup Business Journal that motto has now been broadened to "One store – one team."
You don't have to hire a research firm to find out "what's up?" with your team. Listening, and building your own "team close" can happen with a well-crafted team building session, tailored to your specific needs. When your whole team comes together, learns how teams can and should work, they walk away smiling and feeling empowered.
Building a strong empowered team culture can do a lot more than put smiles on your employees' faces. It can make your managers smile at rising revenue numbers. It is a well proven fact that engaged employees feel valued, work harder, and give better service to customers. When customers feel well-served, enter a friendly atmosphere, and feel like the person offering the service listened to them, and provided solid answers, they walk away saying, "I'll tell my friends about this one." All it takes to do more business is a team that is really a team. Turning your employees into a team may take a little team building that will more than pay for itself.
| | |
| --- | --- |
| | Colette Johnston is a Corporate Development Manager who works with clients in over 30 major cities including Seattle, Los Angeles, Chicago, Detroit and New York. Interested in a Team Building Event? |