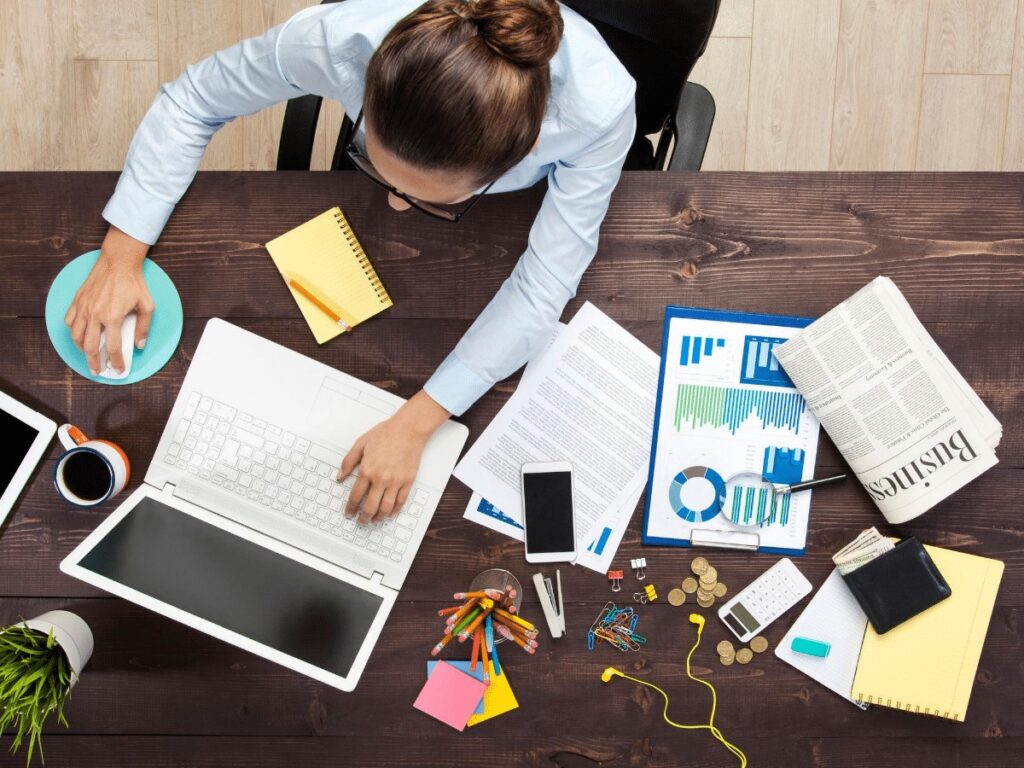 There have been a couple of articles recently in the Wall Street Journal looking at women in the workforce and analyzing our collective progress. While there are no concrete conclusions about why it's happening, the data is unambiguous. Women are being overlooked at promotion time.
Hmmmm.
This got us thinking about our own successes and failures in various industries within the working world. We have come to the conclusion that there are five key ways to "Walk the Talk" when it comes to how we present ourselves out there. Here they are, for your pondering…
A Few Ways for Us Women to Present Ourselves So We Are Not Overlooked at Promotion Time.
Speak how you want others to speak – both TO you and ABOUT you. Think for a moment about how others would describe you. What would they say? Is that who you want to be? The way to change it is to give them something better. The old adage is true – you get what you give.
Be authentic. No one likes to deal with someone who is two-faced, to be blunt. Be true to your values, and don't be afraid to disagree with someone else, even if you work for them. If you find ways to do so respectfully and sincerely, you might be surprised at how well-received your opinions will be.
Go out of your way for others. It seems that in many workplace environments, we've come to expect the worst of each other. There is a clear "every (wo)man for her/himself" attitude out there. When you extend simple courtesies to someone else, you show that person that you are considerate. Nothing helps with rapport like a small act of unexpected kindness.
Focus on your work ethic. If you don't deliver, you don't have credibility. It's as simple as that.
Take responsibility for your actions and words. Lose the victim mentality. If you mess up, opt for a simple "excuse me" or apologize rather than offering excuses or reasons as to why something happened. This covers everything from being late to a meeting to not making a deadline. You write your own story, and life is not happening to you – you are not a puppet.

The bottom line is this – women have historically had a tough time out there. Many of the barriers that have stood in our way in the past have come down, and many others are still there. Nothing will change overnight. However, recognizing that you are the main character in your own story and that you can control your actions and behavior just might give you the courage you need. Stand up and lead like a woman and excel in team building and leadership.

If you like this Leadership Tip, Check Out More Below:
Acknowledge the Importance of Other People

The deepest principle in human nature is the craving to be appreciated. –William James Most people have one defining need that very rarely gets satisfied.  Many of us will move Heaven and Earth to satisfy this need.  This one attribute is the single most motivating factor that leads to success.  It is the need, the want, ...

Tipping Point: Reduce Stress and Increase Productivity in a Uncertain World

Stress is not all bad or all good. We all have good and bad stressors in our lives. Positive stress helps us accomplish our goals and achieve tasks, while negative stress tends to spike our anxiety and cause discouragement. Today we are going to walk through the ways to stay positive and productive even when ...

5 Important Management Skills to Make Your Workplace More Efficient

This week, we continue our leadership skills versus management skills series. In this episode, we cover a few key management skills. In fact, any organization will run more efficiently when management practices these skills. Just as a review, in the Soft Skills, What Are They episode, we talked about the three different types of soft ...