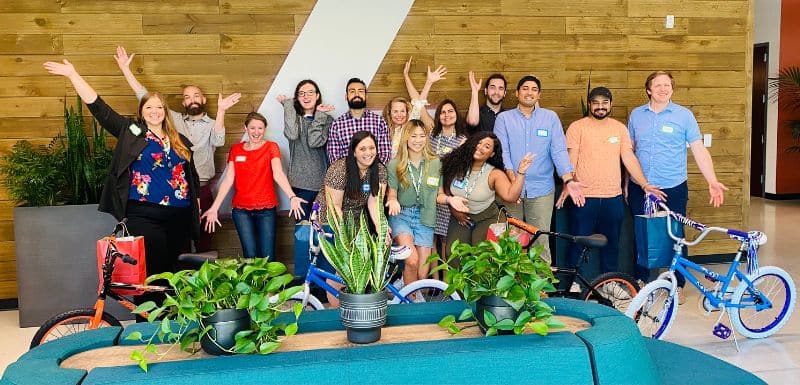 A group of twenty-five employees from Addepar, Inc. gathered in Salt Lake City, UT for a Build-A-Bike® team building event. The wealth management software company's team used their analytic skills and their creativity to build the bicycles. The bicycles would later be donated to the Boys & Girls Club of Greater Salt Lake.
Addepar was founded over ten years ago with the goal of creating a more transparent financial system. They believe that everyone should be able to understand the assets they own, where they're invested, and how they're performing, at any given moment. They've achieved this by providing wealth managers with real-time reports and insights. This helps for making better investment decisions that will ultimately help people achieve the best possible outcomes with their finances. They now serve hundreds of clients and thousands of wealth managers in more than thirty markets around the world.
Software company gives back by building bikes in Salt Lake City, Utah
This group of employees is highly analytical. However, that didn't stop them from getting into a creative spirit during their warmup activities. The teams were determined to build their bikes efficiently, but once they realized they needed to work together to build them, they were able to break out of their silos.
Need help breaking your team out of their silos? Check out our full list of team building activities in Salt Lake City, Utah!
At the end of the day, the group had an amazing time. They got to use their workplace skills in a creative way that was of a big benefit to children in the community. The Boys & Girls Club of Greater Salt Lake were happy to receive the donations that would later be given to a lucky group of kids.
Thank you, Addepar, for participating in this charity event that the children of Salt Lake City won't soon forget!