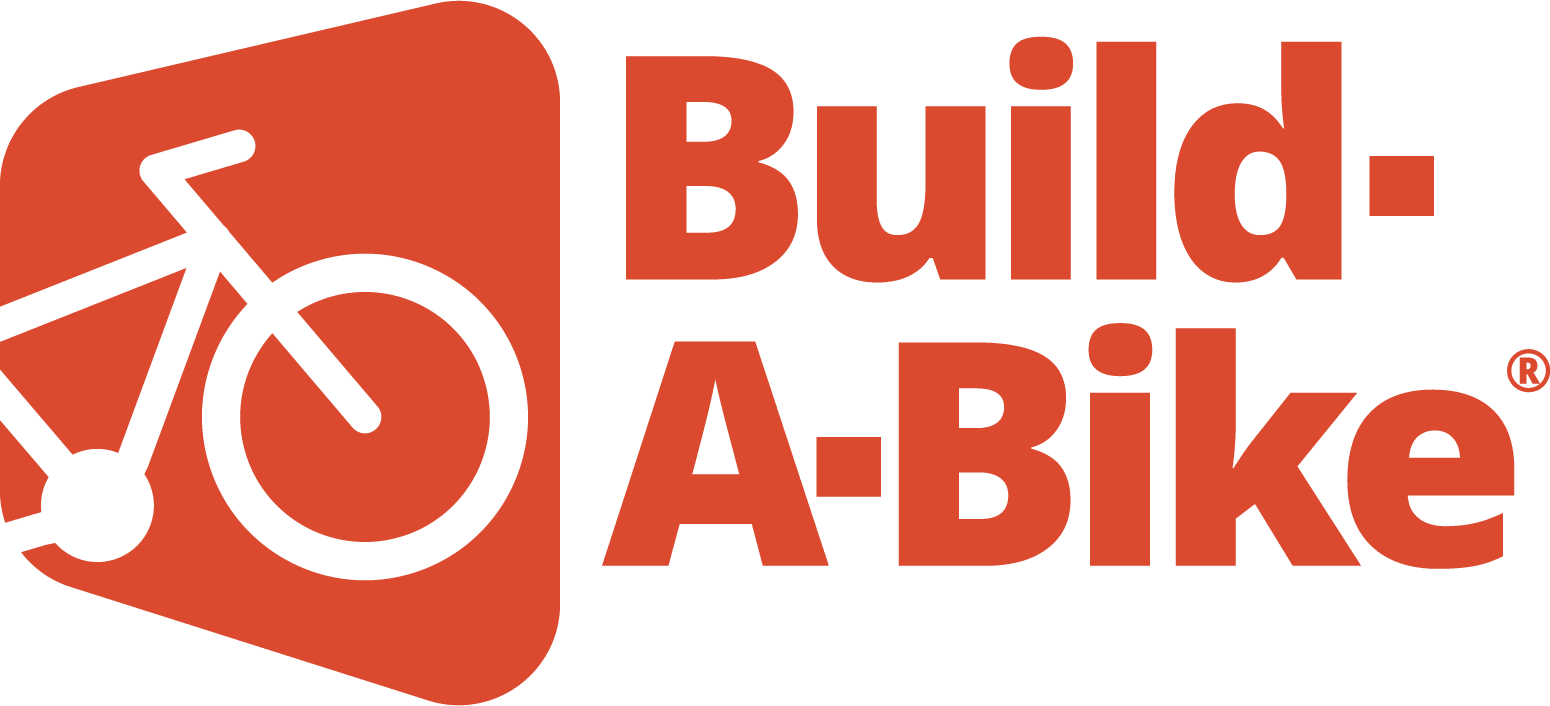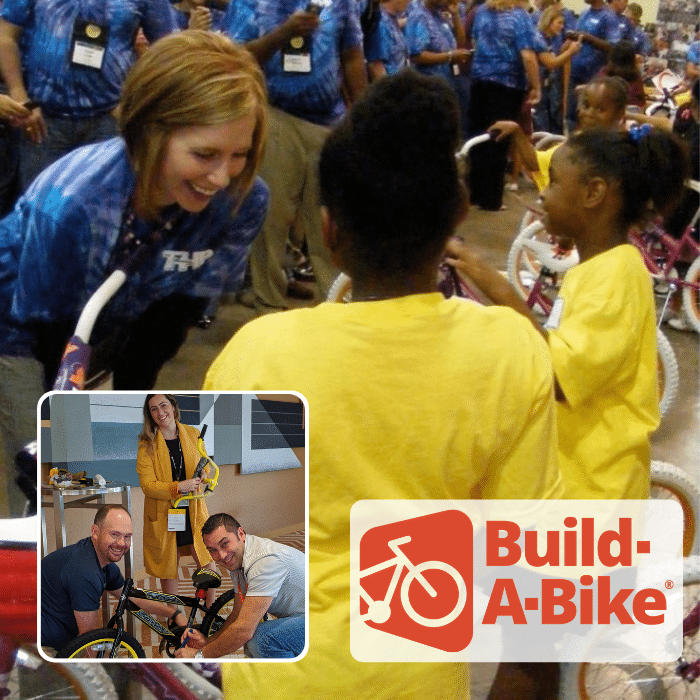 Build-A-Bike ® Charity Team Building Event
👍 Great for Big Groups (The Bigger the Better!)
📊 Improves Morale and Makes Meetings More Fun.
The Original Build-A-Bike ® Team Building Event is still the most popular Bicycle Team Activity in the world! This was the first charity team activity, and it started an entire industry. If you want to reward your team and create an emotional experience for them, this is the perfect team activity!
Over $4 Million worth of bikes have been donated to children in cities all over the world. In addition, this program generates more five-star reviews from participants than any other.
⏰ 2 Hours | 👥 25-1000+ People | Virtual Available
Build-A-Bike ® Is Much More Than Just a Charity Bike Build!
Bike build team building is what we do best. In fact, this activity is absolutely
THE BEST way to get a group of people engaged, enthused, and energized.
"Wait… How can building bicycles be fun and engaging? Isn't that just manual labor?"
The bicycle build is just a small part of the Build-A-Bike ® team building event. What makes this charity bike build so special is that we create an energetic and competitive shared-experience.
Then, we end by donating those bikes to kids from a children's charity. It is the experience that makes the event fun.
This Team Activity Is The Best Way to Get 5-Star Reviews from Your Group.

Jeanne Talbot, "This event was the highlight of our marketing kickoff. Our team members were beaming with pride in the work we did together that was supportive of the local community. Having the four kids there to get their bikes and celebrate with us was just over the top. The instructor was fantastic. The team loved his sense of humor and engagement with the team. We would definitely turn to you and your team for future similar activities!"
Want Details About How to Organize a Build-A-Bike ® Team Building Event for Your Group?