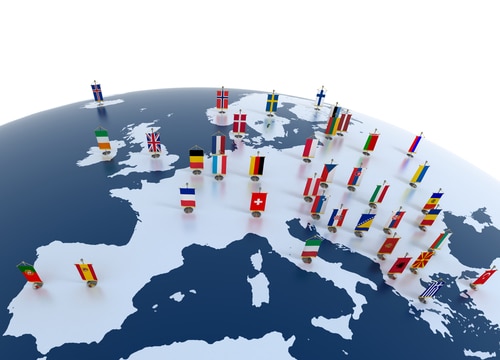 Most people think of team building activities for groups of people that do the same job and work together. Often they don't work together in the same physical space, but they are usually part of the same division or have the same basic job description. But that doesn't have to be the case.
Team building programs can be great for all different types of groups. Let's look at a few examples:
1. Your team plus a group of your customers – Imagine the possibilities! If the goal of the team building program is to have fun together, get to know each other better, and give back to the community, how can you go wrong? Recently we delivered our Build-A-Bike workshop in Mountain View, California for just this type of group – our customer along with their customers.  Building camaraderie while building bikes for the local community was very effective for this group.  What's great is that customers not only get to see another side of you and your team as you engage in challenges together, but they'll also be building stronger relationships with you. That spells customer loyalty like nothing else.
2. Your team plus interns or potential employees – We've done several team building programs for groups of this nature. Playing together and observing how interns or potential employees take on challenges, step outside of their comfort zones, and think creatively about solving problems can be a fun, interactive part of the vetting process. Interesting personality traits emerge during a good team building program that can help you find the right "fits" for your team.
3. Professional associations – Every professional association holds conferences for it's members that includes people who all work in the same profession but for different companies. There is usually a lot of networking that goes on at these meetings, and people are always looking for ways to connect and get to know more people in their field. Create a unique experience for your conference attendees by having them engage in team building activities where they get to know each other better, learn to draw on each other's strengths, and give back to the community. Many team building activities can be tailored to fit the dynamics of the group, just make sure to mention to your team building partner that this is not an in-tact work group.
These are just a few examples of unconventional mixes of people that would benefit from engaging in team building programs together. Think outside of the proverbial box and imagine the possibilities! Your next conference or gathering with customers, potential employees, or professional associates could be made into a memorable, unique experience. You don't have to work together to benefit from great team building!
| | |
| --- | --- |
| | Colette Johnston is a Corporate Team Building Consultant who works with clients in over 30 major cities including Seattle, San Francisco, San Jose and Los Angeles. Interested in a Team Building Event? |