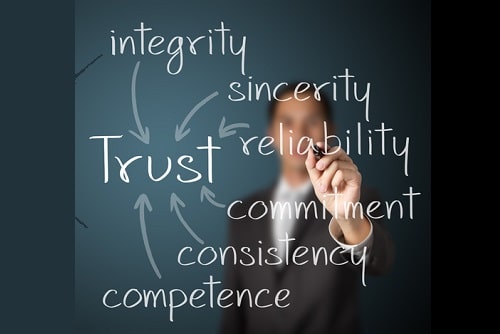 'Trust' is one of those buzz words that can mean many things, depending on the context. The definition of trust used by Patrick Lencioni in his book The Five Dysfunctions of a Team is the notion that you have confidence that your co-workers have your best interests at heart. No one is out to get you, just waiting for you to screw up. That kind of trust is not common enough in today's workplace.
Critical Questions to Ask Before Organizing a Team Building Activity.
When working with clients on team building programs, I always ask the question, "What is going on with your team that makes this program timely for you?". The answers vary quite broadly. Sometimes a group is just looking to have fun together and give back to the community. But sometimes, there are challenges with trust lurking beneath the surface.
When trust is lacking in the workplace, it leads to an unwillingness to be vulnerable with one another. This means that we don't ask for help when we're struggling. We don't offer help. We don't readily admit to mistakes. In short, we are less invested in our team. We are more likely to create harmful silos that keep us walled off from one another, rather than helpful silos where we reach out to capitalize on each other's strengths.
You May Also Like: "7 Expert Ways to Build Trust in a Team that You Want to Lead."
Good Leadership Is the Key to Building Trust in the Workplace.
Take Lencioni's definition of trust into consideration for a moment. And then ask yourself. Do you trust your co-workers? Are you willing to admit to your own weaknesses and mistakes without fear that they will be used against you?
If the answer is 'yes', then good for you! If the answer is 'no', then here's a challenge for you. What are you doing that contributes to that atmosphere? You can't control how others behave. But you have 100% control over how you behave. Are there small ways in which you are signaling to your co-workers that you don't trust them? Or that you are not trustworthy? Think about it. And then commit to doing one thing this week that will help promote trust in your workplace. Good luck!
For a fun way to help create an atmosphere of trust within your organization, take a look at our "Creating a Team Culture Workshop." Available both in-person and virtually.