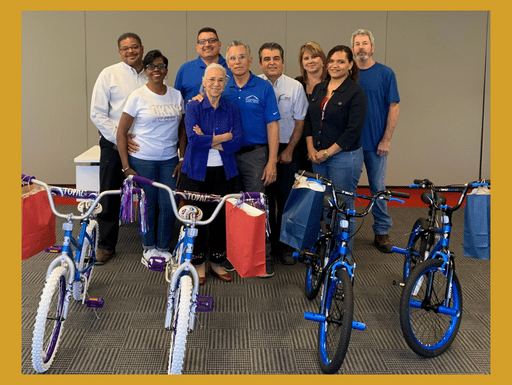 When we say that we'll go anywhere across the country we mean it. Don't just take my word for it though. EverWest Real Estate Investors took this promise to the test. We sent 6 different instructors to 6 locales. We truly stretched from California to the Big Apple.
Rebecca Rivas led an event in New York and coordinated instructors for the other locales. Each culminated in the donation of bikes to various charities.
EverWest has headquarters in Denver but wanted to do a company-wide team-building event.Their platform evolved from their predecessors, Alliance Commercial Partners. It serves the market through a fully integrated operating system. Investors have blended expertise in their toolbelt. Additionally, that expertise provides powerful entrepreneurial expertise and operational infrastructure. The pandemic provided Everwest with the perfect opportunity to evolve. They became an affiliate of Sagard, a global alternative asset management system.
EverWest Real Estate Investment team events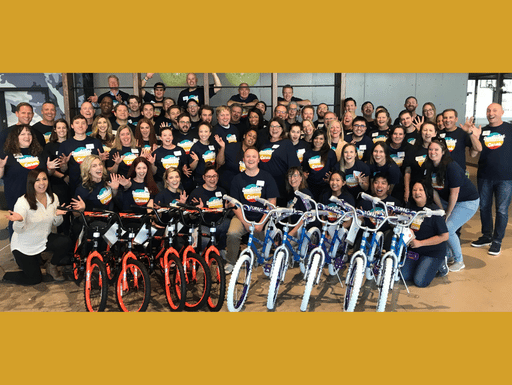 Build-A-Bike®s are our most popular activity and with good reason. Staff who participate do far more than assemble kids' bikes. Additionally, Teams learn to communicate and problem-solve beyond their normal perspectives. Their eyes are open to new ideas and mindsets. Communication systems break down as people engage with new coworkers they normally don't see or talk to. During the event teams decipher clues and earn bike pieces.
Although there were events going on all over, the sequence and flow were the same. Every location followed the same guidelines and sequence. Each staff member must use their special talent in order to "win." Ultimately, everyone wins. Even the community. Each event and location is coordinated with a charity. The charity picked up the bikes and is able to gift them to kids in need.