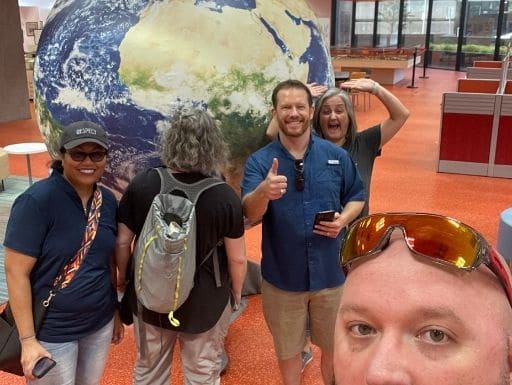 We had an awesome time hosting our exciting Camaraderie Quest Event with the staff of EXSIF Worldwide, Inc. in Houston TX.
We were able to have tons of fun while focusing on cohesive team building. The staff had an exciting time in this interactive treasure hunt. They accomplished group goals in this fun-filled event specifically tailored to their organizational needs.
EXSIF Worldwide, Inc. is the world's leading tank container lessor, meeting equipment and leasing needs globally. With the largest and most comprehensive fleet of standard and specialized tank containers, they meet a diversity of chemical logistic needs.
Camaraderie Quest was a perfect mix of both playing hard and working hard. A job well done to Team EXSIF !!!
EXSIF Worldwide, Inc. Treasure Hunt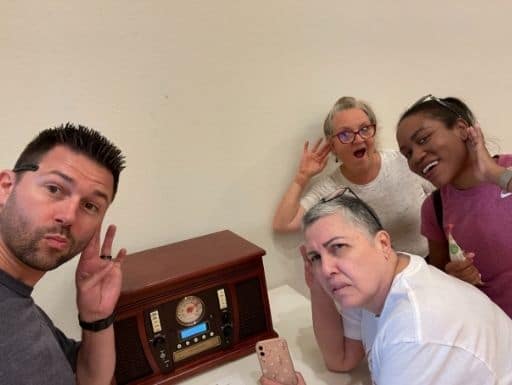 The staff of EXSIF Worldwide, Inc. decided to have an out-of-office team-building activity that would also be fun and exciting. The EXSIF leadership had to postpone the event back in January because of Covid. So, the whole group was happy to be back together in person!
They initially met at the Downtown Houston Library where our very own Doug Staneart provided expert guidance and instructions on the event. The small, high-energy group of 13 staff members was split into smaller groups. They each received their clues and… off they went!
The activity was held at the historic Houston Library, which provided an exciting aura to foster team focus and unity. Exploring the exhibits, as well as the nearby Sam Houston park littered with its 200-year-old buildings, proved to be just the event for this adventurous group.
The teams finished the quest in the Houston Tunnels where they conducted a little stealth photography. Then, finally, they headed back to the courtyard for the conclusion of the event. Doug then tallied the Teams' results. We crowned a champion and provided a memorable slideshow of the day's events.
A huge Thank-You you to Team EXSIF for not only allowing us to be a part of your company and for making this event a part of your precious lifetime memories!