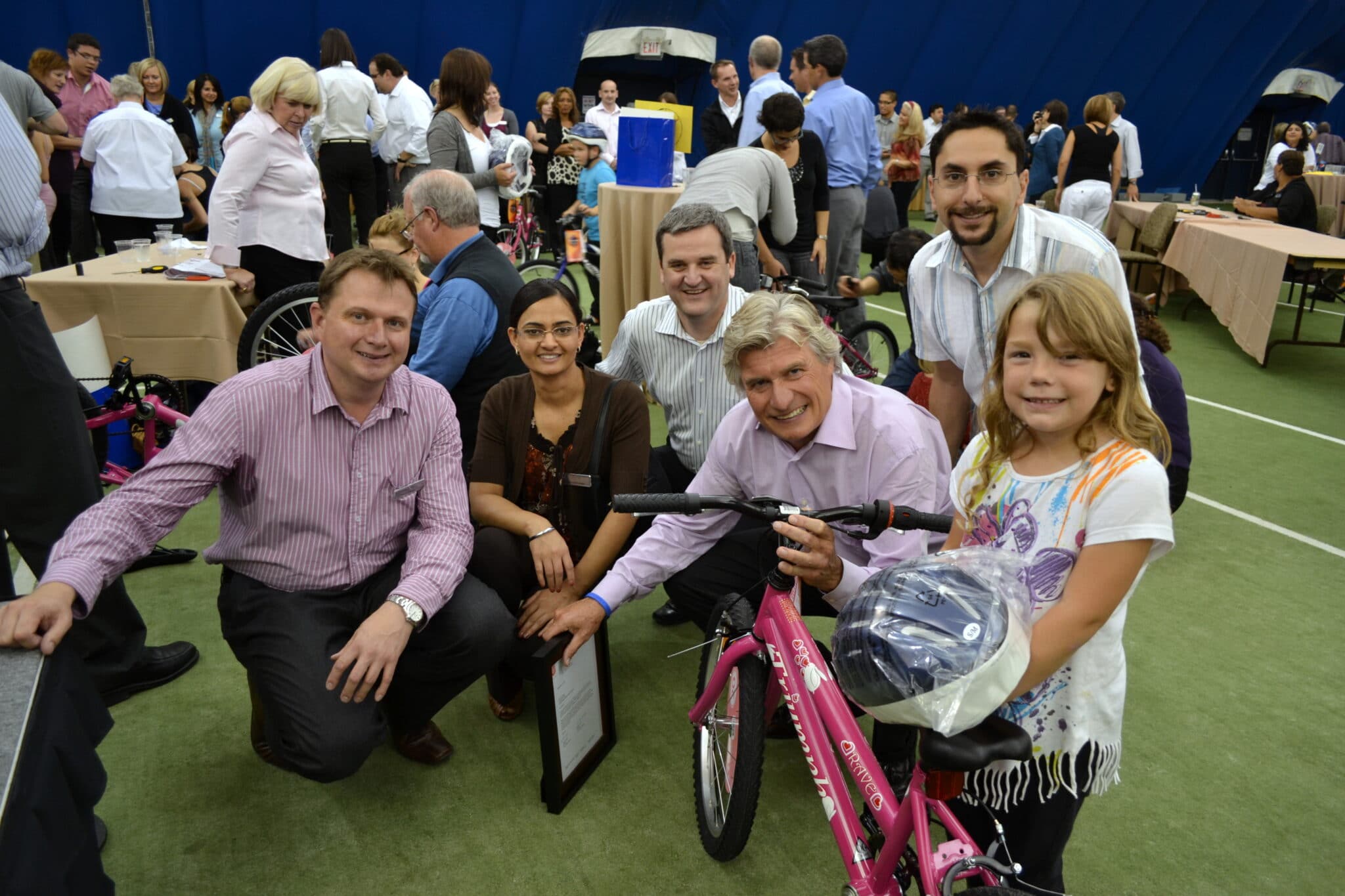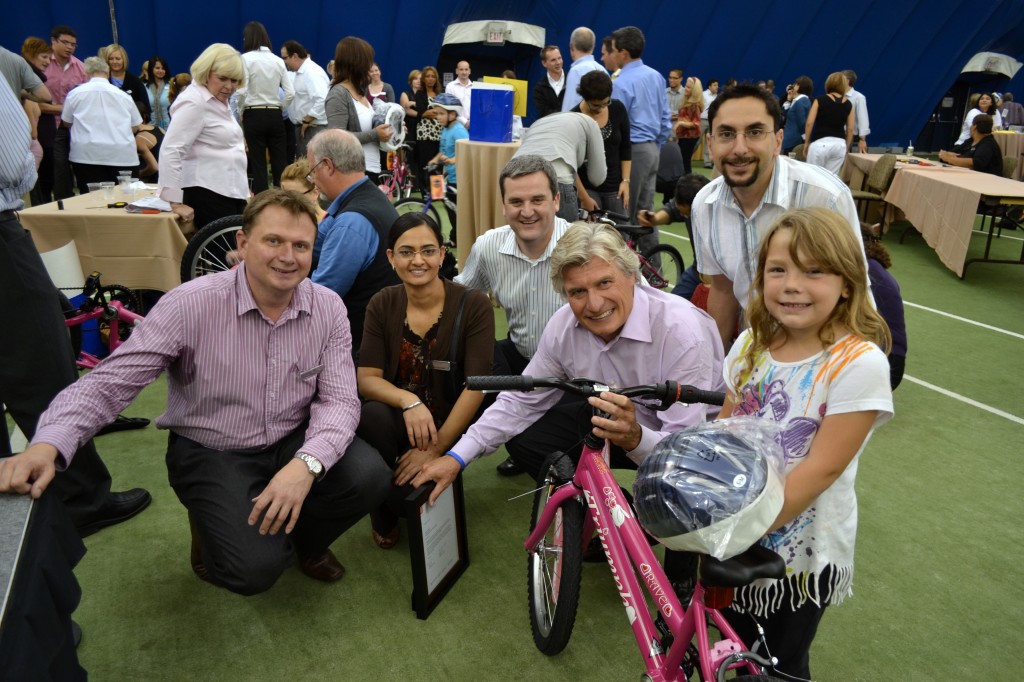 Knightsbridge celebrated its 10th birthday in the Blue Mountains of Northern Canada with a Build-A-Bike® Team Building Event.  This quickly growing company is all about solutions, and strategies, for managing Human Resources.  While other companies have scaled back, Knightsbridge has ramped up and grown dramatically.
They celebrated their success and shared it with others.  During a team building event under the dome of the Blue Mountain Resort, they learned, collaborated, and built some bikes.  Their Build-A-Bike, event was all about kids.  40 kids to be exact. 
Knightsbridge Birthday Wish Was to Help 40 Kids in Canada.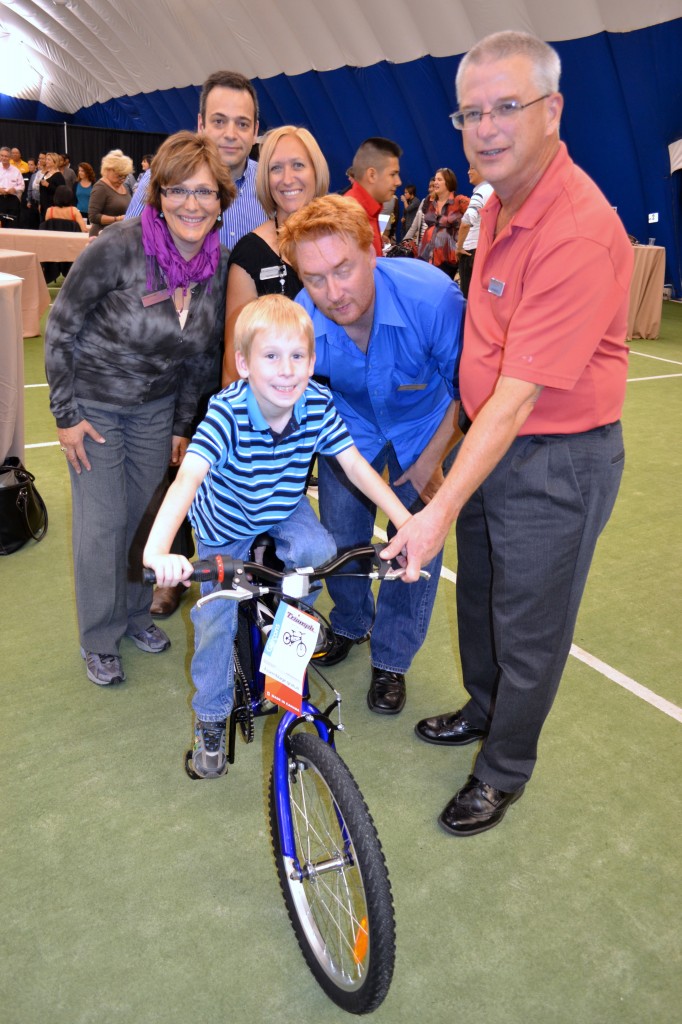 Though Canada has not been hit as hard as the U.S. with the recession, there is still a need to fill, and Knightsbridge happily did that.  Teamwork, and perhaps a little competition brought the first bike to the front ahead of the others.  Then in a matter of minutes, one team helped another and 40 bikes stood complete.  Surprised when 40 kids walked into the dome, the participants applauded and cheered.  The kids were there as part of the Salvation Army's children's programs.  Pastor Mark Crabb told the crowd that they had just made the kid's lives a whole lot better.
The creators of the bikes watched with wonder as the kids tried out their new rides. The sight of the kids brought more than a few watery eyes.  Leslie Carter, of Knightsbridge said following the event's conclusion, "The whole group really loved the activity. They were especially blown away when the kids came in."
All together the kids sang out, "thank you, thank you."  That was matched by the folks at Knightsbridge, saying thanks, for the chance to give back, and the chance to meet these special children.
By Connie Timpson/Sr. Instructor/Performance Coach/The Leader's Institute