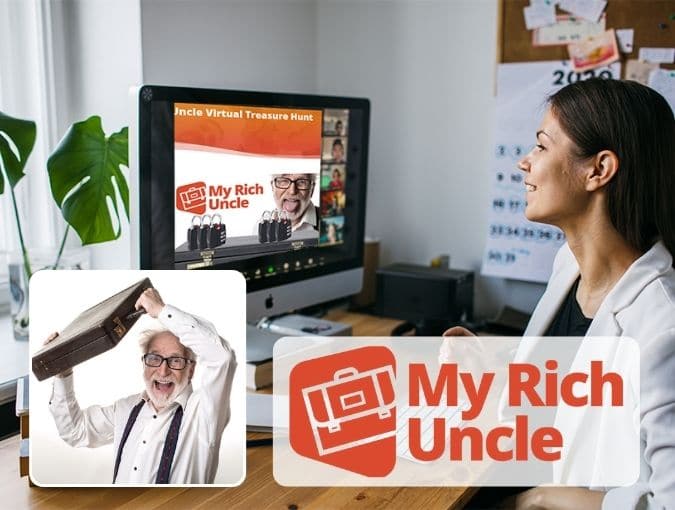 Virtual Escape Room Team Building Activity.
👍 Great for Teams that Love to Solve Problems📊 Improves Remote Collaboration and Critical Thinking.
This virtual escape room for team building will make your next Zoom meeting a big hit! Your eccentric and wealthy Great-Great Uncle, Roland Nathan Cashe, left an eccentric will. He liquidated his entire estate. we also locked all the proceeds in a briefcase. If your team can unlock all six digits of the briefcase combination lock, you become the heir to the dynasty.
Uncle Roland hid all six digits in his personal documents that are stored virtually. Consequently, your team must race against other teams to be the first to unlock the treasure!
⏰ 1.5 Hours | 👥 6-150+ People | 💲 (from $35/person)
In-Person Also Available My Rich Uncle Escape Room.
Your Next Zoom or Microsoft Teams Meeting Will Come to Life with this Virtual Team Escape Room.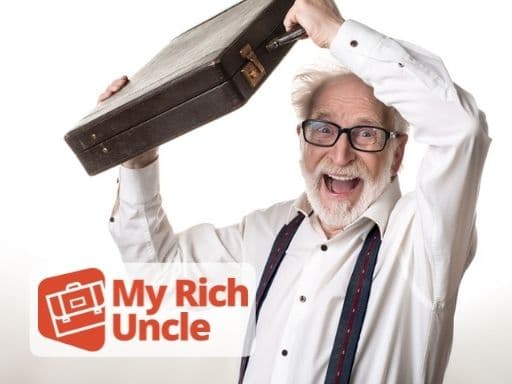 In the My Rich Uncle escape room, your uncle's attorney first locks your entire inheritance in a virtual briefcase. The briefcase has a six-digit lock to crack. The team to open the case wins.
Unlike most escape room team building events, the goal of this activity is for teams to solve the puzzle. (Most escape room creators design the game so that teams are more to fail. They want you to come back and try again.) The fun here is that when teams work together they start to communicate more clearly with each other. When this happens, they solve the puzzles more quickly.
As the groups discover the solutions, a picture of the uncle's life and accomplishments becomes more clear. In fact, your uncle checked off a lot of "bucket list" items. As a result, he lived an extravagant lifestyle. So, even while your team is viewing the program virtually, they are able to take a "mental vacation" and explore the world through the characters in the story.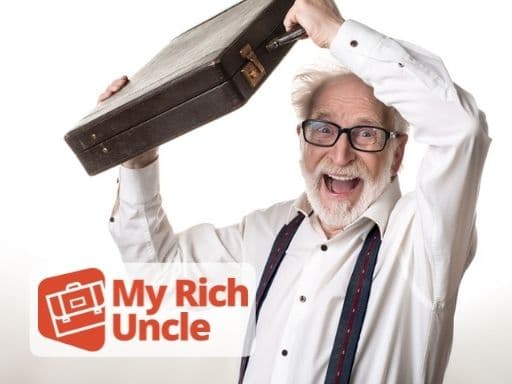 Make Your Team Event Even More Fun with These Optional Additions.
Want to Add a Charity Donation?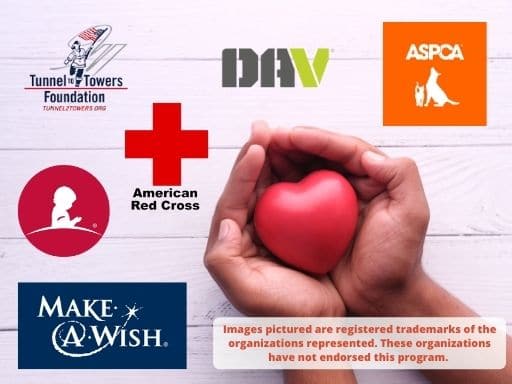 So, When You Complete the Virtual Team Activity, What Do You Do with the Inheritance?
This virtual escape room team building activity is really fun and rewarding as well. Once a team is able to open the briefcase, they find either a prize for the team or a check to a charity. (It's really your choice.)
So, the conclusion is really up to you, the organizer. Some groups prefer that the winning team receive gift cards or even cash prizes. Other groups like to make a donation to charity. Some groups like to do both.
This is a great way to conduct a charity team building event on a budget. Your team will have fun, learn to work together in more effective ways and do something for their community.
A few charities need cash donations to survive. Here are some of our recommendated organizations for this type of event. Tunnel to Towers |The American Red Cross | Make a Wish Foundation.
R.I.P. Uncle Roland!
Or Add Some Classroom Sessions.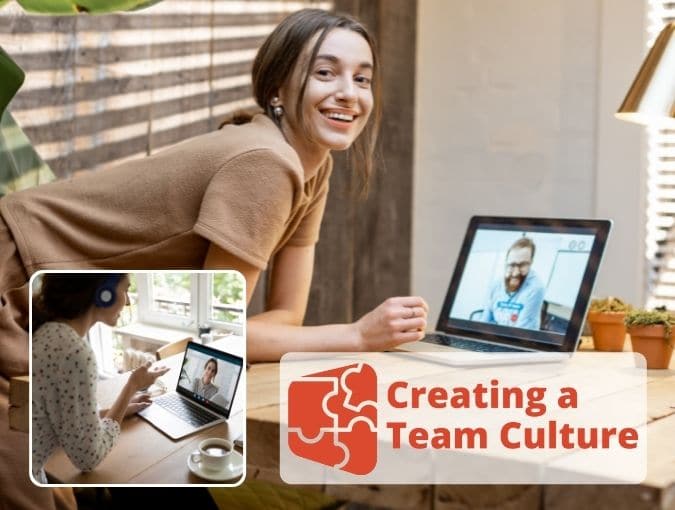 Turn Your Fun Virtual Meeting into a Half-Day Workshop or Full-Day Seminar.
You can easily add modules from our Creating a Team Culture program to increase the value of the time spent with your group!
We organize this content in one-hour (to 1.5 hour) modules. So, we can customize the additional sessions to the specific needs of your team. Add just a single module to make the team escape room into a half-day training session. Or, add four modules to create a custom day of team development!
Here are a few sample modules:
Build Trust and Improve Communication.
Reduce Negative Conflicts (And Increase Positive Debates.)
Identifying Strengths of Team Members.
Coaching and Mentoring Your Team.
Developing Leaders from Within.
Servant Leadership and Building an Inclusive Team Culture.
Your instructor can help you customize the content based on the needs of your group. Or, you could start with an Assessment Workshop to pinpoint the specific areas of training that will give your group the most value.
To learn more, just fill out the form below and we will send you additional information!
---
Here Are a Few Additional Online Team Activities.