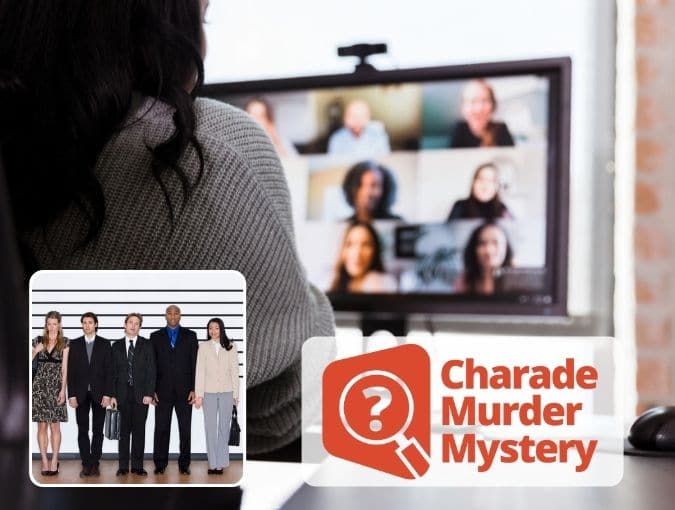 "Our instructor was great as usual. The activity was engaging and enjoyed by all!" — Angie Koebel
Virtual Murder Mystery Game and Event.
👍 For Teams that Want to Kill Their Boss (Just Kidding.)📊 Improves Attention to Detail and Critical Thinking.
This virtual murder mystery is a fun way to jazz of a Zoom meeting and build teamwork. You schedule the meeting just like every other virtual meeting. However, a few minutes after everyone logs on, one team member dies right on camera! Everyone in the virtual meeting is now either a witness or a suspect (sometime both.)
Next, teams work together to clarify just what each person saw and what they clues left behind point to. Then, they get to interrogate each suspect. At the conclusion of the event, teams complete a virtual scorecard to determine which team is the Sherlock Holmes of your organization.
⏰ 2 Hours | 👥 21-70 People | 💲 $30-$75/person
So, How Does a Virtual Murder Mystery Team Building Activity Work?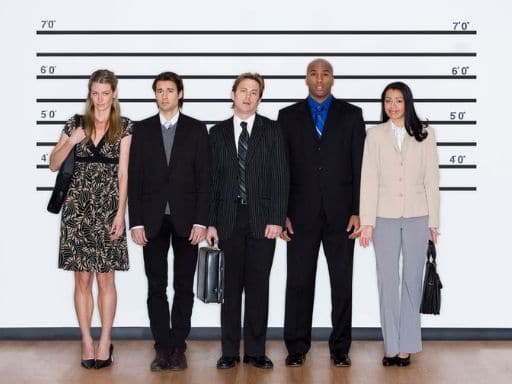 Your instructor will organize a virtual meeting with the "suspects" ahead of the actual murder mystery event. During this meeting, we provide the group roles to play and "cheatsheets" with sample interrogation questions and answers.
As the game unfolds, participants begin to uncover details about the shenanigans of the suspect group. For the last six months, they smuggled Cuban cigars into the country illegally, sold counterfeit products on Shopify, and even embezzled the illgotten gains from each other. The storyline is hilarious, and the suspect group typically has a ball deceiving their coworkers.
When we wrap up the event, teams complete a scorecard online to see who cracked the case.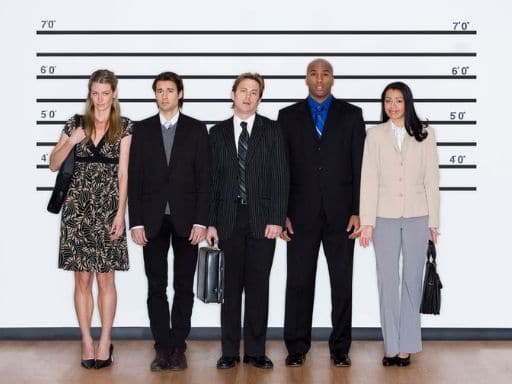 Make Your Online Murder Mystery Even More Fun with These Optional Additions.
Want to Add a Charity Donation?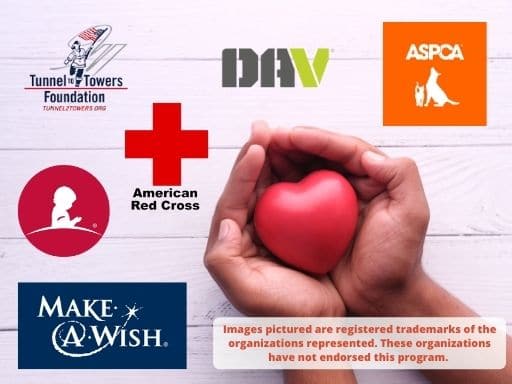 So, When You Solve the Crime, What Happens to the Embezzled Funds?
At the end of the Zoom meeting, you can lock away the murderer. (Just have him or her turn off the camera.) However, you can also turn the online murder mystery into a charity activity by having the winning team choose a non-profit to donate the embezzled funds to.
So, the conclusion is really up to you, the organizer. Some groups prefer that the winning team receive gift cards or even cash prizes. Other groups like to make the donation to a worthy charity. Some groups like to do both.
This is a very cost-effective way to conduct a corporate social responsibility event or service project. Your team will laugh, learn to pay attention to details, and do something nice for a good cause.
You can choose any charity for the donation. You can also choose any donation amount. Here are a few organizations, though, who really appreciate cash donations. St. Jude |Disabled American Veterans | ASPCA.
Or Add Some Classroom Sessions.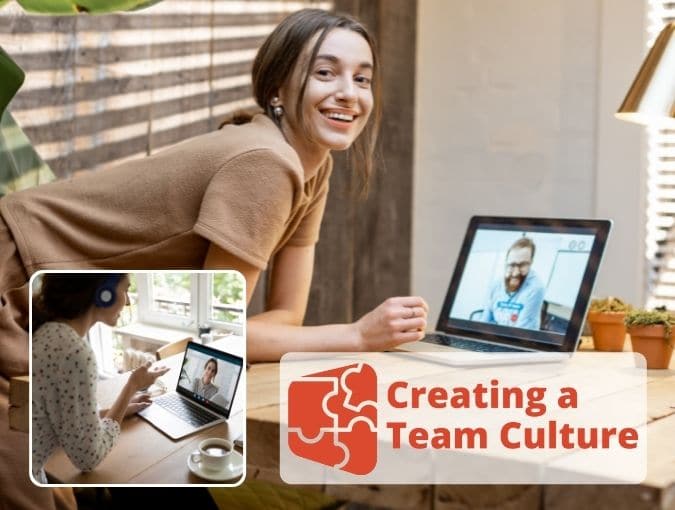 Turn Your Fun Virtual Meeting into a Half-Day Workshop or Full-Day Seminar.
You can easily add modules from our Creating a Team Culture program to increase the value of the time spent with your group!
We organize this content in one-hour (to 1.5 hour) modules. So, we can customize the additional sessions to the specific needs of your team. Add just a single module to make the team escape room into a half-day training session. Or, add four modules to create a custom day of team development!
Here are a few sample modules:
Build Trust and Improve Communication.
Reduce Negative Conflicts (And Increase Positive Debates.)
Identifying Strengths of Team Members.
Coaching and Mentoring Your Team.
Developing Leaders from Within.
Servant Leadership and Building an Inclusive Team Culture.
Your instructor can help you customize the content based on the needs of your group. Or, you could start with an Assessment Workshop to pinpoint the specific areas of training that will give your group the most value.
Here Are a Few More Virtual Team Building Options.