Team Building Tip-The Entertainment Value of Team Building Events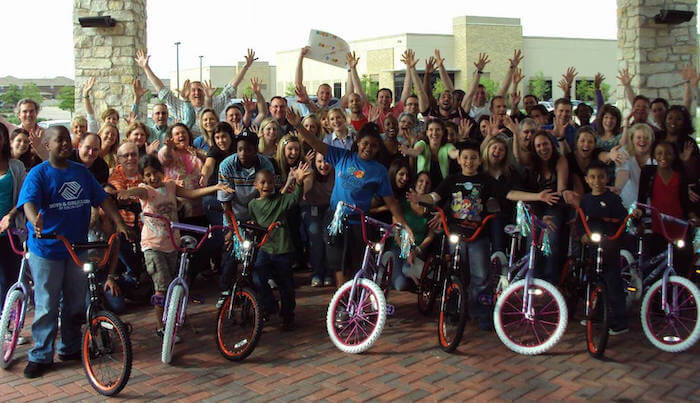 I'm ashamed to say that in the early part of my speaking career, I totally underestimated the value of entertainment in team building. Don't get me wrong. I knew from day one that the best way to teach was to do so while people are having fun. Since I came from a teaching background, I learned very early on that people learn faster when they are laughing, so there has always been a focus on making the learning process entertaining. However, in the last ten years or so, a whole new team building industry has come onto the scene, and as a result, the entertainment aspect of training — specifically team building activities and events — has taken on a much bigger prominence.
A couple of weeks ago, one of my friends invited my family to go to Six Flags for a corporate event that his company throws every year. The company has about 3000 employees, so they rented out the entire theme park for their employees for the whole day, and they have been doing it for years. It was entirely designed as an entertaining reward for their employees, and it was quite fun. Conventions, incentive retreats, special events, and the like have long been a part of the rewards for working with big companies, but in recent years, the "shared experience" has expanded into charity team building events where the entire group actually works together for a common goal. These types of team building experiences have had a fantastically positive effect on corporate cultures and charitable organizations all over the world.
Corporate Team Building Events are More Complicated than Standard Corporate Entertainment Event
Because corporate executives and event planners have been organizing these entertainment packages for decades, they sometimes think that a big team building event should be organized the same way. This common mistake can cause big challenges, though, and the event will often flop.
For example, about once every couple of months, our instructors will receive a request to do a bike building event, but they will specifically ask that the event be just the building process without really having any team building activities. Last week, we got a call from an event planner who wanted 400 people to build 200 bikes as a "day to give back to the community." After conducting over 3000 Build-A-Bike® team building programs, we've learned a lot about the bike building process. One of these truths is that the actual building of the bike is not that fun or exciting in and of itself.
When was the last time you were sitting up on Christmas Eve looking at a box of parts and thinking to yourself, "Man, I can't wait to put that thing together"? The putting together of parts is not really fun — it's work. Another problem is that most of the bikes shipped from Huffy or other bike companies come fairly assembled. It might take someone who is a bike novice about 15 to 20 minutes to put assemble one, and maybe 5 minutes for someone who has mechanical experience. So it would take 400 people a maximum of 20 minutes to put all 200 bikes together, and at the conclusion, there wouldn't really be any type of shared experience created.
Most participants would walk away thinking, "Okay, I did my duty," but they wouldn't take a lot of pride in their work. It's also not something that they would remember as being fun or entertaining.
A Great Team Building Event is Fun and Challenging!
This is where great team building events come in. Just like on a sports team, the fun and teamwork comes from overcoming adversity together. The pride and sense of accomplishment come from achieving something that was challenging. And delivering a challenging activity in a fun and memorable way is an art. The very best team building event facilitators are those who sweep the audience into a fun activity making it appear as though a competition is occurring within the group. Those who can get positive peer pressure working in a way to build up energy along the way and add a little bit of comedy can ensure that the events are effective every time. One of the reasons why charity team building events like Build-A-Bike and The Ace Race are so popular is that while these events are going on, team members are laughing and having fun, and because of the shared challenges that they overcome as a group, they feel a great sense of accomplishment at the end. So when the bikes are donated to cute kids at the end or when tons of food items are donated to the local food bank, the emotional impact is very high at the end.
A nice bonus is that when these activities are conducted at conventions or annual meetings, that feeling of pride and accomplishment tends to spill over and leave the participants thinking of the entire event as a major success.
So schedule a professional team building event for your next convention or annual meeting, and you will entertain as well as instruct your team!