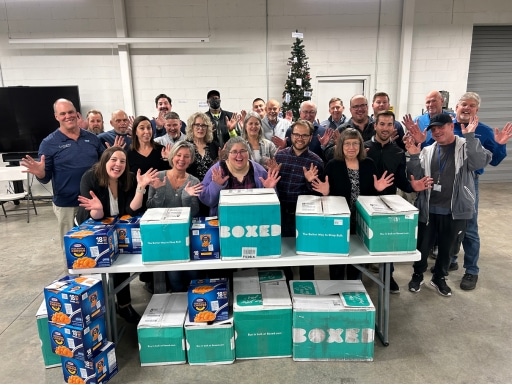 Covalen Inc., a leading provider of water and wastewater solutions, took part in an exhilarating Ace Race® team building event in Indianapolis, IN. With a total of 32 participants, the race helped foster teamwork and camaraderie among the employees. The event took place at the Covalen Inc. premises, creating a convenient and engaging setting for the competition.
Covalen Inc. specializes in delivering comprehensive solutions for water and wastewater challenges faced by engineers and owners. Their dedicated sales staff and support team offer valuable assistance in application, design, budgeting, and project support. With a strong commitment to providing exceptional service, Covalen Inc. is a trusted partner in the industry.
Covalen Inc. employees unite for Ace Race® event in Indianapolis, Indiana
The Ace Race® event provided an opportunity for the Covalen Inc. team to showcase their competitive spirit and bond as a team. Held at their headquarters in Indianapolis, the event venue offered a convenient and familiar setting for the employees. The energetic atmosphere and enthusiastic participation set the stage for an unforgettable day of friendly competition and team building.
During the event, the employees worked together to build an entire mini-golf course using non-perishable food items. The course was constructed with canned goods and boxes of Mac & Cheese. Then, the team's competitive juices began to flow as they put their skills to the test, aiming for the fastest and most impressive course. This engaging activity not only brought out the employees' creativity but also fueled their motivation to make a difference by helping those in need.
We gave our thanks to Covalen Inc. for their generous donation to the community. Additionally, we give our thanks to Wheeler Mission for their collaboration on making this event a success.
Want to boost morale with a fun team building event? Get in touch with us today to learn more about all of our team building events in Indianapolis, IN!