Jan Mitchell, "The facilitator did a wonderful job of inspiring and keeping the event moving smoothly! Everyone was engaged and truly enjoyed the activity. We were also very pleased we could support a local charity from our work community. Thank you!"
The Ace Race ® Mini Golf Team Building Activity
👍 Great for Competitive Teams.📊 Improves Morale and Makes Meetings More Fun.
This fun event gets the competitive juices of your team members flowing to feed the hungry! This is the fastest and most energetic charity team building event in the world. If your team likes to compete and have a great time, this is the event for you. Your team will build an entire mini golf course out of non-perishable food items like canned goods and Mac & Cheese boxes.
Over the past decade, participants in The Ace Race ® have donated over 400 tons of food to charity. Many of these donations were in areas hit by disasters.
⏰ 2 Hours | 👥 40-1000+ People | 💲 $55-$120/person
In-Person Only.
The Ace Race ® Is a Fast-Paced, Competitive Mini Golf Team Building Event.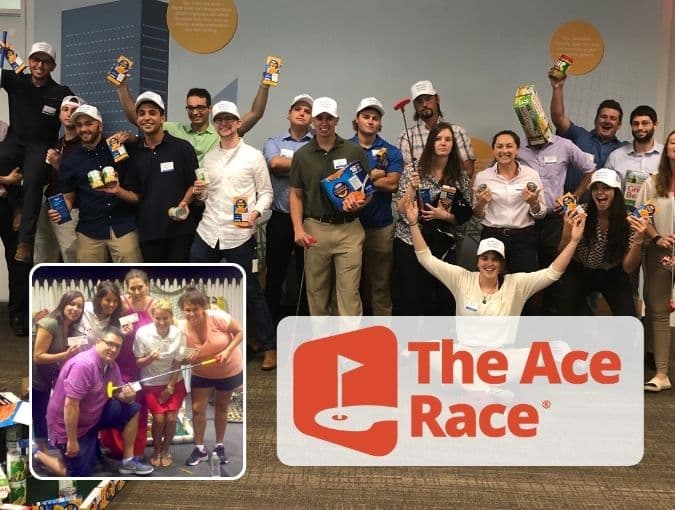 The Ace Race ® is our premier mini-golf team building activity. It is an energy-packed and competitive team event filled with friendly competition. The program has three parts. First, we divide your group into teams of six to eight-person teams. Next, each group works together to earn non-perishable food items from The Ace Race ® "store." As they acquire all of the items on their shopping list, they each build mini golf holes out of the food items. For instance, they line up the Mac & Cheese boxes as side rails. Up to 75 people can build and play a single nine-hole course (~800 pounds of food.) For bigger groups, just add additional mini-golf holes. (And the food donation gets bigger as well!)
Once the entire miniature golf course is completed, the Ace Race ® begins! This fun competition is a great way to build teamwork no matter the group size. It is great fun for all skill levels and for guests of all ages.
Each team races from hole to hole trying to get a hole-in-one on each. At the conclusion, the food items are donated to a local food bank or homeless shelter.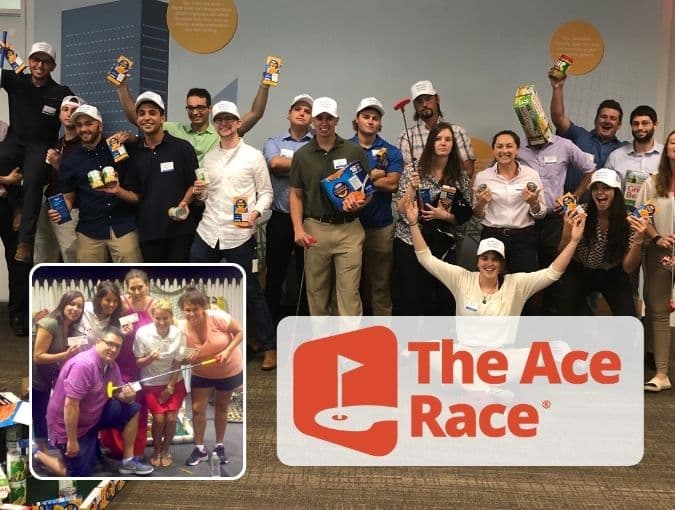 Optional Addition to Your Ace Race ® Group Event: Add Classroom Sessions for Even More Impact.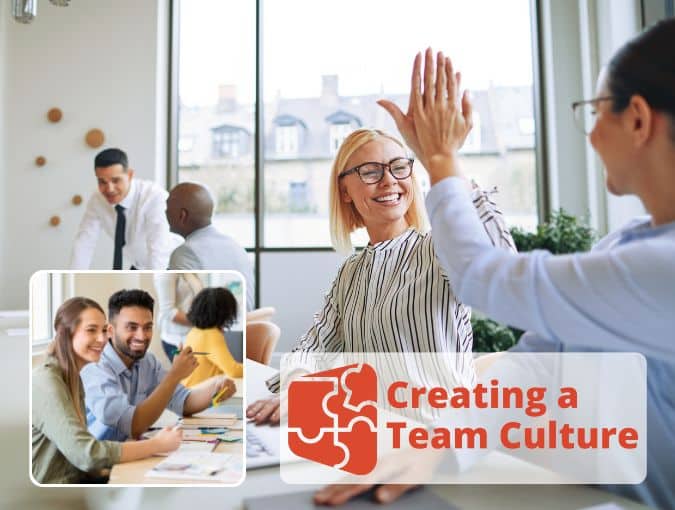 Turn Your Game of Miniture Golf into a Half-Day Workshop or Full-Day Seminar.
You can easily add modules from our Creating a Team Culture program to increase the value of the time spent with your group!
We organize this content in one-hour (to 1.5 hour) modules. So, we can customize the additional sessions to the specific needs of your team. Add just a single module to make the team escape room into a half-day training session. Or, add four modules to create a custom day of team development!
Here are a few sample modules:
Build Trust and Improve Communication.
Reduce Negative Conflicts (And Increase Positive Debates.)
Identifying Strengths of Team Members.
Coaching and Mentoring Your Team.
Developing Leaders from Within.
Servant Leadership and Building an Inclusive Team Culture.
Your instructor can help you customize the content based on the needs of your group. Or, you could start with an Assessment Workshop to pinpoint the specific areas of training that will give your group the most value.