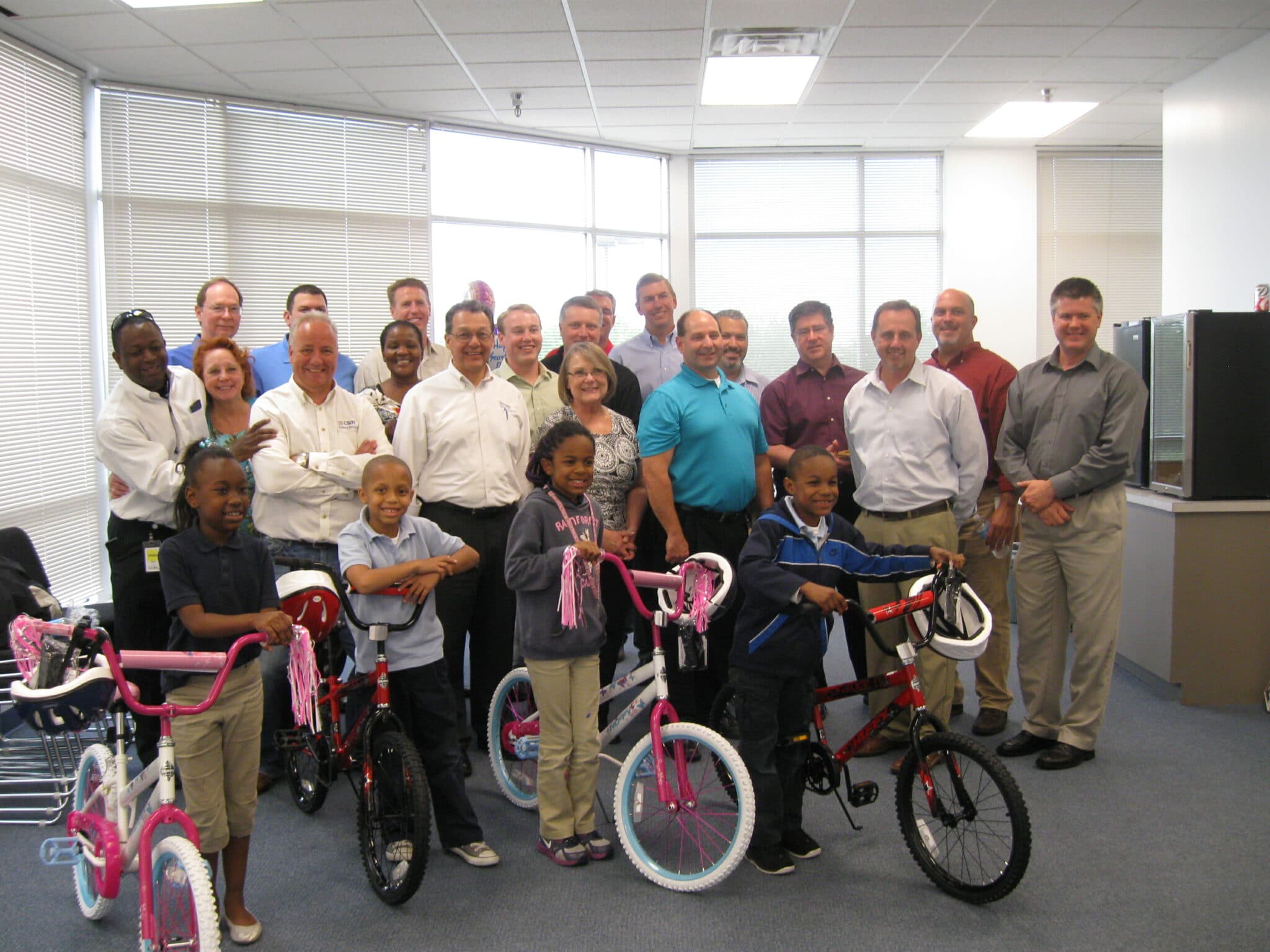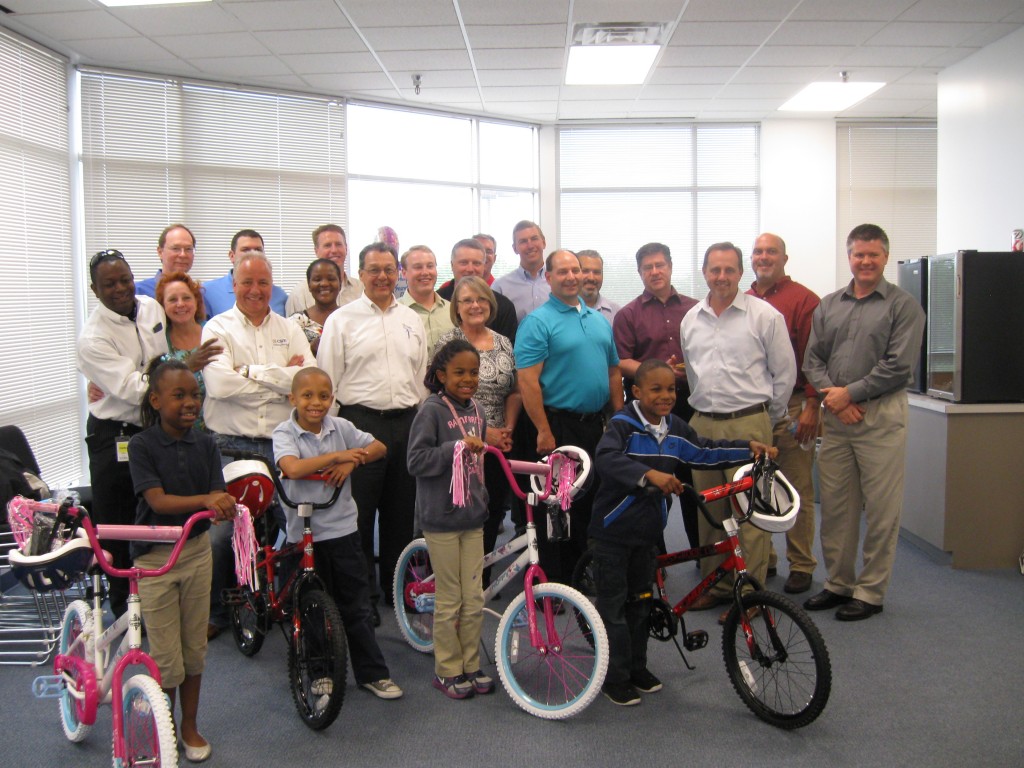 In Houston Texas CSM Bakery Products brought their plant managers from all over the United States for an operations meeting. Scott Chaney, the Plant Manager of Houston decided to end the day with the Build-A-Bike ® program to benefit some kids in their community. CSM Bakery Products is a wholly-owned subsidiary of Amsterdam-based CSM, the global leader in the bakery products and natural food preservation/green chemicals arenas.
CSM operates in 60 locations with over 9,500 employees worldwide. The North American division, Bakery Supplies North America (BSNA), is active in the U.S., Canada, and Latin America. BSNA operates 21 factories in the U.S. and has two production locations in Canada. The plant Managers had no idea what was planned for them and the end of the plant tour. Build-A-Bike ® uses a series of challenges and activities to encourage team building. Meant to be something of a caricature of behavior we can see in the workplace, teamwork and communication.
CMS Bakery in Houston Builds Bikes for Kids from the Boys & Girls Club.
The team building activities imply competition even though we tell them this isn't a competition it is meant to show the importance of working together, "we build teams by building bikes". When the group is split up into teams they each created a silo in their own little group and just tried to win. At the end of the event the grouped discussed what they saw during the activities. Some groups were very competitive and didn't work together. 
"This was eye opening and a great way to learn the importance of working together". — Scott Cheney CMS Bakery
Scott was involved in a Build-A-Bike ® team building event before. He wanted this group to experience the "WOW" effect that he had during his original event. "The kids coming to pick up the bikes, made the event fantastic!"
If you want information about how your team can organize a "team bike build" click this link. For a list of all of the team activities in Houston, click here.
The director of the Boys & Girls Club Stafford branch arrived with these very eager kids to receive the bikes. They were excited about the bikes that the CSM Bakery Products plant managers built for them. The CSM group also provided snacks that were made for the kids right there in the plant.