"To lead the people, walk behind them." – Lao-Tzu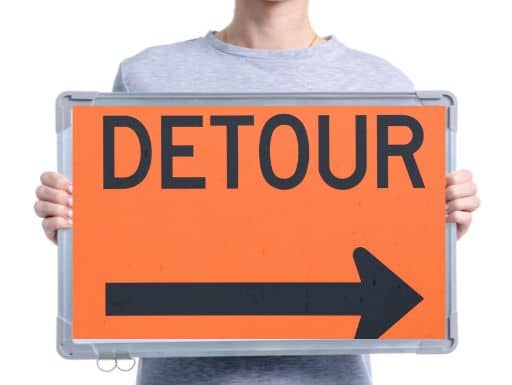 Joe Girard is the Guinness World Record holder for selling cars because he constantly goes out of his way for his customers.
For instance, if his customers ever need service on their car, Girard personally represents them when they come into the service department, and sometimes, pays for the work himself. Every one of his customers (and there are thousands) receives a special card from him every month. It may be a St. Patrick's Day card in March or a Thanksgiving card in November, but they hear from him every month. He has hundreds of things that he does in which he goes out of his way to make sure his customers are satisfied, and most are repeat buyers and refer friends to him.
LEADERS GO THE EXTRA MILE
When we go out of our way for someone, when we do something above and beyond the call of duty, we are creating a memorable impression upon that person.
Harvey Mackay once had a friend relay a story about a colleague that called him at 2:00 AM desperate because he needed $20,000 or he would lose his business. This friend told Mackay that if his own business had been in trouble, he couldn't think of more than a couple of people he could call for help.
Mackay replied that he could name 50 people that he could call. Mackay has those relationships because he has gone to bat for each of those 50 people when they needed help.
By going the extra mile, his network of people who absolutely trust him is huge.
If you want relationships like that, go out of your way for people.
Week #4: Developing Leaders Around You.
Principle #28: Go Out of Your Way for People.