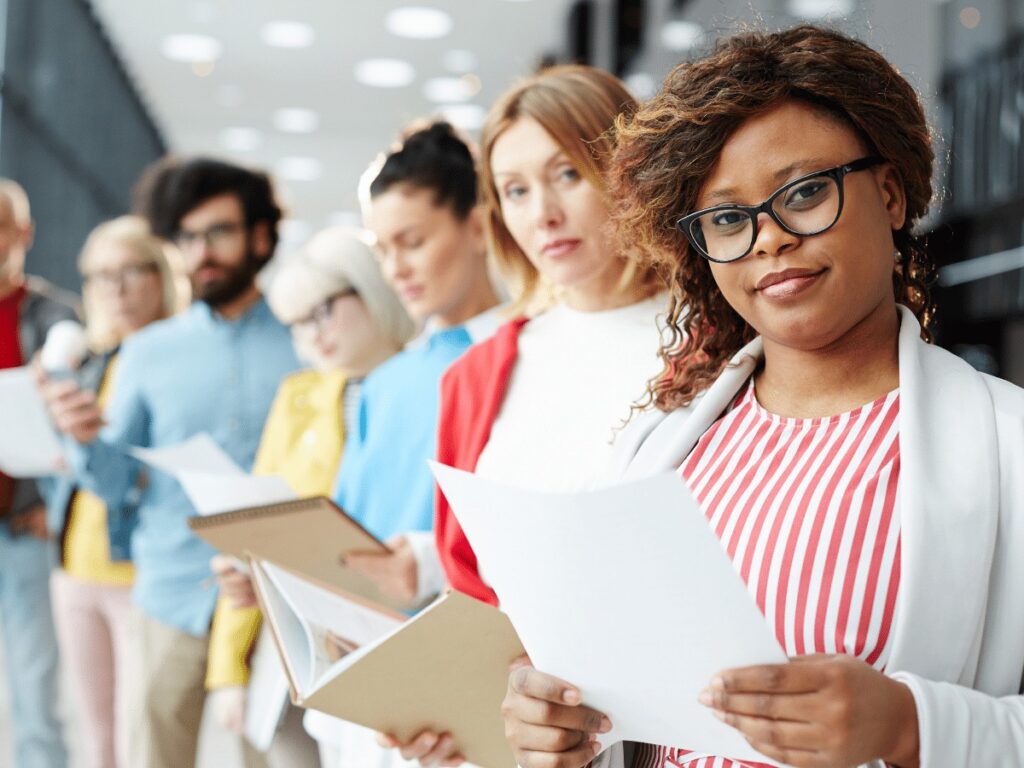 Want to show the world your expertise? In this session, I'm going to show you how to write a winning resume. We will also cover how to update your LinkedIn profile to show the hiring manager of your dream job that you're an expert in your field. Before we get to the technical stuff, though, we will show you how to avoid falling into the most dangerous resume trap out there. (Here is a little hint… Your resume should never be about YOU.)
Instead, you want to focus on the past experiences where you've helped an employer solve their problems. If these prospective employers know that when they hire you, they will have fewer challenges to deal with, you will put yourself at the top of the hiring list.
Instead of Making Your Resume a List of Accomplishments, Make It a List of Problems Solved.
Don't get me wrong. Your job application should absolutely be about you and your accomplishments. However, if that's all that you highlight, you'll miss out on a great opportunity to set yourself apart from your competition. Human beings tend to all have a few things in common. Most of us are pretty self-centered. We all have problems. We also all have challenges that we have to deal with. Well, guess what. Your prospective employer isn't a title or a company. The prospective employer is an actual human being! The prospective employer has challenges and problems.
So when he or she makes a hiring decision, they're not only checking for technical skills or professional experience. The main thing they want to know is the following…
Will hiring this particular person help me solve problems or will hiring the person cause more problems?
Often, we assume that the prospective employer will read our qualifications and automatically conclude that this qualification will be of benefit to the company. (By the way, most prospective employers are smart people. So many actually will do this.) However, just stating the qualifications is not always enough to paint the picture of how you can use your skills to solve the employer's problem. Explaining how your unique experience will solve their problems also gives you the opportunity to demonstrate the soft skills that go beyond job titles for a specific position.
Not only that, but doing this successfully will make the life of the hiring manager much easier! Instead of having them explain to their manager why you're a good fit, you're using your resume to do it for them. This will help you be seen as someone who can make the job of the employer much easier. That is huge considering the main goal the prospective employer has. The way that you are presenting your information to the employer is making his or her job easier. You're a problem-solver!
Update Your Resume for EACH Prospective Employer. (Customize It for Each of Them.)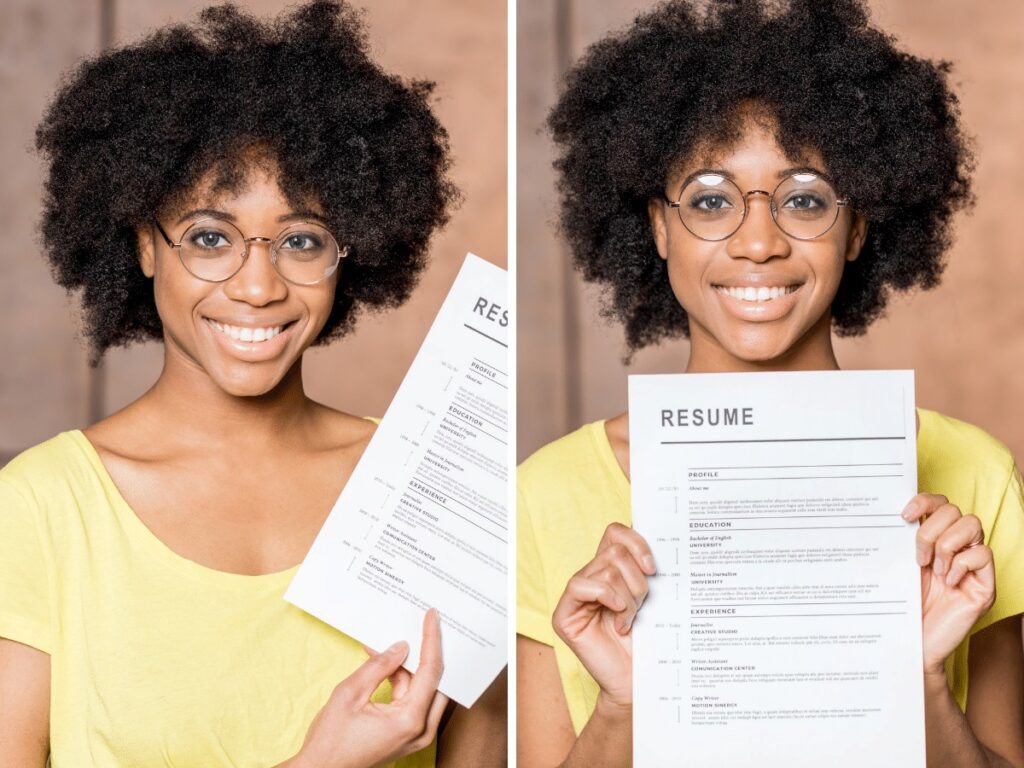 If every prospective employer had the same exact problems, a single resume would work pretty well. Realistically, though, each reader of the resume is going to be looking for different attributes. So, if you can customize the content for the reader and their specific job requirements, he or she will likely look at the resume favorably.
A few years ago, I realized that I needed to hire a new website manager for my company. Just so you know, I'm a geek at heart. I'm also very, very good at creating websites that rank well in Google searches. So, I had a specific list of criteria that I was using to evaluate candidates. If I was going to turn over my babies to an outsider, I wanted to know that they would be properly cared for.
My "decision-making hierarchy" of wants from the new website manager was the following:
An expert at search engine optimization.
The ability to hard-code a website versus using "builder" programs.
Someone who had expertise in Google Rich Text.
If the person had some audio visual expertise, that would be a great bonus.
Over 90% of the resumes that I reviewed were focused almost entirely on how great they were at making websites look pretty. Only a small percentage hit any of the four key skills I was asking for. As a result, most of the resumes were excluded from consideration almost immediately. The specific skills they highlighted in their resumes might have been interesting to a lot of employers. However, because they didn't attempt to find out what I was looking for, they were actually excluded from consideration.
So it is very important to do a little investigation before updating your resume. If you can find out what the potential employer most values, you can make adjustments that will help you stand out as the best person for that particular job.
Often, You Can Find Details About the Decision Hierarchy in the Actual Job Posting.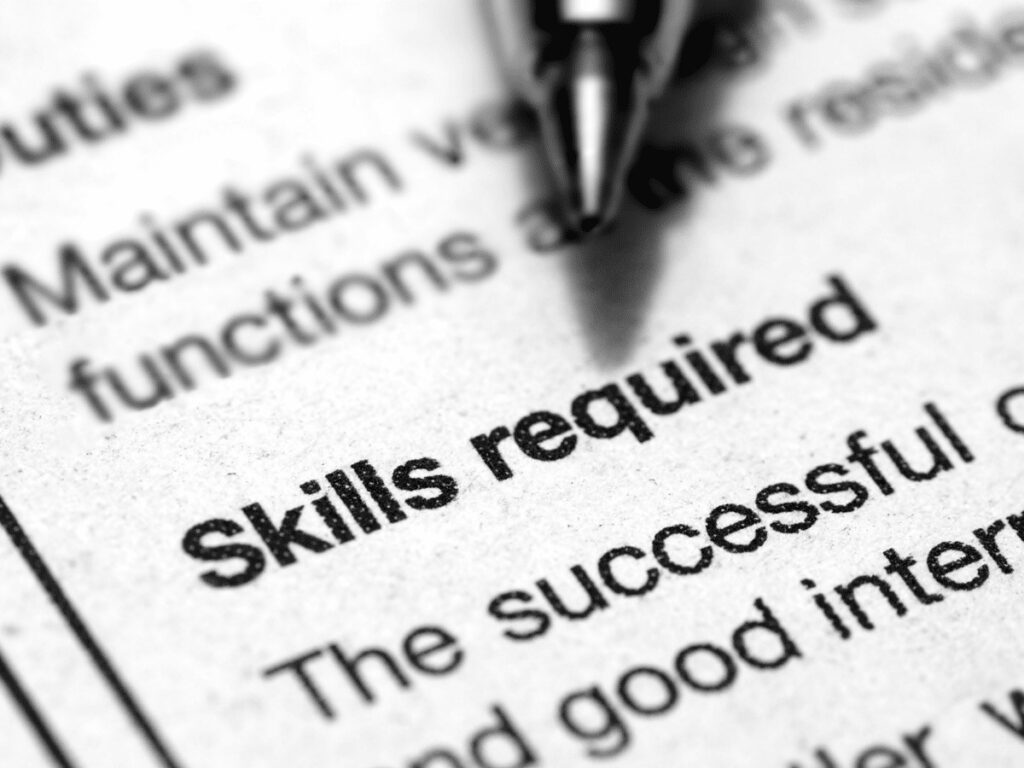 Every company is different. In addition, every interviewer has different challenges, wants, and needs. Unfortunately, these challenges, wants, and needs are rarely published alongside the job description. For instance, in my own example, I never publicized my criteria. That is, I never came right out and said, "These are the four most important things I'm looking for. Oh, and this is the order."
However, in the job posting, I put the following. "Our CEO is an expert at SEO and he's ready to train an eager website specialist." (This was actually the first line of the posting. That typically is a big clue.) I also put a list of required skills including Google PageSpeed Insights, Google My Business, and Rich Text Format/Schema.
Most people look at the list of requirements as a checklist for hard skills and think, "Oh, I got that one. I'm okay at that one." Etc. They never stop to ask themselves, "Hmm? Why is that one on the list? And why is that one at the top of the list?" These requirements are huge clues as to the criteria that the decision-maker is going to use in hiring for this specific role.
In fact, if they give you a list like this, by all means, use that list to update your resume. With that list, a candidate can go to his or her job experience and highlight their relevant experience in those areas. For instance, if any candidate had put something like the following would have been hired immediately:
"At XYZ company, I led a team that modernized our website's WordPress theme. Even though we added stunning pictures and video, we were able to almost double the Google Page Speed percentage. We also hand-coded each page to make sure that the Rich Text showed up in search engine results."
The point is that the interviewer will often give you clues in their job posting.
Research Both Your Prospective Company and Prospective Interviewer to Determine Potential Problems You Can Help With.
At the very least, do a Google search for the company and the person who will be interviewing you. Specifically, pay close attention to postings on social media. Below is a list of good places to start when doing your job search.
Do a Google search for the company name.
After the cursory search on Google, hit the "News" button below the search bar to find current news stories.
Next, search for the company + "corporate values."
Do a Google search for the interviewer.
If the interviewer's LinkedIn profile doesn't pop up, search for the person on LinkedIn.
*** Most importantly, copy the interviewer's title into Google and do a search.
Each of these searches will give you clues as to what the company and interviewer value. The last search, though, will help you better uncover problems the interviewer might be experiencing.
For example, let's say that the title is "Talent Developer." When I insert that title into Google, I get the following titles in the results.
Why Talent Developers Are The Most Important People In Your Company.
Are You a Talent Developer or Talent Waster?
Developing Your Organization's Brand as a Talent Developer.
Each of these articles can give you insight as to what challenges the interviewer may experience day-to-day.
When You Update Your Resume, Customize the Cover Letter (Email, etc.) as Well.
Once you have done all the research, customize the cover letter and the rest of the resume for the person who will read it. Try to put yourself into the shoes of the person who is making the hiring decision. Ask yourself, "If I were this person, what challenges might I be experiencing?" Create a list of as many possible challenges as you can think of. Then, rank the challenges in the order you think might be most important to the interviewer.
Keep in mind that this is really just a "Guessing Game." You likely won't have all the information to accurately pick the challenges. However, if you can identify two of the five challenges and address those two, you will have an advantage over those who cover none.
Going back to the "Talent Developer" example, "What challenges might this person have that hiring me could fix?" This person works for a multi-national company. As a talent developer, she is likely responsible for helping the entire team develop new skills. She may also have challenges with the different cultural norms from different countries. So, if the applicant can show the interviewer how he or she could help reduce or fix these challenges, the applicant will be viewed favorably.
By the way, one of the resume writing best practices is to use their words to explain your experience. For instance, in your current position, you may use the word "Vendors." However, on the posting or in LinkedIn profiles, you see the word "Suppliers" instead. In your resume, you'd want to use Suppliers since that is the term they use.
For additional details, see Position Yourself as the Expert
Create a Stunning LinkedIn Profile that Proves You Are the Expert.
Once a potential employer receives your resume or application, he or she will scan it quickly. Then, the person with Google you. So as important as the resume is to a good first impression, your internet activity is even more vital. For most of us, our LinkedIn profile will rank toward the top of any internet search. So spend some time making your appearance on LinkedIn inviting to a prospective employer. Here are a few simple things you can do to improve your profile.
Upload a Professional-Looking Portrait for Your LinkedIn Profile.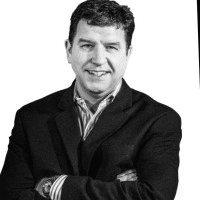 Your portrait image on LinkedIn will show up in internet searches and is populated to a lot of different websites. Make it look professional and sharp. LinkedIn recommends an image size of 400 X 400 pixels. An easy way to create a fantastic photo is to just do a selfie with your phone. Then use an image creation software like Canva to make it look awesome. (By the way, if you have created your resume in Canva, you can just copy/paste your portrait to a 400 X 400 new design in a single step.)
Make sure to smile and be professionally dressed in your photo.
Make Your LinkedIn Banner Eye-Catching.

The LinkedIn banner (header image) is the first thing a visitor will see when they click on your profile. This is a great place to share photos of past successes and images and phrases that show your personality. For instance, if you look at my background image on LinkedIn, I have a collage of photos from my classes. In addition, I added my name and title to the image. (More on this in the next section.)
Just as with your portrait, Canva or other image software can make creating this image much easier. In the search bar at the top, just type "LinkedIn Banner" to get a selection of templates you can use. You will get dozens of templates when you search. In the top left corner, you will see a color pallet. You can select your favorite color to narrow down the selection.
Make Your Headline a Problem that You Solve for People.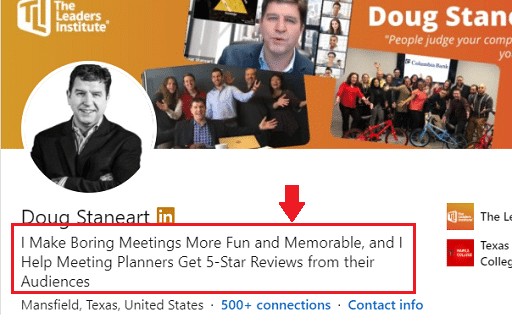 The reason why is that LinkedIn gives you the ability to add a "Headline" to your profile. Most people just put their current job title here. However, this is the perfect place to put a major problem that you solve for others. For instance, in my profile, I put, "I make meetings more fun and memorable." I also put that I help meeting planners get five-star ratings.
When we focused on the resume, we spent a lot of time identifying potential problems of the interviewer. If you find that a single problem shows up with different interviewers, then that may be a great thing to address in your headline. Below are a few options.
Accountant: I help companies avoid IRS audits.
Project Manager: I make sure that projects are completed safely, before deadlines, and under budget.
Salesperson: I find and bag "White Elephant" accounts.
Engineer: I bring technical hair-brain ideas into a reality.
Humor goes a long way here. However, the most important thing is to treat this like a "Headline." The headline is just supposed to get the reader to want to read more. You want the reader to say, "Hmmm… That is unique."
It's not just for LinkedIn, by the way. If you've always been unsure about what to put in a resume summary, your headline will fit here nicely. Placed right at the top of the resume, it can suggest to the reader how every skill set in the resume relates to the headline.
We suggest tailoring a different versions of your resume for each company, and likewise, the professional summary can also be tweaked a little to resonate for each job listing. One of the most common resume mistakes is to use this section to write about yourself, but as we said in the very beginning, don't fall for this trap! Make sure to always position yourself as the solution to your future employer's problem.
Tease them with the First Sentence of Your About Section.
The About section of LinkedIn is your first chance to try to get the reader to explore more about you. Only the first sentence will appear, though. However, there is a "Read More" button that is optional for the reader. Just like with the headline, the first sentence here is important.
Although the About section is… well about you, remember to focus on how what you do helps other people solve problems. So instead of saying, "I have five years of project management experience," make it more of a solution statement.
I typically get assigned the "has to been done in an impossible timeframe and under budget" projects because of my track record. Although my success rate isn't quite 100% (some projects really do have impossible requirements,) over the last five years, 90%+ of my projects were completed before the established deadline and under the project estimate.
This is your chance to brag a little about yourself. Remember that things that you have done may seem ordinary or common to you. You do them every day. However, that is the consistency that potential employers are looking for. Because you do them every day and they are common, you make yourself unique. (Most people don't do these things every day.)
Reach Out to a Few Contacts to Request a LinkedIn Recommendation.
One of the unique features of LinkedIn is your ability to receive recommendations from your connections. In a resume, people used to include references. Way back when I first began hiring team members, this was one of the first things I would look for. By the way, I rarely called the references. My assumption was that if you put someone down as a reference on your own resume, they would likely say good things about you.
However, anytime I'd see the phrase "References Available on Request," I automatically excluded the candidate. My assumption here was that if you couldn't find at least a couple of people who would talk nice about you, I don't want you on my team.
LinkedIn recommendations, though, allow you to list an unlimited number of references. Just hover over this section and click the "Request a Recommendation" button. Begin to type in the name of the contact. Once you find the person, just click the button again.
Just a few of these can be a very positive addition to your profile. Think of this like an Amazon rating for yourself. When we buy something online, we often look at the customer reviews. How many five-star ratings are there? The LinkedIn recommendations work the same way. If one or two people recommend the product (or person,) then it (he/she) is somewhat untested. However, if dozens of people have offered a recommendation, the risk of making a mistake is lessened.
Make Sure Your Work Experience, Contact Information, and Other Details are Accurate.
Obviously, you want to make sure that all of your information on LinkedIn is accurate. So, make sure to proofread everything. In your work experience, pay close attention to a couple of things. First, try to avoid gaps in the timing of your work history. If there is a gap, make sure to explain the gap in your about me or even the next section of work history.
For example, "After spending six years as a full-time mom raising my daughters, I returned to the workforce in 2018 as…"
The other thing that you want to avoid is overlapping experience. For instance, if you worked for a company for 10 years and left to start your own company, that may be great. However, if the timeframe of you starting your own company begins two years before leaving that company, that creates a red flag.
By the way, don't forget to use a professional email address!
LinkedIn Activity Can Showcase Your Expertise.
One of the newer things that LinkedIn allows you to do is to showcase your expertise by showing your LinkedIn Activity. This feature is similar to a combination of both a blog and a social media feed. You can write posts or articles related to your expertise. Alternatively, you can share or comment on other expert's posts. Each of these activities will show a reader that you have specific expertise in your field.
In fact, this is a great way to subtly share a couple of great success stories with potential employers. For instance, you can write about a recent project that ended with a great success. Or, you could a few tips that you have discovered that help you do your job well. Any of these postings will show up on your LinkedIn profile. So when the prospective employer (or prospective customer) checks you out, they see that you are an expert.
If you don't think of yourself as a writer, here is an easy way to put yourself at the top of the hiring list. Go to the job posting and look for that list of required skills. Then, just do a search for those words in posts on LinkedIn. When you find a few titles that apply, comment on those posts. When your prospective employer looks at your profile, he/she will see that your interests are in line with the exact requirements of the job.