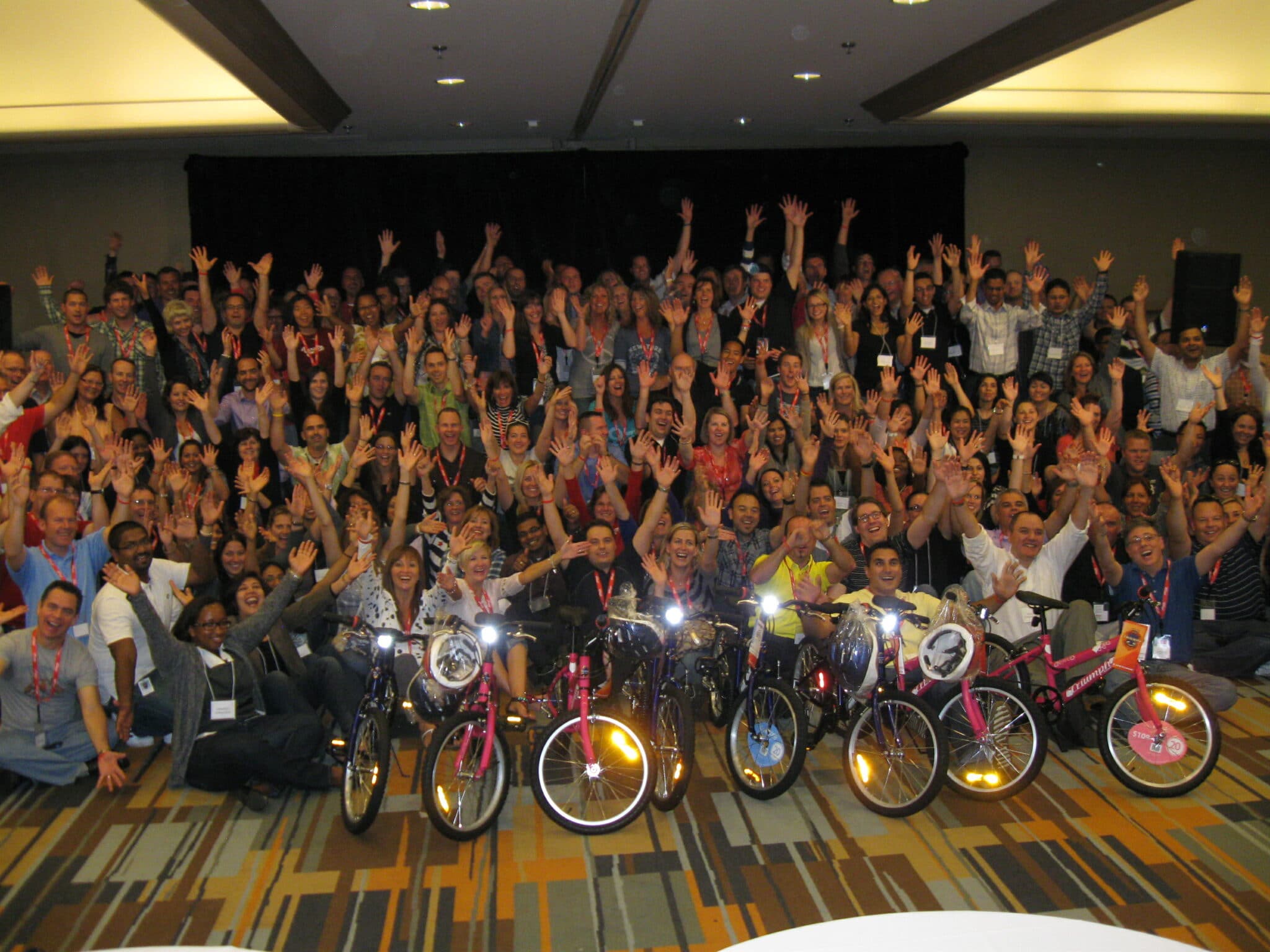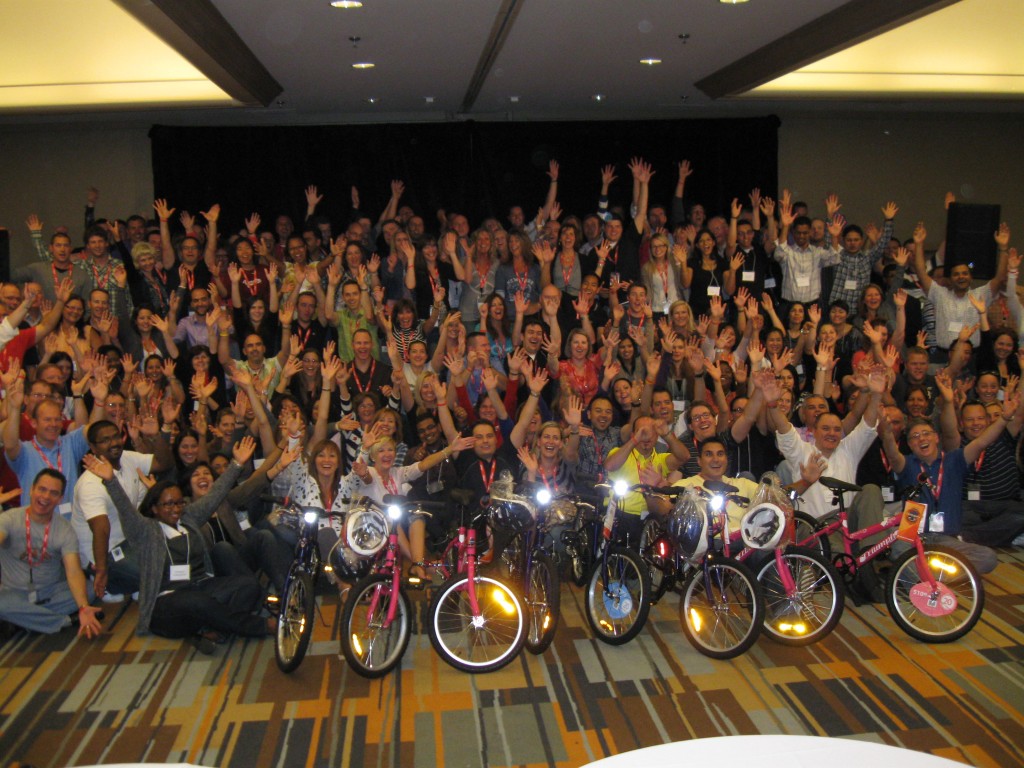 150 Laramar Community employees get together for a Build-A-Bike ® in Denver, Colorado.  The Laramar employees took time out of their busy schedules to gather for a 3-day meeting taking place in downtown Denver.  The theme of their meeting was "Mission Possible" and the intent was to redirect their focus on raising the level of their customer service.  They were happy with where it was but wanted to take it to another level.  Laramar owns and manages apartment communities nationwide. 
The attendees were from all over the country and it was a mix of new hires and people who had been with the company for some time.  The group was comprised of community and service managers and the field workers who are in direct contact with their customers.
The goal of the event was to have everyone walk away with a fulfilling experience that was fun and unexpected and for the group to get a true sense of "team".  The activities in the Build A Bike ® are designed so that the participants learn team building in an experiential way. 
Laramar Builds Bike for Kids in Denver, CO.
They are broken into teams and are given tasks that cement their team identity, only to discover that ultimately they have to go beyond what they think is their team to accomplish their goals.  Not only are the teams more effective when they work together but they are happier because of the sense of camaraderie. By the end of the event, they saw that sharing information and working through problems with communication is the path to everyone winning.
It was a good day to be a kid in Denver!  The Laramar participants donated 24 bikes to children at the Boys and Girls Club of Denver.  The organizers had been able to keep the kids a secret to their participants, including their CEO.  He was so surprised and delighted when all those kids came in the door that he was unable to hide his tears of joy.  Many of the participants were moved to tears but the kids were jumping up and down with enthusiasm, just the way it should be.
Thank you Laramar for your generosity!  You made this mission very possible and you have the 24 bikes and happy kids to prove it.