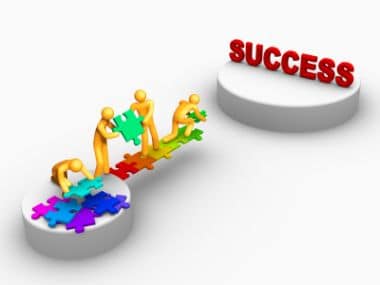 Lycée Francais of New York held a Creating a Team Culture workshop this week in New York, New York. The workshop participants included about 40 non-faculty staff from the school from all departments – Human Resources, Admissions, Maintenance and others. The Lycée Français de New York is a nonprofit, private school. It is part of the network of French schools abroad, which is made up of over 400 French schools in more than 125 countries around the world. The Lycée accepts students from Pre-Kindergarten through 12th grade. The school prepares its students for their choice of three exams: the French Baccalaureat (series ES, L and S), the American International Baccalaureat (OIB) which places particular attention on language, literature, history and geography in English, and the French-American Baccalaureate (BFA) which integrates three Advanced Placement (AP) exams. The Lycée Français de New York has over 1,350 students representing more than 50 nationalities.
We began the session talking about personality styles and how they affect our communication styles. As we discussed the natural strengths and weaknesses of each style, we tied in an overview of each of the four sets of People Principles. This group had done a more in-depth Creating a Team Culture workshop with us in the past, and wanted this one to be a refresher for those that had been through it before while still bringing value to those for whom the material was new. As we reviewed each set of principles, the group engaged in a brief activity to help them digest the material and think about how it applies to their everyday workplace life.
The members of the group participated in all of the exercises with enthusiasm that created a buzz of conversation all around the room. It was clear that this was the tip of the iceberg in terms of what they could do and discuss with the principles. By the end of the brief session, everyone left with clear ideas about how they can individually and collectively change their workplace dynamics for the better.
"This was really great – everyone was engaged and enjoyed the workshop greatly! We'll definitely do more of this in the future." — Antoinette Silverman, Lycée Francais of New York
Communication difficulties can cause problems in the workplace that extend beyond the workforce and begin to affect our customers in adverse ways. Include Creating a Team Culture team building workshop in your plans to give your employees the tools they need to be more successful together!
| | |
| --- | --- |
| | Ellen Patnaude is Vice President of Instruction for the Northeast region. She is based in Detroit, Michigan, but she also teaches in Chicago, Cincinnati, Columbus, Toronto, Baltimore and other Northeast cities. |
For details about a team building event in New York, NY, click here!