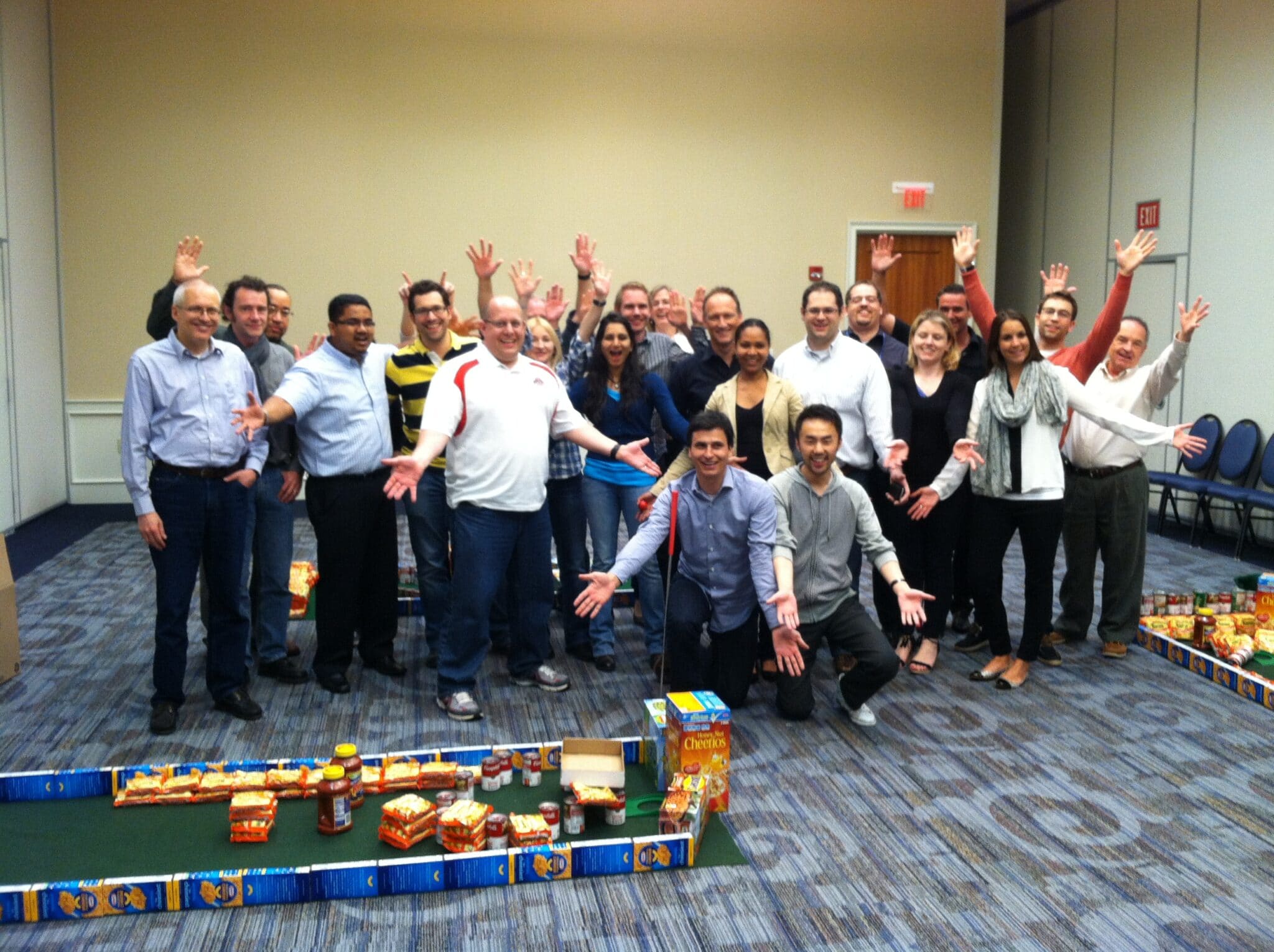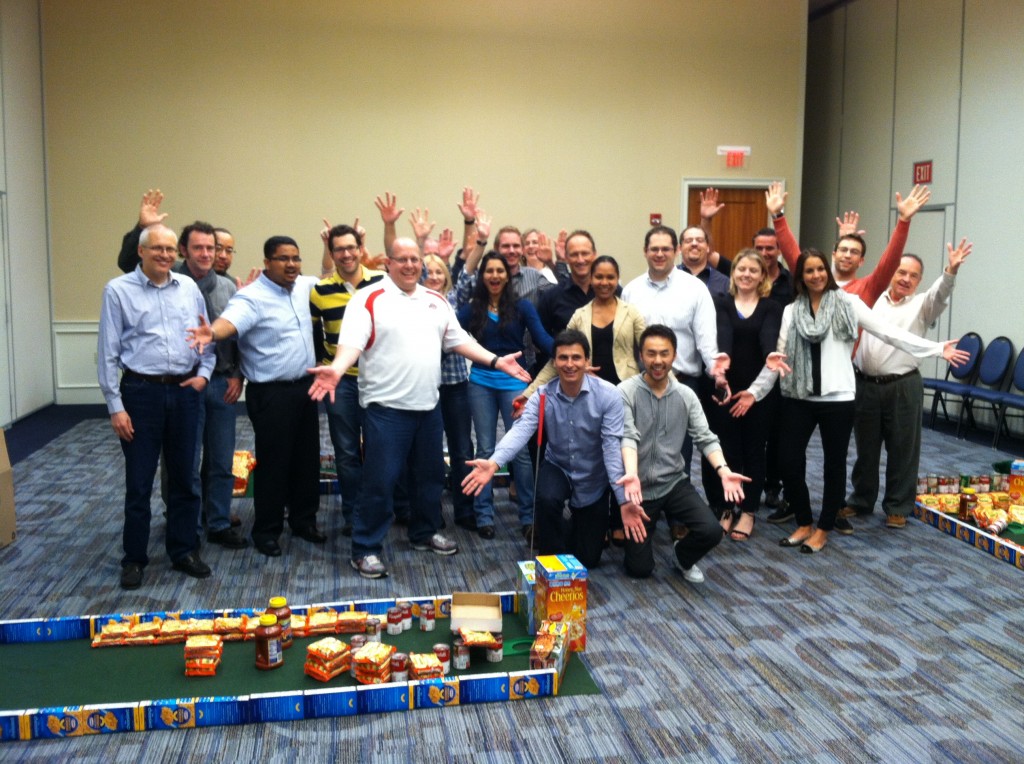 Mettler Toledo recently included an Ace Race ® team building workshop in an off-site meeting in Columbus, Ohio. The group that gathered for a four-day conference came from around the globe. They wanted to have an afternoon of team building and having fun together, while giving back to the local community.
The Ace Race ® began with a couple of quick warm-up activities that get at some of the fundamentals of good team communication. The group shared some laughs and the competitive spirit was high! Moving into the Ace Race itself, each team created a mini putting green for themselves using non-perishable goods. Each green had a unique design and some included very tricky obstacles! All of the teams then had a race to see which team could get around the entire course first, making a hole-in-one on each green.
Holy Toledo! Mettler Mini Golf Team Game Feeds the Hungry in Ohio
This group started out a little low-key, but very competitive! There was a lot of laughter and cheering as they created and then played their course. One of the teams made the mistake of making their hole so difficult that even THEY couldn't get past it for a long time! At the end of the event, they invited the Mid-Ohio Food Bank to accept their donation of 321 lbs of non-perishable food goods! A representative from the organization came and talked to the group about the impact of their donation to the local community.
"This is a competitive group, and a mini-golf event was perfect for them! It was a nice break from the rest of our meetings." —Natasya Di Russo, Mettler Toledo
Team building workshops that are composed of activities that have a point, coupled with a lot of fun and the opportunity to give back to the community are a great way to get people having fun together. Consider including an Ace Race in your next conference and give your team a memorable experience!
If you want information about how your team can organize a "mini-golf team building activity" click this link. For a list of all of the team building events in Teledo (via our Detroit office,) click here.