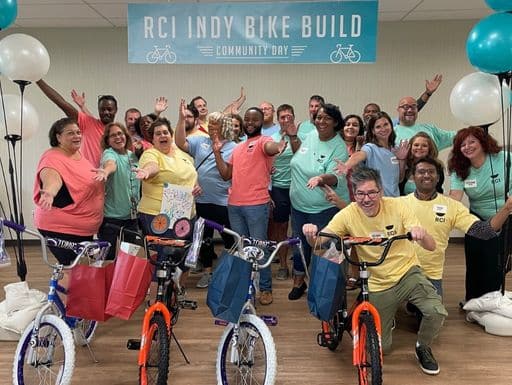 RCI Vacation Exchange gives its clients the ability to trade their timeshares for accommodations around the world. Their program puts choice back into timeshares. RCI created a global travel network. Sounds nice, not being stuck to reserve at a single travel entity. They go beyond accommodations too and can help offer help with rental cars, passes for attractions, and cross-country flights.
Our instructor Candace led a two-day retreat. This allowed as many employees to participate as possible. This event was back-to-back fun and high energy! Dedicated teams proved their knowledge and team rapport by completing various clues and puzzles. On the opposite side were judges. They confirmed a team's accuracy or need to rework their answers. These answers earned bike parts and eventually the assembly of a bike.
Bikes graciously went to the students of Christel House Academy. The academy believes kids are more complicated than usual education gives them credit for. Their program provides lessons beyond academics to educate those enrolled. They use a holistic approach to learning that transforms whole communities.