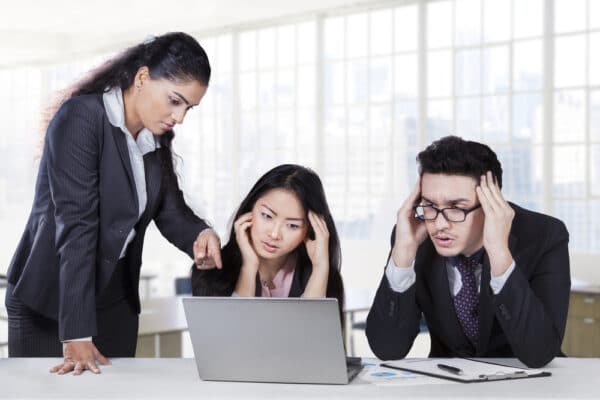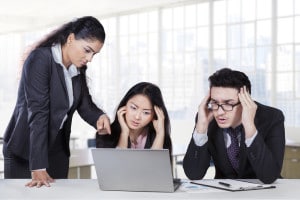 You're a top producing salesman who's consistently hitting sales targets, contributing marketing ideas, and are well-liked by colleagues. You have a bright future, and you are very optimistic about your opportunities within your company. Your boss, who's moving up the ladder, decides that you're ready to move into management and head the team as she moves into her next role within the company. It's an opportunity to shine as a leader, or is it really? Quite often, new managers fall into a number of potential pitfalls when managing people for the first time. Below are the 4 Mistakes that New Managers Often Make (and how to avoid falling into these traps!) Why do new managers commit these apparent mistakes that seasoned leaders successfully avoid?
Not Recognizing Your New Role
Early on, you need to realize your role has shifted from productive salesman to director of an environment that produces outstanding salespeople. If you persist in doing what you've done best in the past, you'll interfere with other people's work and neglect your role, resulting in more rookie mistakes. You'll feel justified for taking credit when things work. When they don't, you'll indignantly blame others for not doing their job in the first place. Result: low morale.
Make a conscious shift. When clearing up your desk, file digital and physical documents in a folder labeled Sales Person and put it away. Create a new one named Sales Manager to mark your transition, psychologically, and kinesthetically. A seasoned manager consciously shifts away from his old role, so he doesn't hover as his people work. Instead, he focuses on providing the environment for his team to perform well.
For additional reading on this topic, you might take a look at "7 Ways to Build Trust Within Your New Team.".
Making Sweeping Changes at the Get-go
Perhaps you've embraced your role even before day 1 and are so gung-ho to improve procedures. You're convinced you have a new, better way to do things. Wait before implementing or you'll create tensions with your team and other managers. They'll think you're making their lives difficult or criticizing the way they've done things for years. Either way, you'll get a cold reception or outright opposition.
A seasoned manager acknowledges existing procedures that work well, recognizes his predecessor's contributions and collaborates closely with his team when changing systems and policies.
Not Getting to Know Your Team
You might say, "I've worked with them for years. It's the other managers and bosses I need to get to know." You're not altogether wrong, but neglecting this important step can blindside you, especially when you concentrate only on pleasing the higher-ups. You'll take on more work, accept higher sales targets, and get your team swamped. You'll regularly cascade unpopular decisions from above but rarely raise your team's concerns to higher management because you don't know what those are. It's a situation that breeds discontent.
Meet promptly with each team member to share your expectations and explain job requirements. Ask about their ideal scenarios and pain points and communicate those concerns to top management. A seasoned manager seriously takes her duty of connecting the team and upper management. She knows her team's motivations, strengths, and challenges as she grooms them for bigger responsibilities.
Losing Site of the Big Picture
You're settling into your new role, relating well with your team, and the day-to-day systems are purring along. You've earned a big pat on the back. But are you so immersed in everyday details and forgetting about planning and strategy? How does your team contribute to the total enterprise and the broader industry?
A seasoned leader reacts quickly to a crisis but regularly steps back, planning, and strategizing to avoid recurrence and adjust standards. She networks with HR, training, support departments, industry peers, and other stakeholders. Then, she sets benchmarks for the team, knowing exactly how the team fits in the big picture.
For additional reading on this topic, you might take a look at "How to Create a Personal Vision Statement.".
Leading others can be daunting. Take comfort in this reality: your team wants you to succeed and will overlook early mistakes. Don't act like you have all the answers. Your initial uncertainty is the best tool for drawing support on your way to becoming a shining, collaborative leader.