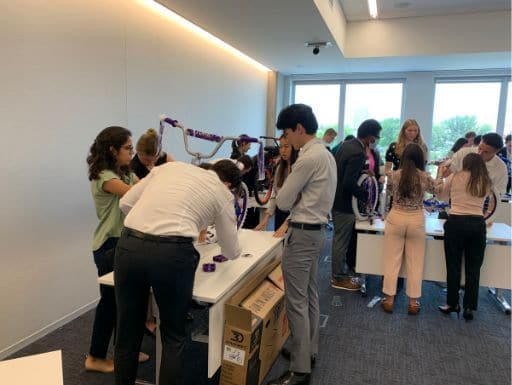 J.P.Morgan's Summer Interns came together for a fun team event here in Plano. While a handful of attendees are area residents, many of them flew in from all over. This creative bunch participated in our Build-A-Bike® team event.
J.P.Morgan Chase sets up a thorough, rigorous program for its interns. They brought together the cream of the crop, best of the best in their respective fields.
Impressively, the internship program with JPMorgan has an average acceptance rate of 1.7%. The intern program gives candidates ample training and helps bridge the gap between their degree and their first job. However, JPMorgan has perfected the optimal speed to teach their interns quickly and confidently. This extensive program prepares them for their positions and then each intern goes back to their branch.
Dallas Interns Build Bikes During Team Event.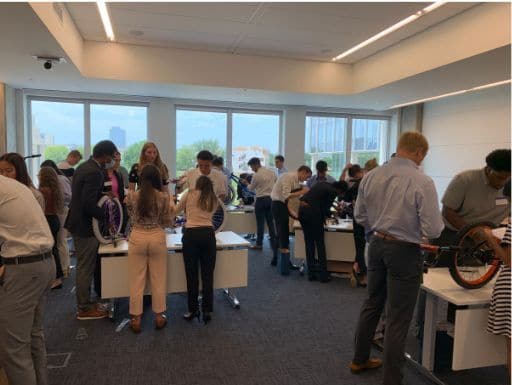 Instructor, Chris Springer, had participants come up with different ways to introduce themselves and energize the other interns. (Two notable presentations involved confetti and a song.)
After the introductions, the race was on. Each team worked together to earn each piece of their bicycle. Then, the groups assembled all of the bikes for the donation!
This enthusiastic bunch chose to donate their collection of bikes to the Boys and Girls Club of Grand Prairie. The interns got a chance to experience the JPMorgan give-back culture. They also had a blast working with each other.