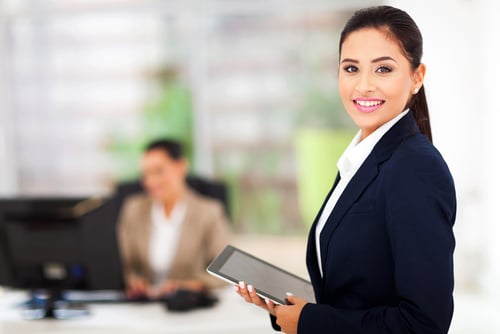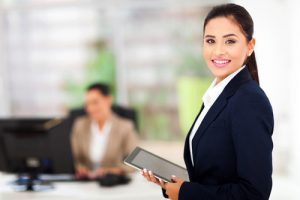 Your leadership skills determine if your company achieves its goals, struggles to keep up, or falls into abyss in today's cut-throat economy. Despite hundreds of publications about leadership skills, many managers are struggling in their role. Why? Sometimes, it's for lack of trying. Sometimes, it's poor business leadership, or just the wrong techniques. Whatever the reasons, you shouldn't give up. Remember that no one is born with good leadership skills, despite what the cliché says. Leadership skills can be learned, practiced, and perfected on the job. So, for those of you who are like me and looking for the easy way… below is The Minimalist Guide to Improve Leadership Skills (even if you don't know how)!
Improve Leadership Skills — The Easy Way
1. A Successful Leader is Passionate about the Company's Cause
His interest goes far beyond profit and sales. Employees and even customers are drawn to leaders dedicated to what they do. Your leadership skills won't be complete without the ability to inspire others with your vision and the courage to charge headfirst into the battlefield. Instead of just telling your people what to do, go out there and do the work. Take off your coat, roll up your sleeves, and prepare to get dirty.
For additional reading on this topic, you might take a look at "The Importance of Corporate Social Responsibility".
2. Give Employees the Chance to Play a Bigger Role
People often ask me, "How do you get so much done in so little time?" Well, I'm not afraid to delegate. I know my team will get bored if they do the same things day in and day out. When that happens, their will to work and performance will deteriorate.
So far, the best solution I've found is to train employees to take on bigger responsibilities little by little. Make no mistake, I don't delegate make-or-break tasks, just the small ones I need to do but don't have time for. When an employee proves worthy of my trust, I might assign him bigger tasks or projects.
Delegating is a win-win solution for everyone, employees grow in terms of job responsibility and you're one step closer to completing your to-do list.
3. Don't Keep Others in the Dark
Some leaders often assume that they're subordinates know what they're doing. This couldn't be farther from the truth.
Yes, your team knows you're super busy. But that doesn't mean they know exactly what you're up to. Do they know you're in the midst of closing a new deal? Do they know you're busy trying to open a new office for them?
For all you know, they might even think that you're just playing Clash of Clans on your smartphone. Erase all doubts by constantly communicating your goals to the team. Send weekly email updates or hold a general assembly to keep everyone abreast of what's happening. Don't forget to tell them about your progress, and how their work contributes to your overall plan.
4. Business 'Smarts' aren't Enough to Lead a Team
Successful leadership isn't solely reliant on your ability to get more clients or steer the company in the right direction. In fact, it's more to do with connecting and inspiring the people you work with.
For additional reading on this topic, you might take a look at "Seven Ways to Build a Your Next Generation of Leaders".
Now that you've read these tips to improve leadership skills, you should go out there and flex your leadership skills. Show your team that you're worthy of their dedication and your job title.