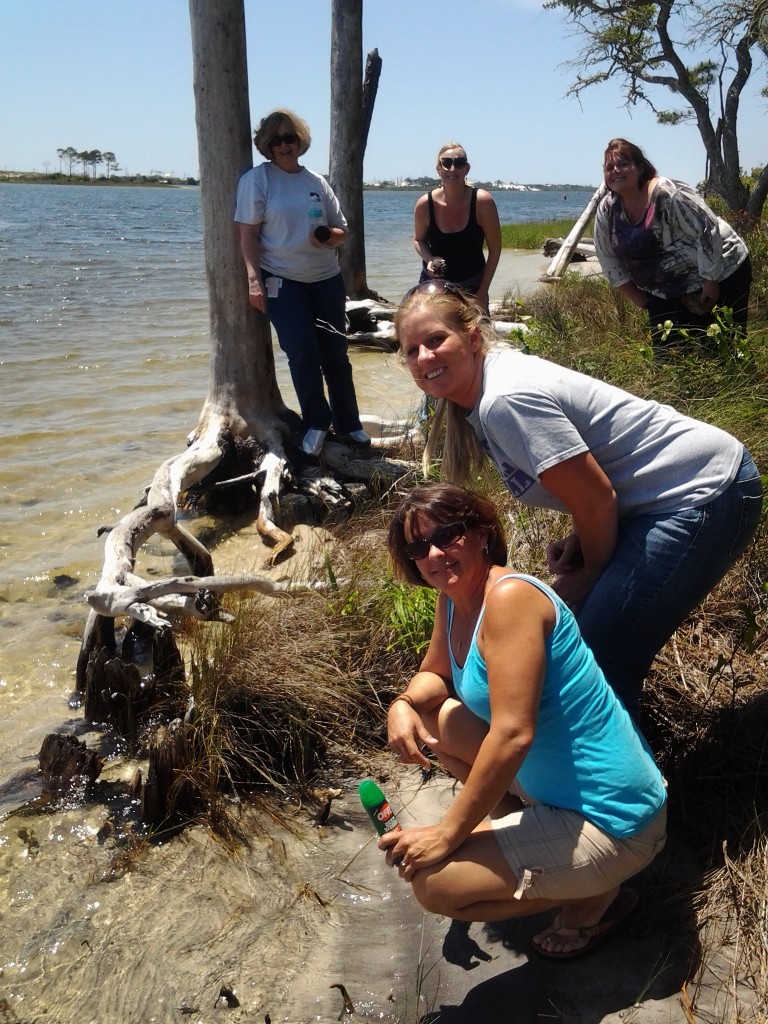 Florida's Department of Children and Families, went on a Camaraderie Quest team scavenger hunt near  Fort Walton Beach, Florida to discover hidden treasures within themselves, and learn how to better collaborate and communicate.  These folks have some of the most emotionally demanding jobs on the planet.
They make monumental decisions, based on in-home studies, precedence, and protection of children.  Their decisions are never easy, always stressful, and filled with hope and caring, that what they do will help put a family, or a child, on more sure footing in today's world. They take their work so seriously, that some wanted to stay behind and keep working. 
The Family Services Group Used a High-Tech Scavenger Hunt to Build Teamwork.
Knowing that you can only gain perspective and learn new things away from the office they were nudged into the sunshine, plied with high-tech clues, and sent into the woods – away from everyday life. They were sent on a mission, a quest, to bring back treasure, find some answers, and explore their creative sides.
They let loose, and exchanged ideas, put creativity before logic, and became a stronger team.  They learned the value of collaboration, communication, and getting to know each other.  Individuals were no longer an email or a title to each other.
They became breathing, caring, funny people to each other, opening lines of better communication. They worked together, solved problems, and laughed a lot.  Something they do very little of in their jobs.  Being pushed to step away from their responsibilities for just a couple of hours, brought out the "whole" person, not just the caseworker, who face such demand and solve some of today's most difficult social situations.  They came together as a team, strengthened their ability to communicate, collaborate, solve problems, and exchange ideas.  
If you want information about how your team can organize a "high tech scavenger hunt for your group" click this link. For a list of all of the team building in Northern Florida, click here.
Director, Patricia Franklin said, the Quest delivered on its promise to bring the team together, and have a really good time, adding they have not laughed like this in a long time.