Treasure Hunt with The Leaders Institute ®
Do you need a team building scavenger hunt? The Camaraderie Quest team treasure hunt is not your ordinary scavenger hunt. It is a brainy, challenging, high-tech adventure that is tailor-made to your group and location every single time. First, participant groups are each assigned an iPad that gives them challenges to solve and items to discover. Then the groups use the iPads to record their successes on photos and video recordings.
Finally, the iPads are collected, and each group is scored based on their results. The custom scavenger hunts take teamwork, problem-solving, and a little speed. But at the conclusion of the quest, you'll see smiles on each of the faces of your team!
Read more about why scanvenger hunts are perfect for team building!
Camaraderie Quest Team Scavenger Hunt
The Camaraderie Quest outdoor team building activities are high tech scavenger hunts. You pick the location and we design the hunt.
First, each team receives access to a custom-built team treasure hunt using an iPad. The scavenger hunt will have different activities for each team to accomplish. Teams will need to upload proof of their accomplished tasks. Finally, each team will their uploaded responses scored. The team with the highest score wins!
Each Quest is based on the following:
Rather than just a team scavenger hunt, we design a custom race based on the history of the area that you choose for your location — this can be done as an outdoor event or at an indoor location like a resort or museum.
The custom course is composed of little known facts about the area, places that your group will need to take a picture of to prove they were there, and movies of the group completing fun tasks that add some comedy to the presentation at the end.
At the conclusion, each group receives a score based on the number of correct answers, the number of pictures that they bring back, and special bonuses for the most entertaining movies. It is a blast!
Optional: Add a philanthropic twist to the end of the team scavenger hunt! Every challenge solved on the event adds to a total monetary donation to Big Brothers/Big Sisters or Make-A-Wish to benefit children with special needs, or, for a more patriotic twist, a donation to soldiers is made to the USO.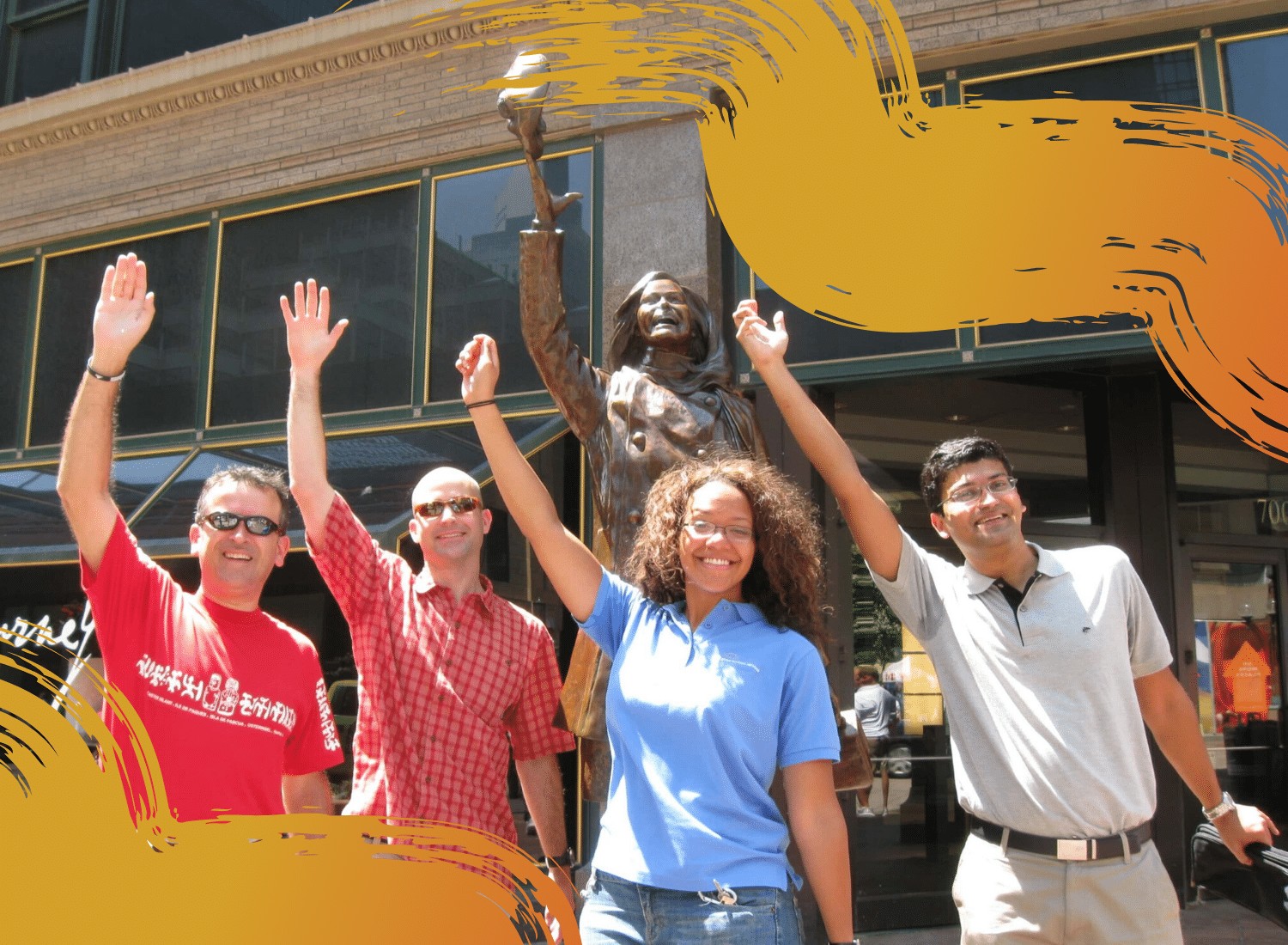 Our Outdoor Hunts are Tailored To You
Every quest is custom-tailored to your group and location. You are in total control of the time frame of the event. Participants will engage both your minds and bodies while working together to solve puzzles.
This is a sample agenda:
Begin with a high energy ice breaker that divides your team into small groups and explains the ground rules.
Each team is given an iPad to access the clues and challenges and record their progress.
Groups access a series of clues and challenges using their iPad.
Challenges are related to your company, the location in which the event is being held, and the area around them. It is a combination of a race, a walking tour, and a crossword puzzle.
Debrief and Application Discussion: After, the groups unite to view videos of the event and the final scores are revealed.
You receive a custom slideshow of the event to re-live the fun for posterity!
Team Scavenger Hunt with a Philanthropic Twist
Kid Quest: Items collected in the team building scavenger hunt are each worth monetary value. Donations increase as they get more items. Total value collected is donated to Big Brothers/Big Sisters, Make-A-Wish, a Children's Hospital, or a similar children's charity. This twist at the end leaves your group with a feel-good high that they were able to help a young person.
Hero Quest: Points collected in the hunt are each worth monetary value. Donations increase as they get more items. At the end of the event, the total value is donated to the USO or other charity to benefit soldiers who are deployed overseas. Having a patriotic twist is a great way to give back to those men and women fighting for our freedom.
Camaraderie Quest events are designed to fit a 2.5-hour time frame. Being composed of a short introduction, two 45-minute quests, and a 30-minute debrief and slideshow. We can shorten it to a little under two hours by eliminating a single quest. You can also extend to a half-day, full-day, or two-day workshop by adding teachings like Creating a Team Culture activity.
* All activities in this event are low impact.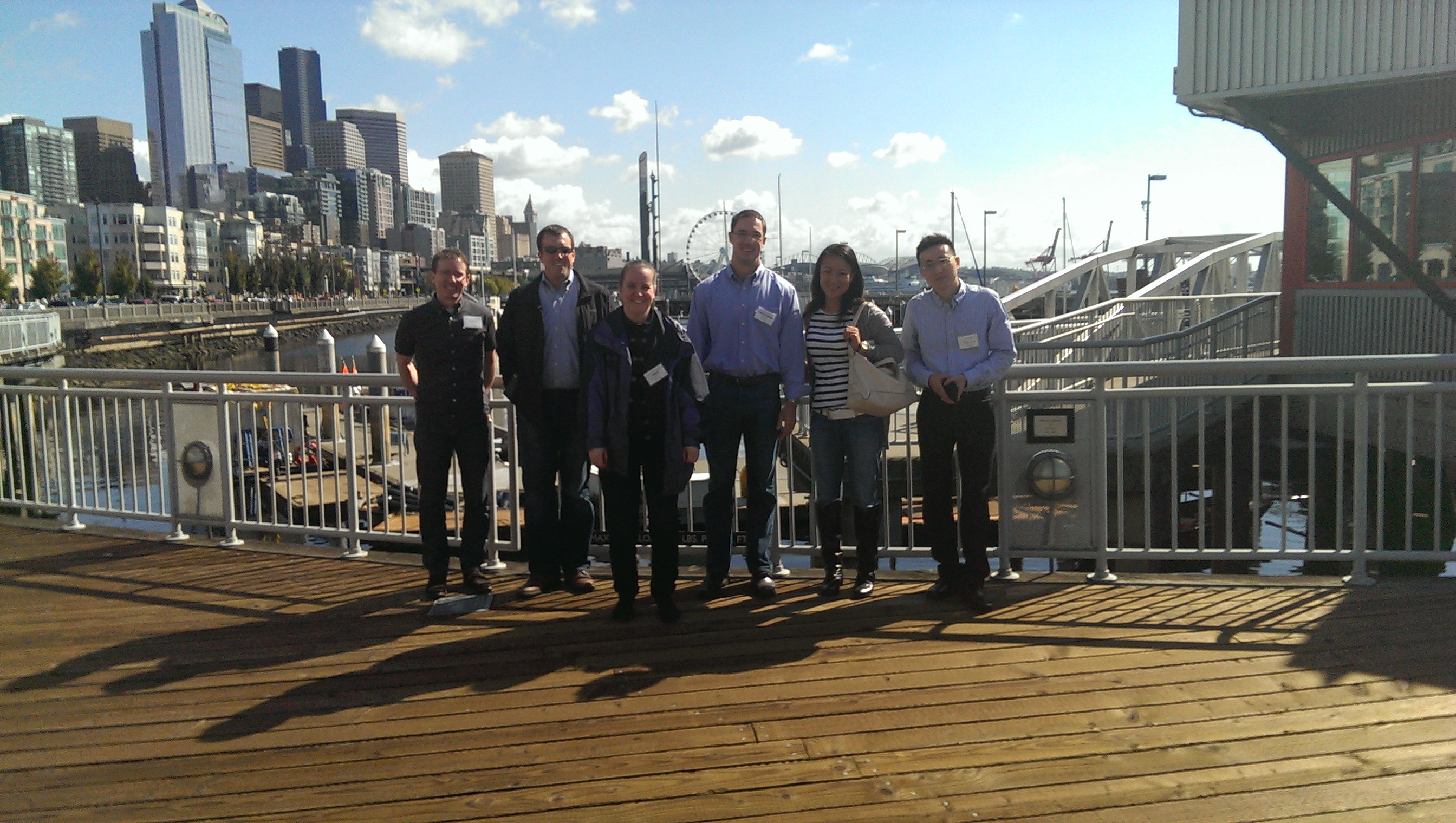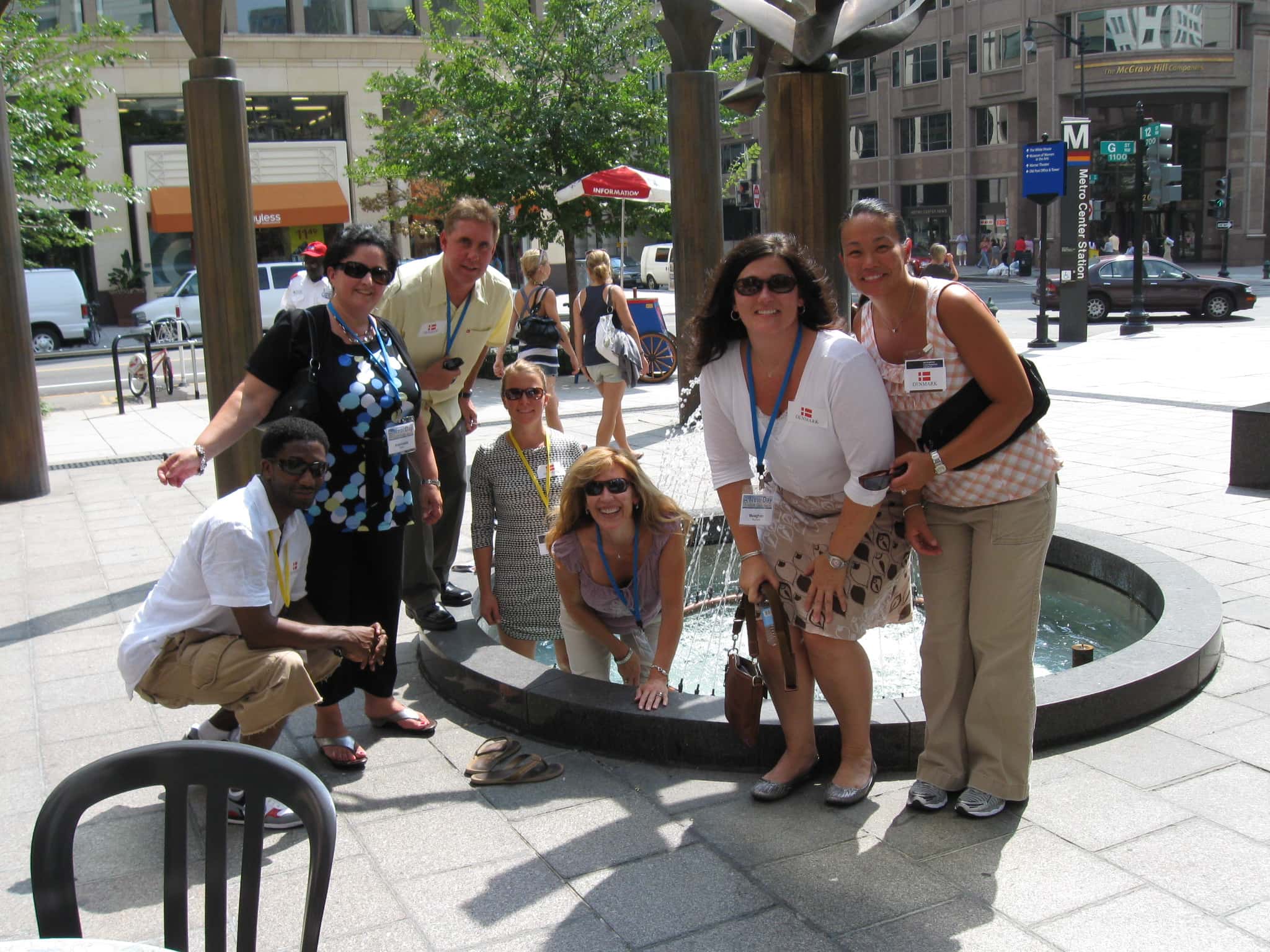 [WPCR_SHOW POSTID="29502″ NUM="2″ PAGINATE="1″ PERPAGE="5″ SHOWFORM="0″ HIDEREVIEWS="0″ HIDERESPONSE="0″ HIDECUSTOM="0″ ]
Team Building Event Features
Group Size: 8-120 People
Space Requirements: N/A ft2/person
Time Needed 2.5 Hours
Call us now, or fill out the form below to learn more about this team building event!