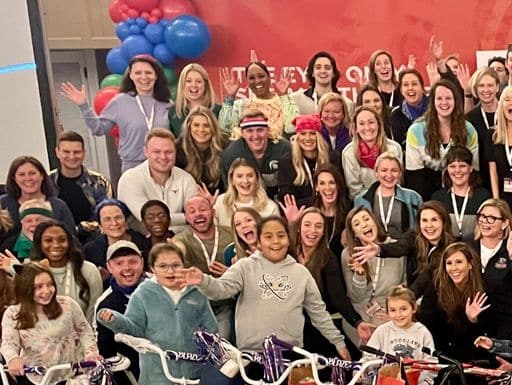 Owners of The Scheduling Institute met for a yearly review near Atlanta, Georgia. Each attendee wanted to give back to the community as a supplement to the festivities. Our bike team building activity fit the bill perfectly.
The Scheduling Institute turns private practices into thriving businesses. They strive to make their client's a lifetime of revenue or a maximum resale value. Their headquarters are in Alpharetta, Georgia which is near Atlanta. After finding a blindspot in healthcare, the institute developed tools to operate as a success. They help clients find and operate at their highest potential. The Scheduling Institute creates a patient-first focus with an environment of happy employees. Their belief is that real success comes from finding purpose and fulfillment by serving others.
Owners Build Bikes for Community in Atlanta, Georgia
The owners of The Scheduling Institute met this month. Each participant was split into teams. Their true, competitive nature shined through. Each promised the first and best of everything the instructor, Kelsey Greenwood, threw at them. Teams quickly answered and deciphered each clue given. Then, team representatives took the clue to be judged. An assigned judge then allowed them to move on by providing their bike part. Teams assembled a brand-new bike once they collected all of the necessary components. What good does a meeting do without some feel-good warmth at the end? The Scheduling Institute was clear and wanted to give back to the community.
Attending owners donated the newly assembled bikes to the Boys & Girls Club of Bartow County. Andre Sanders was a great representative and we know the kids will find great joy in their new bikes!